Whilst looking for the most profitable horse racing betting systems you will come across thousands upon thousands of them so it can be very hard to find one that actually delivers the results it promises.
I recommend you check out our horse racing betting strategies for mroe info on horse betting system styles.
5 important things to remember when you start betting on horse racing systems with the intention of making money.
Don't gamble with what you cannot afford to lose.
You don't need to bet on every single race each day.
Do your own research when selecting a tipster to pay for tips and always try to get a free trial before you join fully.
Keep records of your profits and losses from each tipster or betting system you use.
Treat it as an investment and not a day job, there is a small percentage of people that make a living from betting on horse racing but it's not easy and takes a lot of discipline.
The Top 3 Horse Racing Betting Systems For 2022
The best horse racing betting system of 2022 has to be Profit Maximiser you can read our Profit Maximiser review to find out more details but it is a matched betting system that offers guaranteed results.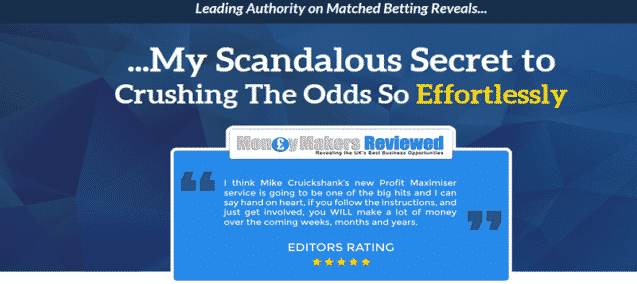 One of the very best and most profitable horse racing betting systems on offer, Why? because it has little to no risk and has guaranteed returns.
It uses bookmakers welcome offers and free bets along with laying off on Betfair in order to secure a guarnateed profit regardless of the result.
Everyone know that bookmakers are always offering £30 free bets here and there to join them as a new customer, so you basically bet £30 with them to get the £30 free bet and then lay the same bet on betfair you also then get a £30 free bet which you do the same with.
It is explained more on their website and also they offer many tools in order to find the best offers to use and also they offer calculators and tell you exactly how to do everything.
This is the most consistent horse racing system because its fool proof and continues to work today.

Beat The Favourite is also a very popualr service but this does not have the guarantees of Profit Maximiser, that being said it has been around since 2021 and has proved to be successful long term.
Make up to £4580 a Month in Profit
Win 38.9% of Your Bets
No Long Losing Runs
HUGE 18.3 Profit Margin
Everyone knows backing the favourite all the time is not going to secure you a profit and thats where this racing system comes in, plus if you hea dover to their site you can get free horse laytips from them with jsut your email address.

Last but not least its each way tips, abcking each way is a popualr betting strategy for horse racing a sit covers your bets and can help secure a profit in the long term.
This service offers you each way selections using their own horse racing betting strategy
Up to £6922 a Month Profit
Winners as High as 16/1
Reliable 34.5% Strike Rate
£33250 Profit to Date!
This concludes our three most profitable horse racing betting systems on offer for 2022.
Top 10 Tipsters That Have A System Or Style Of Betting That Is Profitable
Tipsters often can be the go-to when it comes to improving your betting performance but learning what is the most profitable bet in horse racing is the first step.
Straight win bets are the most profitable bets next to each way betting on horses. The most consistent horse racing system is standard betting using striaght wins, no multiples, researching the horses you back and looking for vlaue in their odds.
Utilizing endless amounts of data such as Track, Going, Weights, Handicap, and Jockey bookings the best tipsters really do their homework and then provide a selection based on the data and also their opinion on how the race may play out in running.
Profitable tipster services can greatly increase your win rate on Horse Racing and other sports too, the main issue is that the industry is unregulated currently meaning that any old Tom, Dick, or Harry can present themselves to you as an inside info horse racing master.
Following the wrong tipsters can be a fast route to financial ruin, so its crucial that you take the time to research every tipster you think about joining and always be diligent.
Below are some horse racing systems or tipster services that I feel can help you improve your results from Horse Racing betting. I feel they give you the best opportunities for profit and increase your ROI (return on investment) overall.
Professional horse racing tipster Cotswold Racing offers an impressive 13.34% ROI on its selections and averages a profit of £130 per month.
Comes in at the top for me as it's on one of the most reliable platforms (Tipsters Empire) and has a proven track record.
Read my Cotswold Racing Review for full info on this tipster
2. SVB Tips
SVB is one of the most profitable horse racing tipsters with just 4 losing months at the time of writing for nearly 2 years of tipping horse racing.
His ROI is a steady 13-14% and he averages a profit of £290 per month. Read my SVB Tips review for further info.
Easy Horse Backing is a service offering horse racing tips that have a track record of over 16 months with an ROI of 15% and higher and an average monthly profit of £80 and above and has epic potential going forward..
Read my Easy Horse Backing review for further details on this horse racing betting system.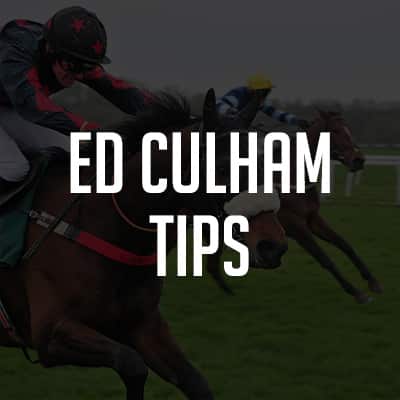 The Ed Culham service is new to the platform of Tipsters Empire but that has not stopped it from giving an ROI of 31.72% and an average profit per month of £61 since its launch in November 2020.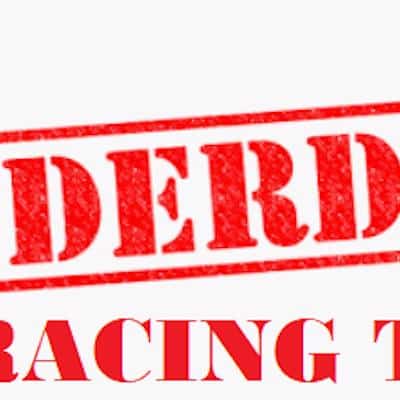 Underdog Racing Tips offers profitable and professional horse racing tips with an incredible ROI above 46% and an average monthly profit of £1167.
Been around for nearly 3 years now and has a total profit in that time of over £13,996 in the last 12 months alone.
Read my Underdog Racing Tips review to find out how this horse racing service works.
Another long-serving horse racing service from Tipsters Empire which has a consistent Roi above 10% and an average profit per month of £106.
With just two selections advised each morning CD Racing is a super easy service to follow.
Read my Rendlesham Racing review to find out further details.
JPW is a long-serving horse racing tipster offering profitable festival selections as well as horse racing tips that have a proven track record.
The average monthly profit is £127 and the ROI sits around 21.76%. Read the JPW Racing Tipster review for further information on how this tipster works.
Daily Trixies is a multiples tipster that has proven profitable to follow for the last 12 months so far (this could change) with a total profit in those 12 months of £2043 but early suggestions are this is one of the best horse racing betting systems for achieving maximum profits.
The ROI is around 12% at the time of writing and the average profit per month sits at around £170.
I cover more details on this horse racing betting system in my Daily Trixies review.
The Yard is a professional horse racing tipster offering a regular monthly profit of £69 and with an average ROI of 8.46%.
Not as high as some on this list but ever consistent and easy to follow with just 1 tip per day advised in general.
Find out more in our Miles Ahead Racing review.
10. 20 To 1 And Up
Been going for almost a year now and 20 to 1 and up is averaging a monthly profit of over £1,103 with an ROI of 19% currently.
Sinc eluanch this tipster has delivered a total profit of £9,424 For further information on Talo read my 20 to 1 and up review.
There are many others that could quite easily make this list such as Cleeve Racing, Ron Williams Racing, and JPW Racing Tipster, but based on current form these are the best so far and it may change over time so be sure to check back often.
Summary
Following the best horse racing betting systems and tipsters listed above can generate an average monthly profit of £3303 at the time of writing, remember this can change and go down or up at any time as is the nature of horse racing betting.
I hope you found this post useful in helping you find the most consistent horse racing system and other proven horse racing systems to try out to improve your horse racing betting overall.
Please share on your social media accounts to show your support.