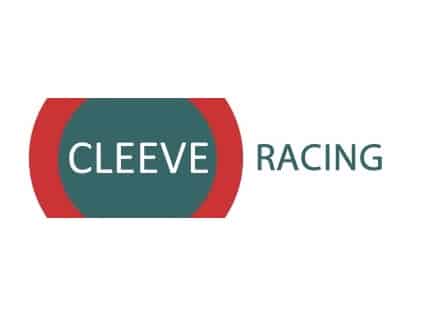 Welcome to our Cleeve Racing Review
Service Name: Cleeve Racing
Sport: Horse Racing
Platform: Website/Email
Headline: "You're on a winner before the meeting starts with our £10 offer"
Service Cost:£10/month
Where To Join: Click Here
Cleeve Racing Review
Cleeve Racing is a professional horse racing tipster service where every selection is said to go through a set of 12 form filters to achieve a rating and then the team at Cleeve select the best-rated horses along with the best race conditions and betting value and send them out to its members.
They had a very good Cheltenham overall landing a 34 point profit which is very impressive especially at Cheltenham which is notoriously difficult to profit from.
You can view their full profit loss here . Overall I am pretty impressed with this one as it has all the hallmarks of a professionally run tipster service. You can also get a £10 one month trial which is very good value if you want to try this one out.
The service boasts an average return of £200 profit from £20 stakes per month, again this is positive as usually, some tipsters will raise their stakes to £100 per bet in order to achieve similar results whilst moving a lot of normal gamblers out with such high stakes.
The quarterly membership option is the best value for money at just £99 it averages out to £33 per month this still leaves you room for over £150 profit per month on average. Full results since the service began are available on their website.
Claim your exclusive £10 trial month here
Your Thoughts?
Have you used the Cleeve Racing service recently? What where your thoughts on the service please create your own review below and leave a star rating for this service so other users can make an informed choice on whether to join or not. Get our Free Tips.
| | |
| --- | --- |
| Your Initial Review Score | |
| Your Profit Rating Out Of 5 For The Tipster? | |
| Customer Service Score For This Tipster? | |
| Summary | |
Average rating:
1 reviews
Mar 20, 2018
Cleese Racing review
This is a top quality service. I got in with these boys from very nearly the start of their service and it has provided profits for at least 75% of my membership. The months that don't provide profit are rare and when they happen, I have been given my next monthly subscription free of charge.These guys are fantastic. Their customer service is exceptional, when I query a selection that goes against their published ratings for a race, I always receive a prompt email, usually before the race is run, when possible, outlining in much deeper depth the reasoning for the selection.These guys are absolute and consummate professionals. They consistently make money for me and Dandy Boy in the 2012 Wokingham, paid for my wedding day at a Betfair SP of 67/1. My wife wondered what I was hooting at,This service is worth every single penny I have ever paid and my bets on the service can be proofed upon request. I spread sheet all my "investments" from the turf and the only consistent profit in my portfolio is from Cleese.Also, when you meet these guys at the races, it is quality time!Highly recommended.Regards, The Ras Perri