So, you are looking for winning tipsters for Golf but Who Is The Best Golf Tipster? For 2022/23 we have listed the best tipster for golf that we have found so far.
Rest assured following any of these tipsters will drastically improve your betting performance on Golf.
The best tipster for Golf is To The Fore Golf from the ever-successful Tipsters Empire tipping network, you will find out why further down this post.
Finding The Best Tipsters For Golf
Finding the best Golf tipster is not an easy thing to do, though there are not many services out there that actually deliver profit in the long term, there are plenty of people selling golf tips.
We have tested out the service below in great detail and this should give you the confidence to test them out for yourself.
How Do We Pick The Best Golf Tipsters
We scour the internet for professional golf tipster services and when we find them we not only try them out for ourselves but we follow them for a long period of time (6 months or a year or more).
We score services based on a fee key points
Customer service
Membership cost
Profitability long term
User Feedback
ROI
Trial membership offer
The following Golf tipsters on this list will have met at least 4 of the 5 factors or more, they are consistent in their approach and can offer you something good in return for your membership payments.
Things to consider when looking at Golf tipsters are a track record, staking plan, and ROI (Return on investment). A good track record means a service has consistently given selections with good reasoning and write-ups and has delivered long-term profit from its selections.
Staking Plans are important also when it comes to betting, for the most part, you should not be staking more than 4% of your betting bank on a selection, so often you will need to adjust stakes advised to suit your betting bank and this can also affect profitability.
You should also read my Golf tipster reviews which are written by me but also left by readers of the website. You can add a review on any Golf tipster service listed by scrolling down to the end of a review for that particular tipster.
The Top 5 Pro Golf Tipsters For 2022/23
So as you are very eager to find out our very best tipsters for Golf in this Most Successful Golf Tipsters post let's get straight into the rundown.
Starting with number one and working our way down to number five.
Here are the most profitable Golf Tipsters at present and below this table I will explain a little bit about why I have ordered them in this way for you.
So Who Is The Best Golf Tipster overall? Well, I have compiled a tipster league table below to show you.
As I said the Most Successful Golf Tipster 2022 award has to go to To The Fore Golf, closely followed by PGA profit and Golf Bets Gold, all five of these pro golf tips services are good additions to your betting portfolios though.
So…Who Is The Best Golf Tipster?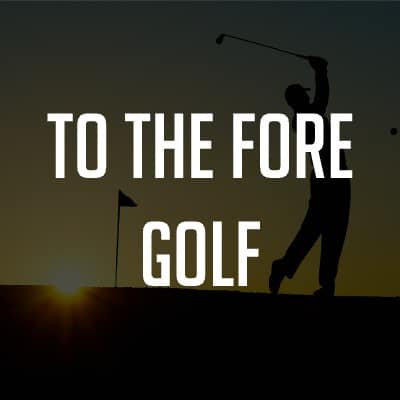 To The Fore Golf is a service from Tipsters Empire a highly successful tipster platform offering profitable tips for horse racing, golf, and sometimes other sports.
This service Over a 4-month proofing period has gone from a starting bank of £1000 to a bank of £1962, which means an average monthly profit of £274.86 and an ROI of 80.5%, this from just 35 selections over 4 months, super easy to follow and highly profitable.
For more info, you can read our To The Fore Golf Review to find out how this service works.
PGA Profit is a service hosted on the Betting Gods tipping platform which has tipsters for all sports ranging from Cricket to Tennis, this is their best golf tipster, and since its launch in December 2020 has generated a profit of 447 points.
If you base it off £25 per point as advised that's a whopping £11,191+ in profit or an average monthly profit since launching of £486.
Most bets are each way and are at massive odds, winners have been had at 66/1 and higher!
You can view the full up-to-date profit loss for PGA profit here or you can also read our PGA Profit review for more details on this service.
Golf Bets Gold launched in 2017 and has been profiting from golf bets ever since, though the ROI is not great if you are looking to make some profit from high-odds bets on the sport this service can certainly help you out.
They have tipped winners at 100/1 and it's not uncommon for them to back each way at 33/1 to 50/1 and secure a return.
Some winners of Golf Bets Gold have picked included the following…
Billy Horschel at the BMW PGA Championship @ 28/1 – WON
Nacho Elvira at the Cazoo Open @ 22/1 – WON
Garrick Higgo at the Palmetto Championship @ 16/1 – WON (in-play)
Sam Horsfield first-round leader at the Scandinavian Mixed @ 28/1 – WON (dead heat)
John Catlin at the Austrian Open @ 45/1 – WON
Rory McIlroy at the Wells Fargo @ 20/1 – WON
Jon Rahm at the US Open @ 10/1 – WON
The only reason this service didn't make it to number two is it has potentially gone off the boil of late but that doesn't mean it won't be back.
They remain in profit and are a good service overall with good ethics and information.
Should you require more info on this service check out our Golf Bets Gold review.
Launched in 2018 and you can see all the up-to-date results here this golf tipping service has delivered over £6500 in profit.
Yes, this is based on £100 stakes but you may only have between 10-20 selections every month and profit is profit on the whole.
The fact that it is still going means it's doing something right and the fact that you can try it for as little as £1 for 30 days is a green flag.
Last but not least our top 5 golf tipsters of 2022/23 is Golf Profit on the Tipstrr network, this is a new service but warrants respect so far.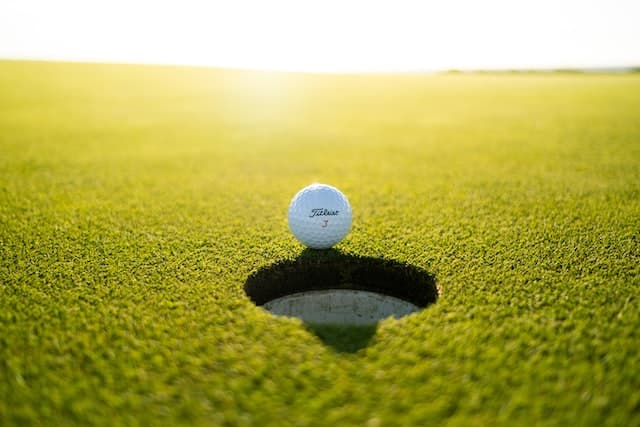 Launched in July 2022 on the Tipstrr network Golkf Profit has quickly established itself as one of the best golf tipsters on Tipstrr.
Based on an average stake of £9.90, Golf Profit has made £466 profit in the last 3 months across 163 golf tips (roughly 13 tips per week), giving an average monthly profit of £154.
That is pretty damn good and the only reason this service is not higher up the list is that it has not been around for very long and we note it as one to watch for 2023.
What's more, you can try this tipster for just £1 again it's always a good sign when there is a cheap trial offer.
That concludes the best professional golf tipsters but what about the best free golf tipsters in the UK? Well, we have a few of these for you below too.
The Best Free Golf Tipsters 2022/23
Here are a few places you can get free golf tips from real tipsters, the results are not as likely to be as good as the paid services above but you will find the odd winner here and there.
Oddly enough a bookmaker offering profitable golf tips is not something you would expect but Betfair is a betting exchange too and offering value to their punters means they will back at their own exchange rather than somewhere else.
Don't forget they still make commission on all Betfair bets too, that being said you will definitely get some great insight into Golf Tournaments, players to watch, and also free golf tips that do win from time to time.
Definitely one of the better free services out there.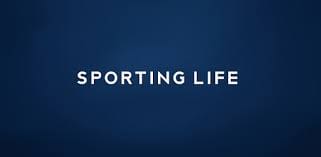 Another platform by a bookmaker yet as with Betfair offers some good quality betting information for golf punters and they do tip up some tournament winners too.
Completely free with the option to join as a member for extra perks and privileges too.
Finally, Tipstrr offers free golf tips as well as free tips for a ton of sports from Tennis to Basketball.
They also have a huge collection of paid professional golf tipsters that are new and upcoming.
It is free to join and use tipstrr for free tips and you have the option to pay for tips from the premium services they have.
The platform keeps all results from all the tipsters in a clear and transparent way and updates almost in real-time.
Conclusion
So that is our list of the best golf tipsters in 2022 2023 and beyond, we will update this as often as we can to make sure that they remain profitable for you.
You should also check out our Golf Tipster Reviews page for an up-to-date list of new golf tipsters we add as and when we find them.
We hope that you enjoyed this post and found it useful, please share it with friends and family on social media to support our work.