Free football tips are not as easy to find as you may think often it appears like the tips are free but then you are asked to pay something in return this guide changes all that for you, these are some of the best free tipsters for football out there currently.
[optin-cat id=12360]
If there is one sport that captures the imagination and pockets of fans across the globe, it is football or soccer as the Americans call it.
Football is a sport that attracts a lot of betting on a large number of online betting platforms. As a matter of fact, it is the one sport that records in excess of £400 billion in annual gambling. This gives you a clear indication of just how highly regarded the sport is by both fans and punters.
But betting on football games is not as easy as watching the games on television. This is why a lot of people look for free football tips that would help them in placing winning bets on a consistent basis.
Finding the right free tipster
While there are loads of free football tipsters out there, the truth is tips are really just guesses or predictions based on factual events and are not necessarily a sure thing.
For example, if Liverpool FC has recorded a home win against Tottenham Hotspur for the last 10 seasons and currently Liverpool FC is top of the English Premier League table and Tottenham Hotspur is 10th in the table, a tipster could easily predict that the next home game at Anfield between Liverpool FC and Tottenham Hotspur will result in a home win for Liverpool FC.
This tipster is able to give their prediction based on the past records and statistics involving both teams, the home form of Liverpool FC, their home form against Tottenham Hotspur, and the current form of both teams in all competitions.
If Tottenham Hotspur then beats Liverpool FC, it can make an otherwise consistent tipster look bad while making an inconsistent, unreliable tipster who just happens to get this tip right for once to look like Nostradamus.
This is the uncertainty of tipping and one you would have to live with. However, despite the presence of thousands of free football tipsters, there are just a handful of them that you can rely on for consistency on a long-term basis. The others are mediocre at best and really cannot be trusted in the long-run.
If you cherish your betting funds, it would be best to only rely on free football tips from an exclusive list of tipsters. Luckily we have painstakingly (and through the loss of hard-earned cash) found nineteen free football tipsters that we believe would provide you with free football tips that would earn you considerable profits in the long-run even though you may have some hiccups along the way.
Also, if you are one of many punters looking for tipsters guaranteeing you success for a "small fee", you should thread with caution as in truth no tipster can give such guarantees. Free football tips do not translate into useless tips or tipsters, these free tipsters make money from other means so do not be wary of free tipsters because they do not request any money from you. If you want to spend money, spend it on our approved tipsters instead, or check out the best football tipsters page.
After taking the time to research, we have come up with our own list of free football tipsters that we believe can make you a little richer in the short term, but for the long term, you should always consider a professional tipster service.
The 20 Best Free Football Tipsters
Remember you can get access to free football tips each and every week by signing up to the tipster reviews free newsletter, this gives access to live and free tipster trials and exclusive discounts, and more.
Tipstrr offers hundreds of free tipsters for football, horse racing, tennis, basketball, and many other sports.
Whether you want football predictions this weekend or free football tips for today Tipstrr delivers.
Completely free to join and follow free tipsters selections each and every day. Easily comes in at number one for me due to the sheer strength in the depth of the services on offer and they have a handy mobile app that you can download to any smartphone or tablet too.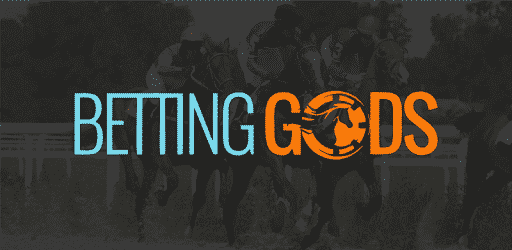 2: Betting Gods
Betting Gods as their name suggests is home to a large number of sports tipsters including football, horse racing, and Tennis. You will need to register with this free football tipster platform before you can enjoy the free tips provided by three (3) alternating tipsters who are constantly on hand to give you wager defining tips.
I recommend you read the Quentin Franks Racing Review if horse racing is more your thing.
Three of the football tipsters on this platform offer really good weekend football betting tips they also have some of the best free horse racing tips on offer. Below is a brief summary of some Betting Gods' services as well as other football tipsters.
Since October of 2018, "Football Acca Tipster" has produced more than 100 points profit. The strike rate of this tipster is well over the 50% mark and he is known to offer great football accumulator tips as well. high quality weekend football tips on offer too.
It is on record that since the third quarter of 2018, "Top Football Tipster" has produced more than 150 points profit. What this means is that for only a monthly stake of £10, this tipster has helped produce profits in excess of £80 per month for punters.
The strike rate for this tipster is well over the 60% range. What this means is that this tipster has a pretty high number of winners. In addition, the main focus of "Top Football Tipster" is on spotting opportunities of significant value as well as on outsiders.
Since May of 2016, it is on record that "The Football Formula" has produced more than £850 per month for £10 wagers. The strike rate of this tipster is over the 68% mark while its primary market focus is over/under 2.5 goals.
The good thing about Betting Gods is that you get to receive free tips from three experienced tipsters which increases your odds of success.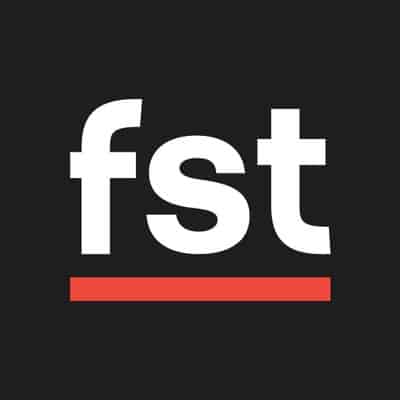 For your daily dose of free football tips (free football super tips) from a knowledgeable, skilled, and professional tipster, visit Freesupertips today. This tipster platform offers tips on a variety of football markets, such as; "Both Teams to Score and Win", "Both Teams to Score", "Double Bets", "Correct Score", and conventional accumulators.
This tipster service offers a "£10 to £1,000 Challenge" where tipsters help to transform your £10 wager into a profit of £1,000. The site displays proof that their tipsters have actually been successful in transforming a conservative £10 bet into a whopping £1,000 in accumulated profit.
Ther weekend football tips are hit and miss.
7: Betfan
Betfan offers a platform where you can register in order to receive free football tips from different top-notch tipsters. This football tipster platform is similar to Betting Gods and they have some top class tipsters that offer football tips for absolutely free. Some of these tipsters include;
"World Soccer Pro" has produced more than 350 points profit since the first week of February 2016. This tipster focuses on providing tips on a number of football leagues across the globe as well as tips on a variety of betting markets.
9: Hotshots
From the third quarter of 2016 (August), "Hotshots" has produced more than 150 points profit. This tipster offers tips on a variety of markets and on different top football leagues around the world.
10: Match Master
Since 2015 (August), "Match Master" has produced more than 120 points profit. The strike rate of this tipster is high and they offer tips on several markets.
11: Kevin Pullein of Racing Post
Kevin Pullein of the Racing Post has been providing free football tips for quite some time now. He is many people's go-to guy for football tips and has earned a reputation for providing very profitable tips. He's understanding and reading of a football match is very impressive.
The tips Kevin Pullein provides are free, but in truth, you would still need to buy your own Racing Post hard copy if you prefer. Alternatively, you can go to the official Racing Post website and check Kevin Pullein's free tips.
Back in 2009, Kevin Pullein released a football betting book titled "The Definitive Guide to Betting on Football". Racing Post published this football betting book that beginners and experienced bettors can benefit from.
12: Football Advisor
Football Advisor is a football tipster service company that was established in 2014. From that time to now, Football Advisor has produced more than 350 points profit. They also have a strike rate that is more than 35% with an ROI of less than 10%.
You should know that Football Advisor offers a subscription-based tipster service. However, by subscribing to the subscriber email service of Football Advisor, you will be able to receive football tips for free.
There are tips for international football games like FIFA world cup qualifiers, grade A international friendlies, and other FIFA competitions, such as; the FIFA Women's World Cup, and FIFA international age-grade competitions.
Football Advisor also provides tips for European international and club competitions. Their tips cover a large number of markets and over time they have been proven to be quite reliable.
13: Sporting Life
Sporting Life is renowned as a reliable tipster. They offer tips in a lot of sporting events including horse racing and football.
When you visit their website and tipping area which was formerly referred to as "Betting Zone", you will see current football tips by a tipster named Nick Hext. The football tips from this tipster are absolutely free and you can get tips for a number of football leagues and competitions.
There are tips for virtually every market and for competitions, such as; the English Premier League, the UEFA Champions League, the Europa League, as well as a number of international competitions.
14: Betting Bias
Betting Bias is a bet tipster company that is owned and operated by professional gamblers. Their tipster service covers a wide range of traditional sporting events and that includes soccer.
There are tips for EPL matches, La Liga, Serie A, Europa League, and the UCL. Betting Bias AOS has free football tips for international football matches.
Betting Bias has made a reputation out of ante-post wagers, such as; Messi to finish off the La Liga season as the top goalscorer at 5/1 or Cristiano Ronaldo to be top scorer of the UCL, and so on.
Betting Bias has produced more than 1400 points profit since 2011 the year that they were established. This tipster also has an ROI of more than 19%. In addition, you will not be required to register with Betting Bias before you are given free football tips.
15: OLBG
OLBG or "Online Betting Guide" is designed as a betting website where punters can interact in a community-style setting. On this platform, bettors can share betting tips for a number of sporting activities with football being one of such sporting events.
OLBG also offers free football tips that you can get when you get onboard their website. There is a daily tip service that can be viewed on the site or you can check out the tips available for the various football competitions on show.
While you are on the page where free football tips can be gotten, you will have access to a list of some of the most popular football tips around.
In addition to this, you can get access to the site's top football tipsters and get free football tips on a variety of competitions.
Betfair Football Tips is run by some professional gamblers that provide free football tips to punters on an array of markets and for several leagues across Europe and the world.
Free football tips are made available all year round. You can also get tips on FIFA organised international football competitions and games. Some of the tipsters onboard this platform include;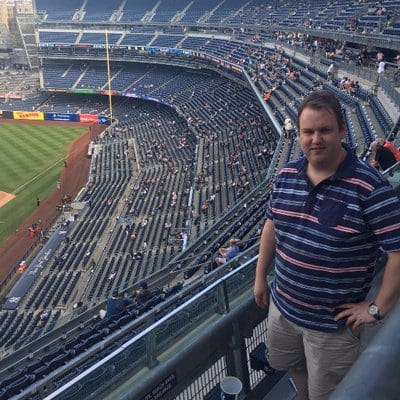 17: Paul Robinson
Paul Robinson is an expert in sport as well as betting writer and has been a contributor to Betfair Football Tips for the past 8 years. Paul Robinson's football tips are mainly based on lay bets with football tips one of his best sports. Although he also provides tips for other sports including the Cheltenham event.
18: Tobias Gorlay
If there is one expert in La Liga and Serie A football on Betfair Football Tips, it is Tobias Gorlay. He may live in London, but over the years he's tips on a variety of markets for Spanish and Italian football have proven to be very helpful to a lot of bettors.
19: Andrew Hughes
Andrew Hughes is a multitalented tipster for Betfair Football Tips. He is a professional gambler who also has a column on the site where he writes about sporting events while also providing football tips under the betting area of Betfair.
What makes these tipsters on Betfair Football Tips so special is that they don't just serve free football tips, but the tips are also backed up by a write-up explaining the rationale behind the tips. This is great for astute punters who want to know more about games before they place their bets.
One other tipster service that offers free tips for football to punters for a wide number of football competitions is Football Value Tips.
Since the August of 2015 when Football Value Tips was founded by Phil Rushton, they have produced more than 350 points profit. There are tips available for the five major leagues in Europe including the English Premier League (EPL), the La Liga, the Serie A, and the French league.
There are also tips available for English Championship matches.
In addition to these top European leagues, punters can get free football tips for International football as well as continental cup competitions like the UEFA Champions League and Europa League.
When it comes to the markets, Football Value Tips offers tips for a very wide array of popular and not too popular markets. Some of these markets include;
1×2,
Correct Score,
First Goalscorer, and
Double Chance amongst many others.
It must be mentioned that Football Value Tips offers an exclusive football tips service that is paid for. You will need to register with this tipster and subscribe to their football tip service before you can receive football tips for a variety of football competitions.
Phil Rushton the owner of this paid football tipster service is a specialist in football analytics. While Football Value Tips is a paid football tipster service, there is a free trial period which lasts for a full week. If you are satisfied with their services, then you can subscribe by making payments.
Honourable mentions for the following
betting zone football tips
Speculate to accumulator
Final thoughts;
These 20 free football tipsters and services offer tips on a large number of betting markets in football and other sports too. However, it is always a good thing to find out the thinking behind the tips. This enables you to better understand the intricacies of football matches and helps you to decide on the markets and the amount they put down to bet.
These tipsters can be reached online and though some do not provide entirely free tips, you can either get a free trial period (one week) like Football Value Tips or free tips after subscribing to their email service like the case of Football Advisor.
Generally, punters from all over the world can benefit immensely from football tips especially when they are made available for free. So before you make that next football bet, try checking out the free football tips on offer on these sites, make sure you read any tip related write-up provided and always compare them to premium tipsters.