Welcome to my Rendlesham Racing review, I am going to take a closer look at Tipsters Empire's new horse racing tipster service for 2022 and see whether it is profitable long term or not.
On the same platform as Blue Blood Racing, and delivering profitable results too.
Tipster Name: Rendlesham Racing
Platform: Tipsters Empire via Website/Email
Service Cost: £2.99 trial for 28 days / other membership details on site
Where To Join: Rendlesham Racing Official Website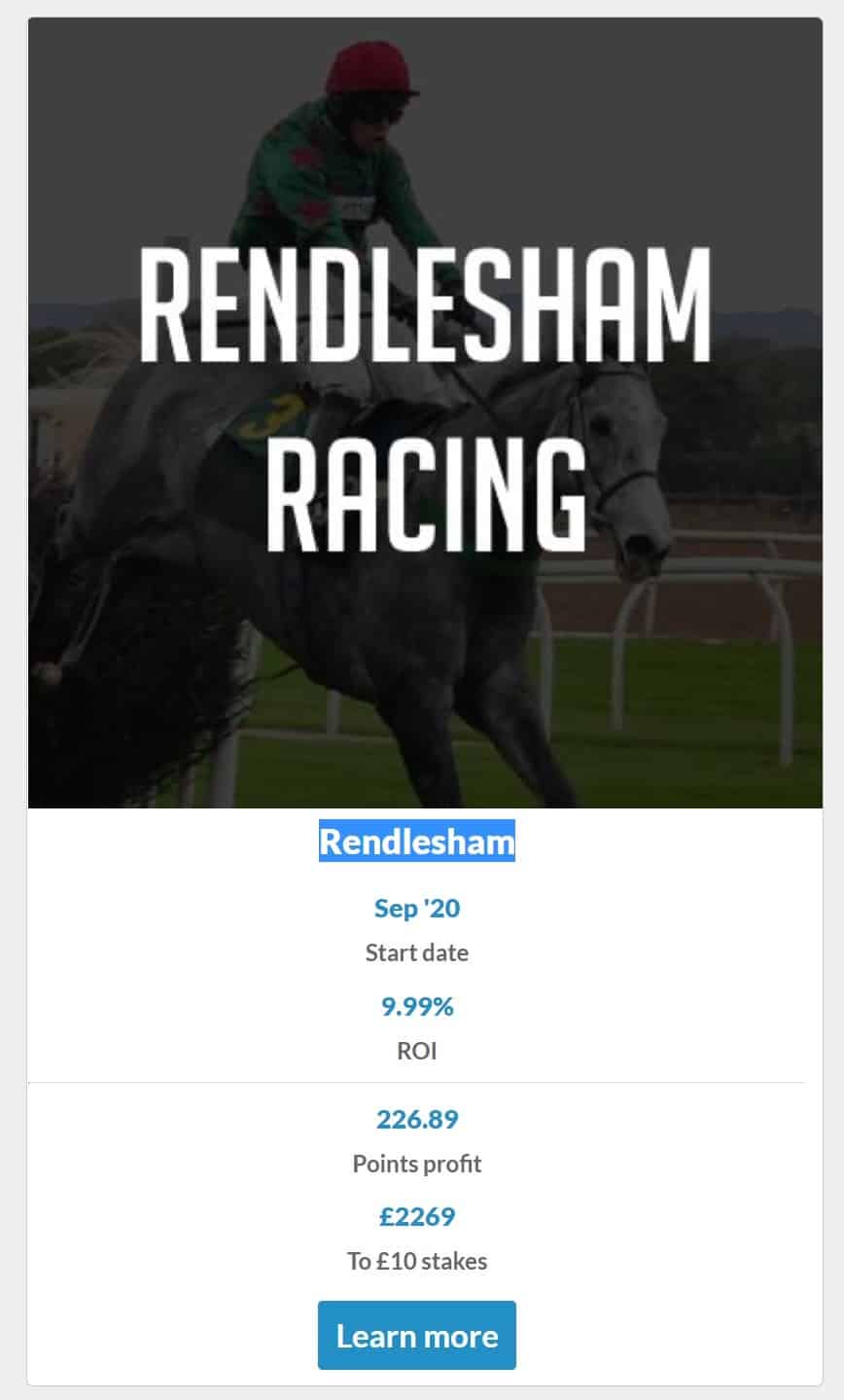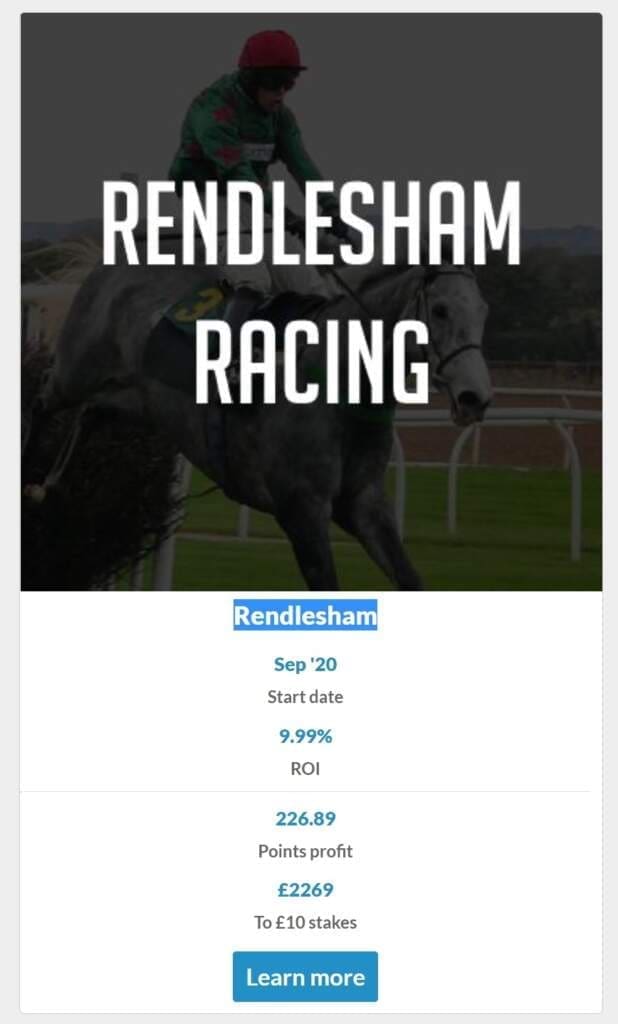 Rendlesham Racing Review – How Does It Work And How Profitable Can It Be
Yet another profitable horse racing tipster from one of the best tipster networks on the internet Tipsters Empire.
Delivering an ROI of just below 10% and an average profit of over £100 per month to £10 stakes Rendlesham Racing has amassed a total of 226+ points profit since his service launched and remains with potential.


Betting Bank Requirements
150 points is the recommended start for your betting bank. If you use £5 per point – £750 betting bank, £10 per point – £1,500 betting bank, and so on.
Once your betting bank increases by 50 points you increase your bet by 50%. £5 becomes £7.50, £10 becomes £15, and so on.
Once you are a paying member you will have access to his full staking plan which is explained in detail.
A message from Rendlesham Racing
"As I was born in Suffolk and lived there all my life, I'm very lucky to be only an hour or twos drive from many course such as Newmarket, Yarmouth, Fakenham, and Chelmsford and have enjoyed several visits to watch the race with my dad.
I was always more of a football fan and follower as a child but got more and more into horse racing during my teens. The love of horse racing has always been in my family, with my Grandad part of the Elite Racing syndicate and my dad has been a keen race-goer from a young age. I always enjoy watching the racing whether it be at the track or at home, where I and my dad always like to have competitions between ourselves to see who can find the most winners and who can end the day with the most profit. Being a competitive person, I always wanted to beat him so I'd spend lots of time looking more into the horses form trainer's form, and jockey form to try and beat him. That's how I got into betting and tipping.
When it comes to research, I love looking for an inform horse but also an inform stable. I'm always interested in looking through pedigrees when it comes to 2yr old and 3yr old top-class racing, it can be a fascinating process. I would say I'm more of a flat fan than jumps but if I see some value in a jumps race, I won't shy away from it.
Being only 21 years old, I'm still sporty and enjoy playing it and watching it, anything from football to darts. I've been a massive boyhood Ipswich Town supporter (I know, tough right!) and have held a season ticket since I was a child. I like to think I'm very up to date and knowledgeable when it comes to football so expect the odd football tip to be put up.
I'm always determined to find as good a value bet as I can and committed to sticking with the same approach and with what I believe is best to find winners. I'm really looking forward to helping fellow sports lovers, whether you're a horse racing follower or football or both, make some profit. Let's win together!"
Is Rendlehsham Racing Worth Joining?
In short yes, it delivers consistent profit and has been going for a long time, you can get a £2.99 trial and paper trade the results before you take the plunge and there is a full result history to look over which is all the hallmarks of a good quality tipster service.
Your Reviews Of Rendlesham Racing
Have you used the Rendlesham Racing tipster service from Tipsters Empire before? Please create your own review for this service and leave star ratings based on your findings when being a member of this service. This enables other readers to make an informed decision on joining the tipster in question.
Thanks for reading this Rendlesham racing review feel free to share it on your social media with friends and family.
Rendlesham Racing Review
Value For Money

Profitability

Potenital
Comments Rating
( reviews)
Summary
Rendlesham Racing is a horse racing tipster service on the Tipsters Empire platform for horse racing tipsters.