Who is the best greyhound tipster in 2023 and going forward then? Let's take a look at some of the key things we need to assess before choosing a Greyhound tipster that can deliver long-term profits and good service for our money.
Greyhound racing is a popular sport that combines the thrill of speed and competition. For those who enjoy betting on these races, finding the best greyhound tipster is crucial. A reliable tipster can provide valuable insights and analysis to help punters make more informed decisions.
What is a Greyhound Tipster?
A greyhound tipster is an individual or service that offers predictions and betting advice for greyhound races. They utilize their knowledge of the sport, past performance data, and other factors to provide insights that can help bettors make more informed decisions.
The Importance of Reliable Tipsters
In a sport where outcomes can be unpredictable, reliable tipsters play a crucial role. They provide valuable information that can enhance a bettor's chances of winning.
A trusted tipster can help punters navigate the complexities of greyhound racing and improve their overall betting experience.
Evaluating Greyhound Tipsters
Here are some key things we look at when choosing the best greyhound tipsters here at Tipster Reviews.
Track Record and Consistency
One of the primary indicators of a reliable tipster is their track record and consistency. Look for tipsters who have a proven history of success in providing accurate predictions for greyhound races.
A consistent track record demonstrates their ability to analyze races and make reliable recommendations over an extended period. You can assess their track record by reviewing their past predictions and results. A tipster with a solid track record and consistent performance is more likely to provide valuable insights for your betting.
Expert Knowledge and Analysis
Greyhound racing is a complex sport, and successful tipsters possess expert knowledge and analysis skills. They understand the nuances of the sport, including factors such as track conditions, form, racing tactics, and the dogs' capabilities.
A knowledgeable tipster can provide in-depth analysis, highlighting critical factors that may influence race outcomes. Look for tipsters who demonstrate a deep understanding of greyhound racing and can explain their analysis clearly and concisely.
Transparent and Ethical Practices
Transparency and ethical practices are essential qualities to consider when evaluating tipsters. Reliable tipsters should provide transparent information about their methodology, sources of data, and any potential conflicts of interest.
They should also adhere to ethical guidelines, ensuring that their recommendations are unbiased and not influenced by external factors. Tipsters who are open about their practices and maintain high ethical standards are more likely to gain trust and provide valuable insights.
By considering these factors, you can evaluate greyhound tipsters and narrow down your options to find the most suitable one for your betting preferences.
Remember that no tipster can guarantee consistent wins, but choosing a reputable and reliable tipster can significantly enhance your chances of winning on your Greyhound bets in the long term.
The Best Greyhound Tipsters for 2023
There is a distinct lack of high-quality greyhound tipsters but we have compiled a list for you of the very best tipsters for dog racing below…
The most successful greyhound tipster at the moment in 2023 is Trapmaster, selective in his approach and devastating in his success Trapmaster is a new greyhound tipster on the scene who is showing the others how to do it properly.
| | | |
| --- | --- | --- |
| Month | Profit/Loss | Rolling Profit Loss For 2023 |
| FEB 2023 | +£97 | +£97 |
| MAR 2023 | +£15 | +£112 |
| APR 2023 | +£130.50 | +£242.50 |
| MAY 2023 | +£85.50 | +£328 |
| JUNE2023 | +£2.50 | +£330.50 |
| JULY 2023 | -£64.90 | +£265.60 |
| AUG 2023 | -£97.80 | +£167.80 |
With the above stats, it is not hard to see why Trapmaster tops the list of greyhound tipsters It is also one of the cheapest services too.
Or you can read our Trapmaster Review here for more info on this tipster.
One of the most successful greyhound racing tipsters on the Betting Gods tipster platform, offering a long-term profitable approach to greyhound betting.
With an average monthly profit of £650.88, The Winning Trap is one of the best greyhound racing tipsters on the internet. Every month, Adam sends an average of 123 tips to members via email, on the Betting Gods members area, and free mobile app.
But What Sets Adam Apart From Other Tipsters?
It's Adam's professional approach to betting on greyhound racing that has allowed them to collect £12,366.75 profit since November 2021!
Click Here For A 10 day Trial Of The Winning Trap | Read our Winning Trap Review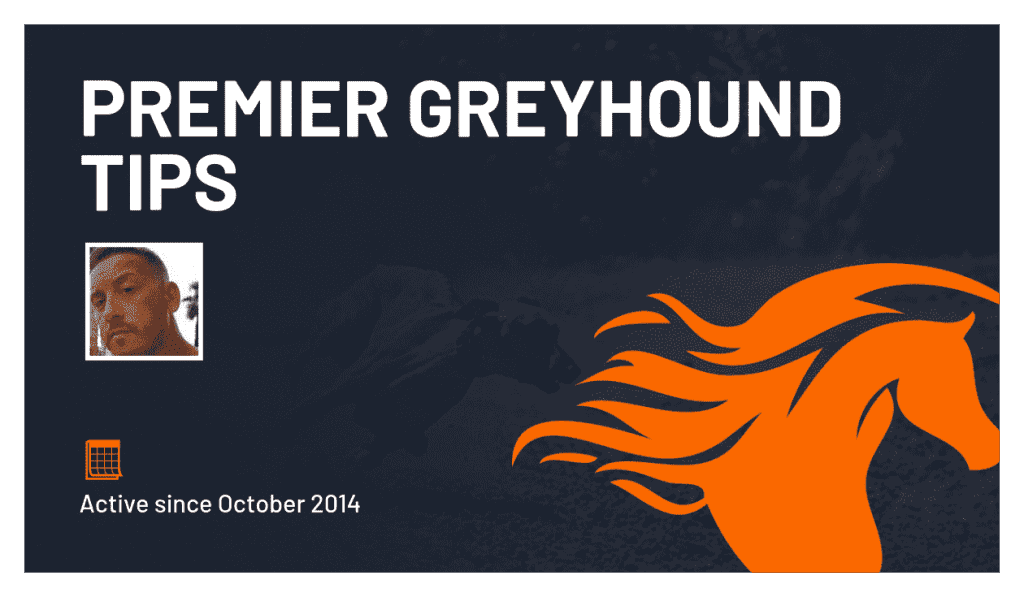 With an average monthly profit of £317.30, Premier Greyhound Tips is one of the best greyhound racing tipsters on the internet. Every month, Michael sends an average of 36 tips to members via email, on the Betting Gods members area, and free mobile app.
But What Sets Michael Apart From Other Tipsters?
Premier Greyhound Tips is a world-leading greyhound betting tipster backed by years of results and many positive reviews. All bets are backed with detailed reasoning and explanation, no need for blind following and hoping for the best. At all times you know what you're backing, how much to stake, and why you're doing it.
It's Michael's professional approach to betting on greyhound racing that has allowed them to collect £32,365.00 profit since October 2014!
Click here for a 10-day trial of Premier Greyhound Tips | Read our Premier Greyhound Tips review
The system we have in operation doesn't really affect the odds, it targets high-grade affairs with top-level dogs who are well-trained, happy, and healthy.
Greyhound racing should be enjoyed, by both the punters and the dogs.
Follow the instructions to the letter and you will end up in profit month in and month out, do not be deceived by the straightforwardness of the strategy. If you want to back reverse forecasts on an afternoon meeting in Sheffield for a couple of quid each way then fair play to you but maybe this method isn't a good fit for your betting style.
For those of you who want a few bets that you can back with high confidence most days of the week then welcome to your new Greyhound service.
Click here to try out The Leader of the Pack today
The Best Free Greyhound Tipsters
The below services all offer free greyhound tips for every UK and Ireland greyhound meeting, the only problem with that is there far too generic and are not profitable to follow as you would have to bet on every race, every day to get a true picture of how good or bad they are.
Timeform offers high-quality form and stats on every UK Greyhound race going into more detail than a lot of other papers and websites, they then offer their analysis verdict at the bottom of each race card.
They also provide useful strike rate data and trap biases that you can use to improve your chance of winning on that day drastically.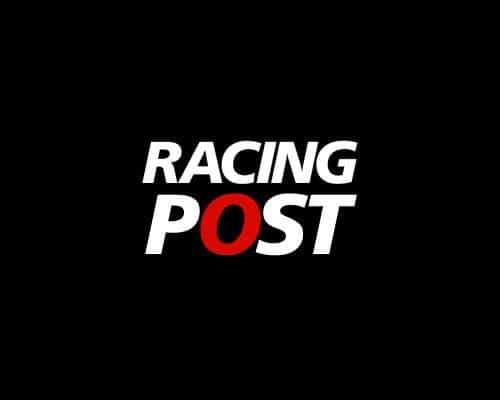 The racing post is renowned for its tips in greyhound races across the Uk especially if you have visited bookmakers, you will have looked at what dog race is coming up next and take a look at their recommended tips (post picks) and naps for the races that day as it's their papers that are up in most bookies.

Ye sits a website that shows the greyhound racing results but they do also offer tips and selections for greyhound racing for free and they do have some decent results at times (but they are free so don't expect too much).
Best Twitter Greyhound Tipsters
There are also a ton of greyhound tipsters on Twitter but the quality is lacking, but, here are the best free and paid greyhound tipsters on Twitter currently.
8) GP Tips (@Greyhound_Punts)
GP Tips was established in 2018 on Twitter and offers greyhound tips to its members and keeps a full track record of its progress, seems to be very open and transparent about how it does each month and is well worth a look.
9) K9 Tips
K9 Tips is another premium Greyhound service offered via Twitter and via Telegram membership in order to receive the selections, doesn't seem hyperactive on Twitter so a tentative nod of caution on this one but is still one of the most prominent tipsters for dogs on Twitter.
Conclusion – Lack of professional and successful greyhound tipsters but no forlorn hope
There is a lack of good pro tipster services out there that are profitable long term so you may want to try the best free greyhound tipsters out first and then try the pros, betting gods have by far the 2 best greyhound tipsters on the Internet at present and that's why we added them to the site with our greyhound tipster reviews.
Should greyhounds not be your thing why not check out the best horse tipsters and football tipsters we have compiled lists for with up-to-date results so far for this year.
Always remember to gamble responsibly and don't gamble more than you can afford to lose.