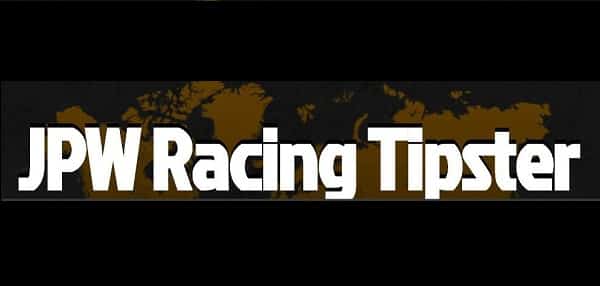 Welcome to our JPW Racing Tipster review. JPW Racing tipster is a professional horse tipping service that has been going strong for over 7 years and if anything seems to be getting better year after year.

Service Name: JPW Racing Tipster
Service Cost: 7 Day free trial
From £3 for a weekend to £200 for a lifetime , Multiple membership types from festivals only to bespoke tips.
Service Headline: "Week after week. Month after month..PROFIT"
Where To Join: Click Here
Betting bank advised: £500 minimum with 2.5% staked on each selection advised
JPW Racing Tipster Review
JPW Racing tips are for horse racing an awesome service and the fact its been going for so long tells you all you need to know. You can download their full profit loss record above to have a brose over with a cup of tea and see what you think of there past efforts.
The quality of the tips is very good and there is always someone just an email away with short response times. Added to this there is a price option for every budget you can try the service out for £3 for the weekend and see how you go from there.
Rest assured JPW do a lot of research into their selections and have a proven track record as a professional tipster service smashing numerous festivals like Cheltenham 2015 and more recently 2016 with numerous winners and a four timer!
There is an air of confidence in every selection advised and it becomes infectious when these selections perform so well its worth every penny.
We are more than happy to approve this service in the confidence that anyone who joins it can make money from their quality selections and service. Spot on customer service too.
He has constantly been smashing big race festivals with an enormous strike rate of over 90% profitable festival tips packages given so this one is a big race meeting tipster at the very least for you.

Update 2017: Still one of the most reliable and professional horse racing tipsters around.
Read more horse racing tipster reviews.
Your Thoughts?
Have you used JPW Racing Tipster recently? What where your thoughts on the service please create your own review below and leave a star rating for this service so other users can make an informed choice on whether to join or not.
| | |
| --- | --- |
| Your Initial Review Score | |
| Your Profit Rating Out Of 5 For The Tipster? | |
| Customer Service Score For This Tipster? | |
| Summary | |
Average rating:
2 reviews
May 21, 2018
sensational
6 months in and I am highly surprised at how this service has been doing, the tips are of a very high standard with very good write-ups and quite informative, to be honest. Joined on the trial and stayed on and still here now and making a pretty penny at present.Defo recomend JPW
May 18, 2016
BOOM!
I found out about JPW through the tipster reviews emails and WOW was I impressed. I joined during the Cheltenham Festival and ended up with a fair amount of profit even after taking the (small) membership fee out.Definitely recommend this service to anyone!