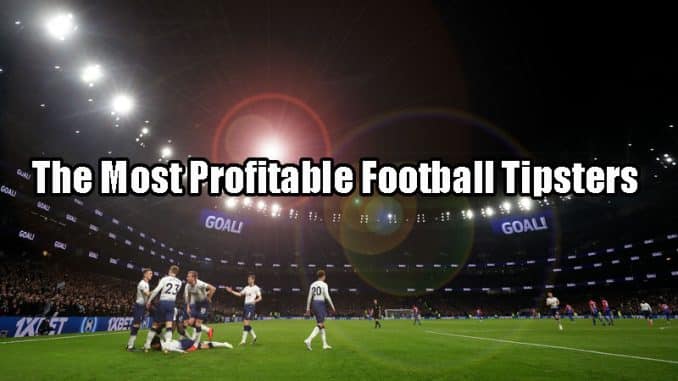 The burning question when it comes to football tipsters is "Who are the most profitable football tipsters?" and which are the best football tipsters to follow in order to improve your betting.
I have spent years following numerous tipsters and further, down the page, you will see the top 3 football tipsters that I have added to my betting portfolio.
Football betting is notoriously difficult to profit from, this is due to many factors that can influence each matches result. Such as red cards, penalties, and key player injuries. Profitable Football tipsters are the select few who can consistently tip winners and deliver long-term profits regardless of anything that lady luck has to throw at you.
You will need to have discipline if you want to succeed at making a profit or even a living from football betting. There will be highs and lows but it's how you deal with the lows that will decide whether the career of a gambler will suit you and your budget.
Only around 0.5% of all gamblers actually make a profit from their betting even though you will see higher numbers thrown around 0.5% is the real figure and it is probably shrinking not growing over the years.
Managing your betting bank and having a solid staking plan is also something you should do your research on. Once you have all that ready it is time to find a pro football tipster that actually earns long-term profits.
So without further ado, it's time to introduce you to my best football tipsters of all time.
Top 10 Most Profitable Football Tipsters – The Best Tipsters For Football I Have Tried So Far
So here we have it the very best football tipsters on the internet right now. These tipsters have proven to be profitable long term and should continue to hold their form going forward.
1) Oddball Tips – This Is The Best Football Tipster So Far
With an ROI of over 21% since December 2018, 0ddball Tips comes out as number one tipster for football for me as it has proven very reliable.
Just over £1100 in profit from £10 stakes in a year is very very good, especially for football betting.
Hosted on the ever popular Tipsters Empire platform this service comes with a lot more than a profit guarantee but with customer service and honest profit loss records.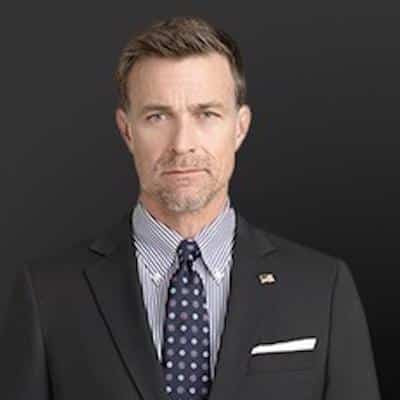 Sports Insider comes in at number one for a good reason, not only does he deliver quality and selective yet profitable selections for football but for other sports too.
A multiple sports tipster that really has excelled over the last year or so and continues to impress going forward.
Delivering only 1 losing month from 8 at the time of writing it has been a revelation to me finding this not to mention the £1650+ of profit that I have gained from following the selections.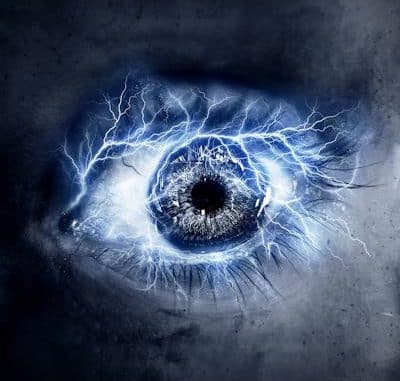 Thunderstrike is a multi-sports tipster service that tips Horse Racing, Football, and other sports but it certainly excels at Football. This service has amassed over £3000 profit in just under 11 months at the time of writing.
Certainly, one to take a look at if you like to bet on multiple sports like this. With 8 months out of 11 being profitable and the 3 that was not profitable only being a small loss, Thunderstrike has epic potential.
I think when a football tipster is still around after 3 or more years he is doing something right and that can be said for Andy over at Football Acca Tips. The service has evolved over the years into a specialist English Premiership football tipping service which provides selection whenever there are EPL fixtures.
Andy has landed some massive bets over the years including a massive 330/1 scorecast bet which landed. Every week there are acca tips given by Andy as well as his main selections for the day. Very selective and highly profitable and with a successful 2018/19 season under his belt looks certain to make waves next year.
There are often exclusive trials and season pass offers available for football acca tips but generally, the price for the service is just £9.99 per month. I recommend you check the football acca tips site for the latest price and offers on membership here.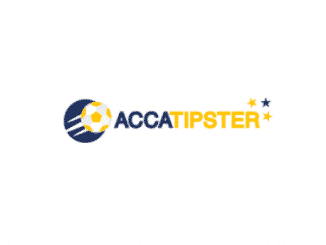 Acca Tipster has continued to surprise me at one point having the longest winning run I have ever seen in football betting. It is a football acca service and as such is very volatile. Long term so far it seems highly profitable but maybe one to keep an eye on if there's a slip.
6) Goal Profits Football tipping service for backing and laying
This is more of a football trading platform than a tipping service, however, Goal Profits has surpassed my expectations with its numerous betting strategies, forum, and statistics not to mention the very high level of customer service they provide.
The betting advice that they give alongside this is of a high level and Goal Profits can help anyone looking to profit from football betting even if you are not a complete newbie to the game.
Goal Profits usually comes in at just £37 per month but if you visit Goal Profits with this link and wat a while a £10 off offer should pop up for you.
Nmbrs is a professional football tipster hosted on the Tipstrr Pro platform. Tipstrr ensures that all tips are verified and recorded with the odds selected by the tipster also verified via a link between Tipstrr and the bookmakers.
Nmbrs has excelled in football tips for a number of years now focusing on value and long-term profit for its members. They cover many leagues and since 2016 the service has had only 4 losing months, a stat that screams out to any pro gambler out there.
Nmbrs comes in at around £29 per month which is about mid-range for a good football tipster but the price can often change and there are often trial offers, I recommend you check the latest price over on the Nmbrs website here.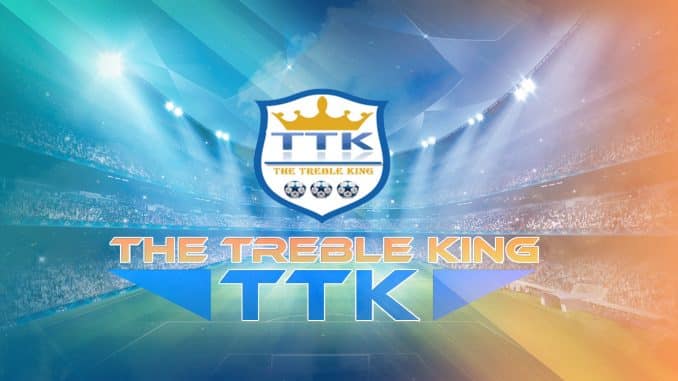 The Treble King as the name might suggest focuses on treble style accas on football. Such a cheap service that can definitely help you improve your success on football acca bets.
The £25 challenges have often gone very well and there are numerous winners advised every week. The acca tips are focuses around small odds and a small number of selections which improves the success rate overall.
Something to have a look at for sure and very cheap to join at around £5 per month.
9) Football Advisors Bank Builder
Football Advisor has many services on offer but Bank Builder is the one that has stood out the most over time. They promise to help you double your betting bank or refund your money.
So if you have a betting bank of £2000 they aim to help you double that to £4000. Possibly one of the best strategies I have come across over the years.
A proprietary and unique staking strategy to maximize returns and bank growth betting into short priced, but value favorites.
Places are limited and only released a couple of times a year. The only other way to access the service is through a portfolio membership.
Bet Type: Football Win Bets, rapid bank growth
Bank Builder used to cost around £30 per month but as it is a limited service I suggest you check the price on their website here.

Last but not least it Banker Bets and award-winning tipping service that has delivered impressive numbers. When it comes to worldwide football betting. Approved by numerous high profile tipster proofing services and magazines Banker Bets has delivered long-term gains on there football betting for a few years now. Banker Bets comes in at around £27 a month but it's well worth checking their website for the latest price. There is also a trial offer available.
Those are the most profitable football tipsters I have come across so far and are some of the most profitable football tipsters you may ever come across. Football tipsters, in general, don't last very long, in fact, you will rarely see a football tipping service live longer than a year or two.
The Most Profitable Free Tipsters For Football Betting
There are hundreds of services and some are free like these ones below. This doesn't mean they are the best though. These services I would not recommend investing much money into and suit the more fun betting type of punter.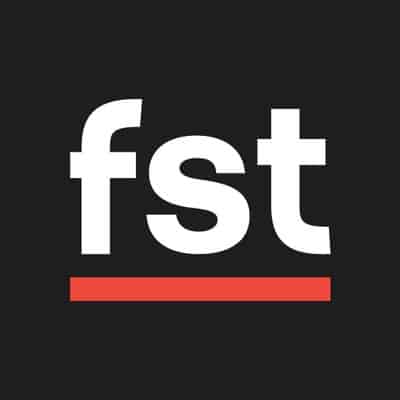 Nearly every game covered from English Leagues to foreign ones and come with a full match preview and betting predictions too and all for free. Football Super Tips has delivered some winners including massive correct score accas amongst others. The fact they tip every match under the sun means that they are bound to hit a big tip at some point. Not really worth investing a lot of money into this but is good for those of you who like a fun bet for a few quid on the weekend.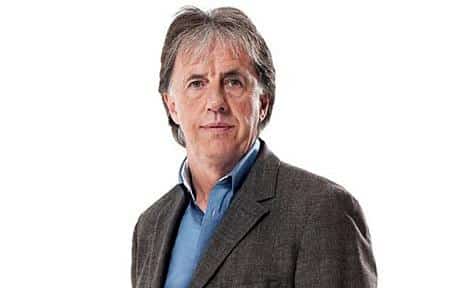 Mark Lawrenson who you will recognize from BBC sports coverage of football and other sports has his own column on the BBC website. Mark often goes head to head with celebrities for each Premiership fixture predicting correct scores and results. Funnily enough, he does often get the result correct and does come close with the scores but correct scores are hard to do. therefore it may be worth using his expertise more to decide on a winner rather than a score.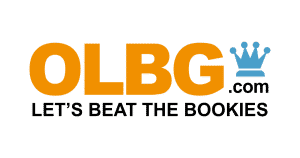 The online betting guide offers free tips for football from its own community and rest assured there are some very good users on there tipping regular winners. OLBG covers almost every sport known to man and its thriving community will never have you looking for a free tips or two. Take your time tog et used to the website and follow some of their free tipsters and you will find some decent results, I do recommend only using them for fun however as it comes from unknown users often without a profile and a write up for their selections.
be sure to take a look at the free tips section of the website for more free tipsters.