Welcome to the free tips section of the website, you can join our free live trials by subscribing to our newsletter using just an email address further down and you can join our free Facebook group here.
If you are looking for our daily free betting tips they can be found on today's free tips page where we add daily free tips for horse racing and football from real tipsters for you.
Alternatively, sign up for our free newsletter to get free tips daily from horse racing tipsters and football tipsters.
Top Tips from the Best Tipsters Online
Firstly join my free newsletter via the little signup box below and you will gain access to my free tipster live trials where I either pay or get a free trial from a tipster and send you all their selections.
This enables you to see if the tipster is any good before you consider joining.
Sometimes free tipsters can be well, poor! so it pays to take your time in choosing a free football or horse racing tipster for example to follow. Firstly you should look for a free tipster that has a profit-loss record, there is no point in following free selections that could have simply been picked at random by anyone.
You want free tips to come with a useful write-up and reasoning on why this tip has been selected and given to you. Finally, you will need to be able to get in touch with the tipster to reveal it's a real human tipster and not a computer-generated tipster service.
Get Free Tips Today From These Top Free Tipsters
Below are some good free tips and services I have come across. Many of these services, however, are not the kind you should think about following in order to make a long-term profit. Instead, you should either use the free selections to test if the pro service they offer is worth it and also just to have a bit of fun.
Tipsters4U has a number of free services in pre-launch as well as more and more high-quality paid tipster services that have been fully proofed before being listed.
You can sign up using just an email address for their free tips and there is no obligation for you to sign up for anything unless you want to.
To Get Free tips from Tipsters4U Click Here

A great selection of highly consistent premium tipsters can be found at Tipsters Empire. You can also get free selections each week from these tipsters when you join their newsletter for free here.
One of the very best horse tipsters resides here in the name of MJ Racing. The full Tipsters Empire portfolio is also very popular among pro-bettors with other tipsters including, Blueblood Racing, Cotswold Racing, and Ed Culham to name just a few.
Tipsters Empire has always been a go-to tipster platform for horse racing and I don't think this will change anytime soon.
Get exclusive access to free horse racing tips every week click here
Next up we have another horse racing tipster.
one of the best tipsters in the UK when it comes to horse racing festivals like Punchestown and Cheltenham. They now provide you with free tips every week just by entering your email. They have a great track record and this is a great way to try them out at no cost.
horse racing tips for today can be accessed by joining as a member or sometimes via the free newsletter.
A massive free horse racing, football, and many other sports selections are advised daily all you need to do is register for free with Tipstrr and you will gain access to their free tipsters. Simply use the filters on the website to filter out free tipster services by ROI over 12 months and you will find some of the very best tipsters around for free.
The new additions to Tipstrr Pro are of the highest quality and there are more and more high-quality tipsters being found on this site all the time.
They host the likes of Underdog Racing Tips, SVB Tips, Sports Insider, and weBET Football World to name but a few.
Well worth a look especially as it's completely free to join.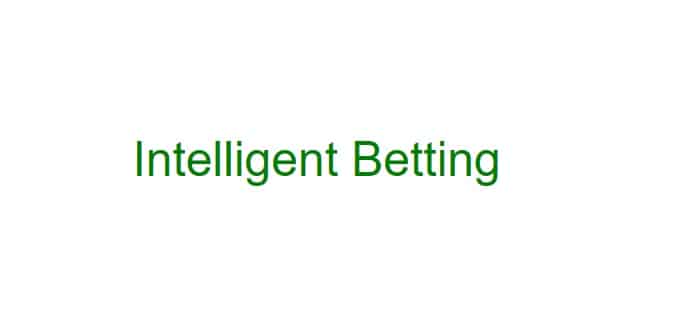 A service from the same creator as Focus Ratings which is one of the most useful horse racing data services available.
Each month you start with a £200 betting bank and each day there are between 6 and 11 selections sent out each to a £10 stake.
The service is FREE and also is incredibly good considering, there are paid-for memberships too with far more data to back up selections.
Join Intelligent Betting for free here
A relatively new tipster platform that has some highly profitable services already. They give away free selections every week on their blog and in their emails. You can also get 14-day free trials on all of their tipsters.
Mainly focusing on Horse Racing and Golf tipsters at present there are 4 good services available currently.
Check Sports Betting Stars out here
Best Free Horse Racing Tipsters
is not only a TV channel but a massive horse racing resource with in-depth race previews, and free selections. There are free selections for every race every day from two tipsters. Now renamed to Sky Sports Racing just in case you were wondering.
MyRacingtips
has gradually grown in popularity over the years with its free horse racing tips for every UK race. The strike rate for this one is not the best though they do tip many winners. Easily done when you tip every single race.
Not one to put maximum faith in GG offers free horse racing tips for today and every day for every single race under the sun.
The only downside is the tips are often favorites and you may well be better just picking your own than following their advice. More geared around you signing up to a bookie through them than providing you with quality selections.
free horse racing tips OLBG offers free horse racing tips today, tomorrow, and every weekend. User-submitted tips which are then recorded and ordered to the most profitable users. Free football betting advice daily is also available in many other sports.
Best Free Football Tipsters
provides free tipster selections for Horse Racing, Football, Darts, Tennis, Snooker, Cricket, Golf, Boxing, and Formula One. Vast site compromising tons of free tips from tipsters and users alike.
free Football tips and match previews for almost every football fixture day in day out. An in-depth analysis of every game is an invaluable free tool for any gambler not to mention these guys have tipped up some massive acca tips and correct scores doubles.
Offers a free 1-week trial which means free English football betting tips for 7 days. Service delivers both teams to score and football acca style bets as well as Asian handicap, first goalscorer, and other popular bets. To find out more about this football tipster read the Football Acca Tips review.
Attheraces
offer daily free tips for horse racing. They can be found at the bottom of every race card for every meeting in the UK and Ireland.
Often the results of these can be hit and miss but they make informed selections based on stats and information. There are also free horse racing tipsters at ATR such as Hugh Taylor and Tim Carroll, simply visit the tips section of the ATR website to find these free daily horse racing tips.
BettingExpert
provides its users with complementary selections for all sports but focuses mainly on Football, Horse Racing, Tennis, Basketball, Ice Hockey, and American Football. To be fair this site is pretty huge too and another good pit stops for any would-be gambler out there to make informed decisions on their bets.
A Free tipster package for nearly every sport you can think of including Golf, Cricket, and even Basketball. Bet Kudos is another free tips service from the Betfan platform which gives free horse racing and free football tips for today just for entering your email address. Tipster TV is also another free service delivering multiple free selections per week. The only downside with Betfan is some of the services that you get free tips from are quite expensive to join on a monthly basis.
Know a good free tipping service? Get in touch we may just add it here.
Use Free Bets To Test Free Tips
There are a lot of free tips sites out there and it can be hard to know who to trust, especially if the tipsters are not all too transparent with their records. Luckily, it is possible to test the quality of the free tips without actually betting your own money.
The easiest way to do this is to find a sports betting site that offers free bets, and that should not be an issue. The majority of UK sportsbooks offer free bets to punters when they make their first deposit.
The sheer number of options does however mean that you may want to take a little more time to pick the best offers available. You can find a comprehensive list of betting sites with free bets and compare them in detail at Bojoko. The sizes of the offers vary, and the terms and conditions may differ quite a bit. Making an informed decision is key to having a good gaming experience.
Be mindful that fee bets tend to have minimum odds requirements, which may mean that you in some cases will need to go for longshots. This is where free tips come in particularly handy, as you can match the most promising tips to the bets you have available.
Join the mailing list for more free predictions and advice from these tipsters and other services as and when we secure them. Please don't forget to hit the red bull (bottom left) to stay up to date on new services, free football predictions, and more.
You can also get free tips by following tipster reviews on the social media channels below.
Just by following us on any of those channels, you will get free tips from me and some other tipsters from time to time, though it's best to join the mailing list as you will get access to real tipster trials and more.