Welcome to our BetFan Review, betfan is tipster platform with hundreds of services available across a multitude of different sports.
Where To Join: Betfan official site
Service Headline: "Sports Betting is the nations favorite pastime and here's your opportunity to join the betting army that really does know how to beat the bookies and take their cash!!!"
Service Cost:  Numerous services on offer covering all sports with free trials and more some premium services can cost upwards of £40 per month.
Sports Covered: All sports covered
Are Their Tipsters Profitable: Yes
Based In London (Address): Betfan Limited
Suite 3, 55 Liddon Road
Bromley
Kent
BR1 2SR
BetFan Review
BetFan is one of the biggest tipping platforms on the internet we a huge following of over 50,000 strong its easy to see that there is a good reason for it. They cover all sports and have hundreds of tipster services, many of them are highly profitable even if betting at lower than advised stakes.
There are two free tipster services too, Bet Kudos and Mega 4 both of which are well worth signing up for (all it costs is your email address to register) free tips are given every week at zero cost ever to you.
There are much more for other sports too just have a look around on their website and you will see there are hundreds of services with new ones being launched all the time. The good thing is that all tipsters on the Betfan platform are proofed for a period of around 3 months to ensure profitability this ensures that any service you do join has a very good chance of making you money.
Let's face it how many of us could show a profit from betting on horse racing or football after a period of 3 months..not many. The free tips package is a good thing to try out before you jump into paying for services a some can be quite expensive and to be honest some are not worth the price tag.
Keep an eye out for reduced prices from time to time as well as free trials as this is the best way to get a feel for a services profitability before you part with your hard-earned cash.
I think BetFan is a good platform and you will certainly find something to suit not only your budget but your profit targets when looking for a new tipster service.
Betfan Review – Here Are Some Notable Tipsters from the Betfan Platform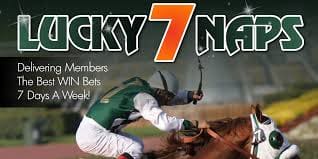 Lucky 7 Naps – This service has delivered its members masses of profits on a regular basis and is based upon win selections only and has given an average of 50 points per week in profit since 2014.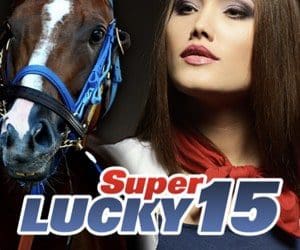 Super Lucky 15 – Another horse racing tipster service yet this one offers its members Lucky 15 bets (4 selections with 4 win bets 6 doubles 4 trebles and a fourfold). Huge winnings can be had with these bets as you know and this service has amassed over 250 points in profit since late 2016.
Your Thoughts?
Have you used The BetFan Service? Please create your own review and leave star ratings on upon your findings when being a member of this service. This enables other readers to make an informed decision on joining the tipster in question. Read our weekly Football predictions.
BetFan
Average rating:
2 reviews
May 29, 2018
Top dollar
These guys know what they are doing the free tips at times excel even tips I have paid for! Betfan I owe you big time.
May 20, 2018
BetFans Free Tips are good
For a free tips package, it is pretty good and I would certainly join some of their services based on the results I have seen.
The horse racing tips are of a high standard and I think I will possibly try out some of the premium tipsters when I see a free trial like your Betfan review states.

Thanks

Francis