Here is the cream of the crop when it comes to horse racing tips. During our Horse Racing Tipster Reviews, we have found that following these tipsters and paying for their services is well worth it. They have all been proofed and show a profit over 6 to 12 months and beyond.
You can feel far more confident about joining these services after reading our horse racing tipster reviews. If you have found something to the contrary in our horse racing tipster reviews please get in touch and inform us so that we can take this into consideration for others to read.
You will note there are not many services here and this is because some services start well but long term cannot continue to be relied on like these tipsters.
Horse Racing Tipster Reviews
Be sure to read our Horse Racing Tipster Reviews for each service to get the bigger picture on each one. Below is a brief summary of why the service is approved and profitable.
1) Bets 2 U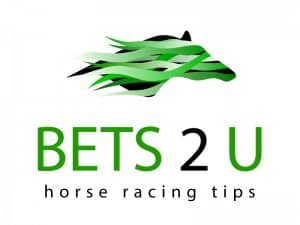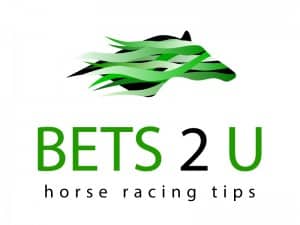 Bets 2 U horse tipster service far outperformed my original expectations. With three strategy's to choose from there is one to suit the way you back horses for sure and each was very profitable. Possibly the Select strategy being the best by a small margin. Long term this service delivers and you can try it for free before you select the profitable membership packages (different tips to the free option)
I recommend the quarterly option for maximising the profitability of following this service.
Join Bets 2 U Here for just £2
2)Sprint From The Front – Smashed August 2017 to pieces

By delivering over 1000 points in 2 months and over 750 in one month alone (August 2017) Sprint From The Front a horse racing tipster from the Tipstrr network had to come in at number one. It outperformed every other service hands down. Continues to deliver profit to this day and is well worth careful consideration.
Visit Sprint From The Front Here
Delivering profitable years one after the other for 3 years is no easy task in the horse racing tips world yet this tipster service has done just that and continues to impress. Over 15% ROI a year is very very good for any service which has been going this long. A safe bet.
Join betting in the know for as little as £1
4) Carl Nicholson's Racing Diary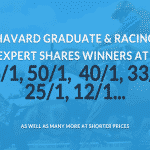 Carl Nicholson's Racing diary is an exciting find of mind I followed it for months and I kind of kept it a secret it was so good I thought it risky for anyone else to know..but here it is in at 4 and more than likely will be number one very soon! There yearly annual is also worth a look. its proved a useful betting tool for me.
Join Carl Nicholson's Racing Diary Here

Bet Alchemist is a successful betting system and tips service which has quickly made its way on to our approved services we made over £50 profit (after membership deducted) in 12 months for relatively small stakes and we are confident if we trebled our stakes in our next few months we can easily start to make more money with confidence.
6) The Snout
The Snout is a horse racing tipster service from Tipsters Empire and boy has he been smashing it towards the end of 2016 The Snout has taken the bookies for thousands tipping epic multiples and straight wins at great prices.
Many membership options available including a free trial which you can claim below!
                                    Claim A Weeks Free Trial Of The Snout Here
Read more Horse Racing Tipster Reviews on the reviews section of the website.