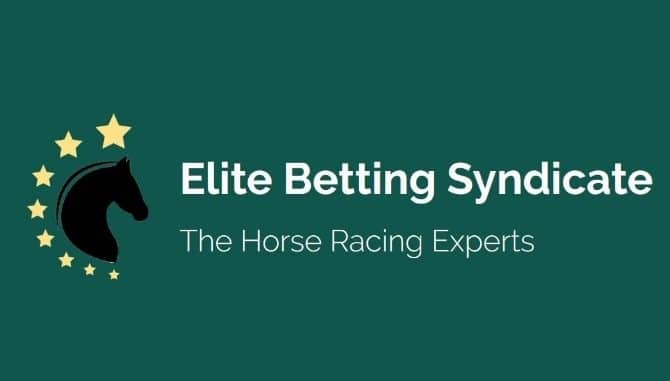 Welcome to my Elite Betting Syndicate Review this is a horse racing tipster service which has been around for 3 years plus now and is very popular with horse racing punters.
Based on legitamate stable information and contacts within the industry Elite Betting mixes this with its high class advice and delivers a worth horse tipping service.
The service was established back in 2009 and the fact it is still going strong speaks for itself.
Service Name: Elite Betting Syndicate
Headline: "Want To Earn A Second Income From Betting?"
Service Cost: £1 trial (10 days), £39/month +vat thereafter
Where To Join: elitebettingsyndicate.com
What You Get: Tips sent via email
Elite Betting Syndicate – Full Final Review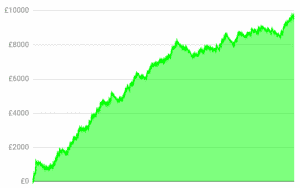 Since 2019 Elite Betting Syndicate has delivered according to their website.
Profit: +£9,788.83
Points Profit: +391.55
Profit/Month: +£383.68
Strike Rate: 23.07%
ROI: +20.03%
The service focuses around horse racing and so-called "insider information" from certain stable connections that the tipsters have and upon the first read, this may have you a bit skeptical as we have all heard this before.
The results really do speak for themselves though (you can see the full results for the last 3 years here) With an ROI of over 20% at the time of writing this review and a strike rate just over 21%.
Elite betting syndicate has made a profit nearly every month in 2017 and already in profit for 2018, 2019 should prove no different.
When the results keep coming in month after month and your bank keeps growing you start to believe there is actually something to the claims mad eon the website.
I cannot recommend you to try this enough whilst its just a pound to try for 10 days.
You don't have to look far to find many good user-based reviews for this one from July 2018 onwards and this looks like one of those tipsters for Horse Racing you can rely on for the long term.
Elite Betting Syndicate Information: Claim your £1 trial of Elite Betting Syndicate here
Elite Betting Syndicate Review – What Do You Get When You Join?
Expect between 50-120 bets per month so you will need a betting bank that can cope with these kinds of numbers If you intend to do £10 per point you will need a bank in excess of £1000.
I found you usually received two to three selections per day so it was very easy to follow. Prices advised did mvoe about quite a lot but this is common with Horse Racing and its always best to take the early morning odds if available with best odds guaranteed.
The service does come with a recommended staking plan for you to follow which will help with maximising your chance sof profit long term.
Tips are delivered to your email inbox and come with a detailed write-up on what iformation they have received and or why they think the selection will deliver.
There are no extras that come with the service but do you really need any gimmicks? We want results and long term profit from horse racing tipsters dont we.
The fact they do offer a £1 trial says a lot about the service, it shows that they are willing to let you in to show you that it's worth the money you will be paying.
There is no obligation to stay on after the trial has ended and the service is cheap to follow with good results.
I have checked and its easy to cancel via Clickbank should you so wish before the trial ends. Clickbank also guarantees any product on their paltform for 60 days (60 days money back guarantee).
Elite Betting Syndicate Information: Claim your £1 trial of Elite Betting Syndicate here
Elite has passed on many other websites too and now I can see why and I will be following him for the enxt few years too.
Your Elite Betting Syndicate Reviews
Have you used elite betting syndicate recently? What where your thoughts on the service please create your own review below and leave a star rating for this service for other users to make an informed choice on whether to join or not.
Elite Betting Syndicate
Average rating:
4 reviews
Mar 15, 2019
paid a pound made a hundred times that
Profit Score Out Of 10?:
8.5
Member For How Long?:
3 months
Paid a pound to join and quite easily turned that into a hundred times that in profit over the last few months. Elite Betting Syndicate is a very good horse tipster so far and worth a look for a pound.
Feb 28, 2019
Cheap and cheerful
Profit Score Out Of 10?:
8
Member For How Long?:
3 months
I joined a few months ago now and I have genuinely been impressed with the level of quality for such a cheap service when it comes to horse tipsters (often you can pay over £49 a month for good tips).
I joined this service on the £1 off and have not left yet, certainly worth checking out on the trial.
Aug 29, 2018
Profit Score Out Of 10?:
10
Member For How Long?:
1 and a half years
Long term member and its great

If you are an idiot who expects winners every day then dont bother but if you are intelligent and want long term profit these are the guys for you
Feb 9, 2017
Very Good
For a pound it was brilliant I will defo think about joining in the future. A few winners given during the trial too think I showed a profit but must keep recordings next time.