So who really is the best horse racing tipster, it's a very competitive market when it comes to finding a horse racing tipster that can deliver on its promises of profit and an improved lifestyle.
Joining a tipster service shouldn't just be a hit and run affair as making any kind of money from gambling requires patience and time you should join a tipster for a minimum period of 3 months and have a good betting bank to make the most of selections. You must also follow every selection given so pick services that give a select few tips per day or less.
Top 7 Best Horse Racing Tipsters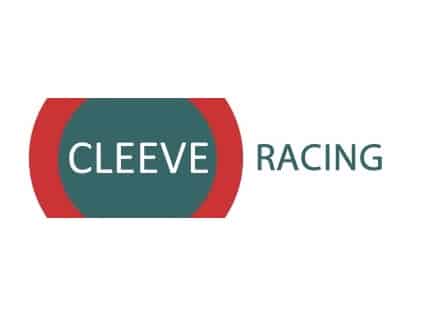 My choice for the best horse racing tipster has to be Cleeve Racing, Based on it being around for so long and that it continues to deliver profits for its members year after year and an average profit of £200 per month tax-free.
There have been 14 consecutive seasons in profit from Cleeve Racing and the membership price is very fair at just £40 per month there is plenty of room for profit from their selections. Save 32% on the monthly membership price when you go for the annual membership option.
Another thing to note about Cleeve is they don't just tip favourites you can expect to have horse tipped at upwards of 16/1 and for them to win and place at a high rate of success.


JPW Racing Tipster has to be high up on the list with their incredible success rate at horse racing festivals across the board for the last few years, in fact, their strike rate for festivals since 2014 is an incredible 82%.
Professionally run with brilliant customer service JPW excels in the horse tipping field in many areas, there is also a 28-day trial option available as well as bespoke tips packages and other options to suit every budget and requirement.
They also give away free tips from time to time for you to get a feel for the service before jumping in I would recommend the trial option.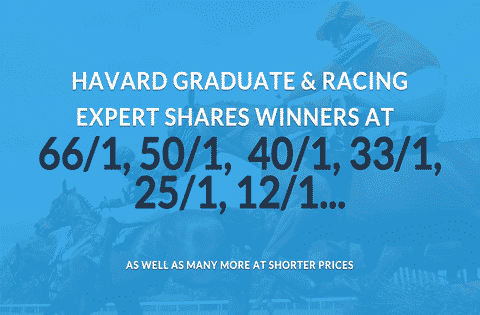 3. Carl Nicholson's Racing Diary
Carl Nicholson's Racing Diary offers 3 different options for membership these are Racing Dairy, which is the flagship option giving members access to some special features as well as daily horse racing tips that have generated big profits. Stable Whispers which takes advantage of stable news and some inside information at times and finally King Of The Festivals which like the name suggests has provided successful tips for horse racing festivals for years now.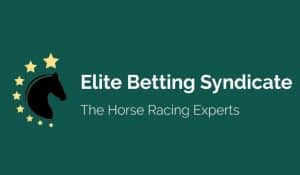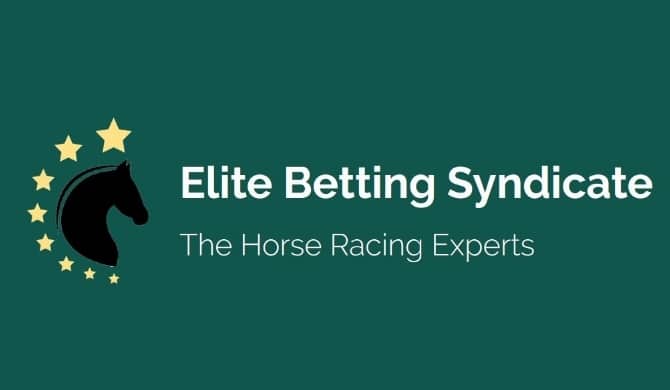 Well not only can you try this service for just £1 but it does deliver good returns on your investments, we have followed this tipster for a few months now and it seems the real deal and the fact you can try it for £1 is a no-brainer!
The service focuses around horse racing and so-called "insider information" from certain stable connections that the tipsters have and upon the first read, this may have you a bit sceptical as we have all heard this before.
The results really do speak for themselves with this one with an ROI of over 20% at the time of writing this review and a strike rate just over 23%. Elite betting syndicate has made a profit nearly every month in 2017 and already in profit for 2018.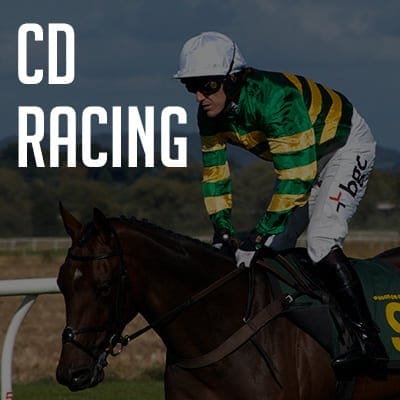 CD Racing has impressed me on the Tipsters Empire platform it has delivered a profit of over £1800 since FEB 2018, there have been numerous big priced winners and all selections have good reasoning behind them. This tipster certainly has talent.
CD has continued to deliver steady profits and some big priced winners over the last few months too and looks set to stay as one of the most profitable best horse racing tipsters in the business.
This guy tipped a 50/1 winner at Cheltenham Festival in 2018 so say no more.
Betting in the know has been around a long time and has delivered a steady yet reliable profit to its members for a number of years which is a rarity in horse racing tipster these days.
The user review score for this tipster is also very good as it has been on the site for a long time now. I have no problem in recommending you join this horse tipster service because this really is the man in the know.
The 12 month ROI for this tipster at the time of writing stands at over 15% which far outweighs any bank you could put your money into even at high risk. The wise vote here is to get registered with this service and begin increasing your betting bank steadily for years to come.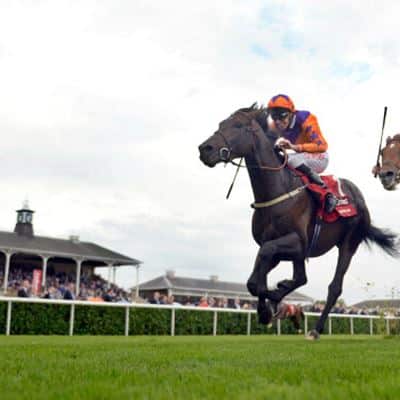 Each Way Values is a Tipstrr Pro service now and delivers an average of over £300 profit per month for members based on £10 stakes, hitting over £3000 profit in 2018 over a period of less than a year as the service began in September 2017.
This service has excelled in the tipping of each way bets on horses and is very profitable to follow, delivering winners at huge prices and with a membership price of under £20 per month you would be hard pushed to find a service so good for so cheap.
Other Tipsters For Horse Racing
There are many other horse racing tipsters around the internet that can also be very profitable to follow one of those is AtTheRaces Hugh Taylor.
Hugh Taylor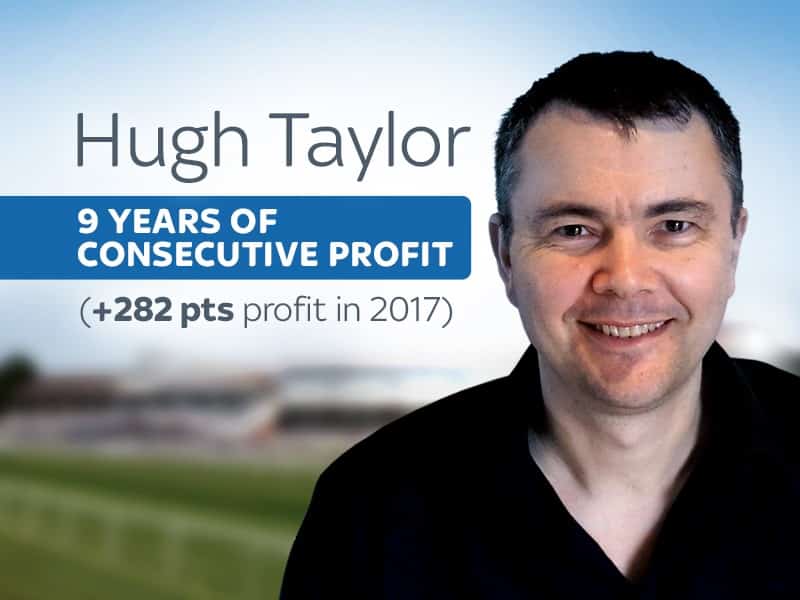 As you can see below Hugh Taylor has delivered 9 years of profitable horse racing selections which is absolutely amazing when you think about it.
2017 results ROI 1.46 +282pts
2016 results ROI 1.44 +281pts
2015 results ROI 1.34 +207pts
2014 results ROI 1.32 +199.79pts
2013 results ROI 1.32 +210pts
2012 results ROI 1.31 +222.65pts
2011 results ROI 1.28 +302.64 pts
2010 results ROI 1.23 +324.79 pts
2009 results ROI 1.26 +500.36 pts
Hugh runs a column on the AtTheRaces website and gives free horse racing tips every day throughout the year. It can prove very profitable to follow him and his in-depth analysis of each selection is very useful.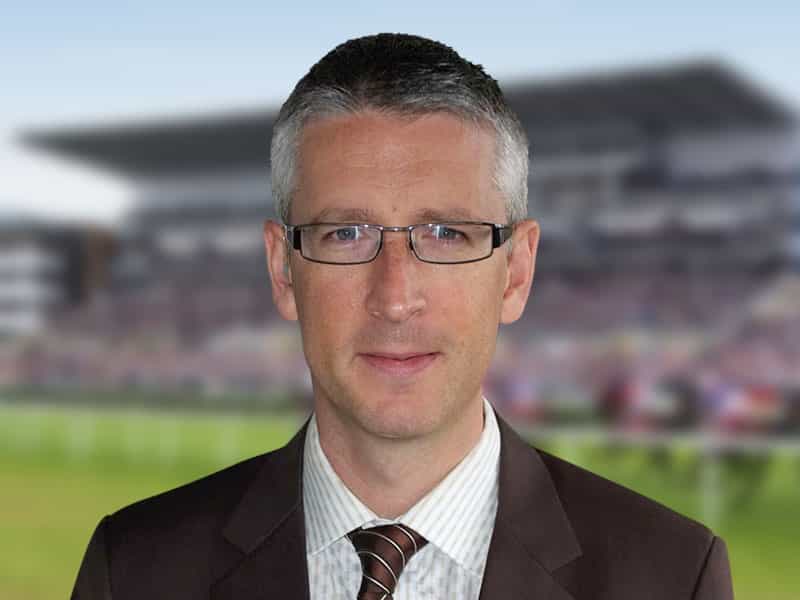 Gary O'Brien
Another free tipster on AtTheRaces Gary delivers many winners throughout the season and though at times he is profitable there is often not much value in his selections as he tends to go for short-priced horses. You will need to back his selections early for any value that's left and if you back at SP you may incur a loss.
There are other free tipsters there too inlcuding Speed Ratings which gives free tips for sprint racing and all weather races.
Things to look for when choosing horse racing tipsters
When choosing a tipster service for horse racing you need a tipster that delivers not only successful selections but a tipster who gives good customer service is easily contactable and delivers profits long term.
You have to realise that you cannot judge a tipster on just a months performance you will need to give a service at least 3 months to get a good idea on if it can deliver you a return on your investment. Horse Racing Tipsters can have losing runs of 15 tips plus you will need to have a betting bank that can cope with long losing runs, but its the winning selections then that should make up the losses and also deliver profits.
Try to take free trials where possible this gives you the chance to measure a tipsters service quality before you pay a membership fee.