Welcome to this year's Cheltenham Festival Survival Guide 2023, each year we compile a list of the best Cheltenham tipsters as well as free tips for the Cheltenham Festival for free for our readers.
You will find all the info you need to know about this year's renewal including race times and dates and which horses, trainers, and jockeys you should be keeping your eye on.
Cheltenham Festival 2023 Race Dates And Times
The Cheltenham Festival takes place this year between Tuesday 14 and Friday 17 March 2023, and as always we are dribbling with excitement in anticipation once more. Gates open at the course around 10:30 on each of the four days of the Festival. The first race is at 13:30 and the last race is at 17:30.
Cheltenham 2023, Tuesday 14th March, Champion Day – Day 1 Races
Day One Race Schedule

13:30 Supreme Novices' Hurdle 2m 87y Hurdle
14:10 The Racing Post Arkle Challenge Trophy Steeple Chase 1m 7f Chase
14:50 The Ultima Handicap Chase 3m abt 1f Chase
15:30 The Unibet Champion Hurdle Challenge Trophy 2m 87y Hurdle
16:10 The Mares' Hurdle (for the David Nicholson Trophy) 2m 3f 200y Hurdle
16:50 The National Hunt Challenge Cup Chase 4m Chase
17:30 The Close Brothers Novices' Handicap Chase 3m 7f 147y Chase

Cheltenham 2023, Wednesday 15th March, Ladies Day – Day 2 Races
Day Two Race Schedule

13:30 The Ballymore Novices' Hurdle Race 2m 5f Hurdle
14:10 The RSA Insurance Novices' Steeple Chase 3m 80y Chase
14:50 The Coral Cup Handicap Hurdle 2m 5f Hurdle
15:30 The Betway Queen Mother Champion Steeple Chase 1m 7f 99y Chase
16:10 The Glenfarclas Cross Country Handicap Chase 3m 6f 37y Chase
16:50 The Boodles Juvenile Handicap Hurdle Race 2m 87y Hurdle
17:30 The Weatherbys Champion Bumper (A Standard Open NH Flat Race) 2m 87y Bumper

Cheltenham 2023, Thursday 16th March, St Patrick's Day – Day 3 Races
Day Three Race Schedule

13:30 The JLT Novices' Chase 2m 3f 166y Chase
14:10 The Pertemps Network Final (A Handicap Hurdle Race) 2m 7f 213y Hurdle
14:50 The Ryanair Chase 2m 7f 213y Chase
15:30 The Sun Racing Stayers' Hurdle 3m Hurdle
16:10 The Brown Advisory & Merriebelle Stable Plate (A Handicap Steeple Chase) 2m 4f 127y Chase
16:50 Trull House Stud Mares Novices' Hurdle 2m 179y Hurdle
17:30 The Fulke Walwyn Kim Muir Challenge Cup Handicap Steeple Chase (0-145) 3m 2f Chase

Cheltenham 2023, Friday 17th March, Cheltenham Gold Cup Day – Day 4 Races
Day Four Race Schedule

13:30 The JCB Triumph Hurdle 2m 139f Hurdle
14:10 The Randox Health County Handicap Hurdle Race 2m 179f Hurdle
14:50 The Albert Bartlett Novices' Hurdle Race 2m 7f 213y Hurdle
15:30 The Magners Cheltenham Gold Cup 3m 2f 70y Chase
16:10 The St. James's Place Foxhunter Steeple Chase Challenge Cup 3m 2f 70y Chase
16:50 Johnny Henderson Grand Annual Handicap Chase 2m 62y Hurdle
17:30 Martin Pipe Conditional Jockeys' Handicap Hurdle 2m 4f 56y Hurdle

Free tips for Cheltenham 2023
Here are this year's free tips for Cheltenham from tipster reviews, don't forget to follow us on TikTok for our free daily nap for Cheltenham too, and also check out our daily free tips page for more selections.
Day 1 – Opening Day
Arguably the best race on day 1 is the Champions Hurdle which is the first race of the day, and our free selection for day 1 at Chelty is Gaelic Warrior each way at around 8/1 currently.
Day 2 – Ladies' Day
Well if you can keep your eye on the horses and not the ladies on day two the big race is the Queen Mothers at 3.30, and our selection for this race is Edwardstone to win at around 2/1 currently.
Day 3 – St Patrick's Day
On the day of the festival where the most alcohol or Guinness is consumed than others hosts the Stayers Hurdle at 15:30, our free Cheltenham tip for this race is Blazing Khal at 3/1 right now.
Day 4 – Gold Cup Day
The biggest race of the festival happens on the final day with the Magners Cheltenham Gold Cup race at 15:30 our free tip for this year's Cheltenham gold cup is bravemansgame each way at around 6/1 currently.
The Free Cheltenham Festival Lucky 15
All of the above selections we recommend to put into a lucky 15 in case they all come in
14th March 2023 – 13:30 – Gaelic Warrior 8/1
15th March 2023 – 15:30 – Edwardstone 2/1
16th March 2023 – 15:30 – Blazing Khal 3/1
17Th March 2023 – 15:30 – Bravemansgame 6/1
50p stakes each way on a lucky 15 (30 bets) £15 stake, potential return if all win = £1799.98!
Cheltenham Festival Survival Guide 2023 – Best Tipsters For Cheltenham 2023
The best time of the year to take the services of a professional is during the Cheltenham Festival but with so many horse racing tipsters out there it is hard to find ones that excel at this competition, don't worry though we have 3 tipsters that can improve your #cheltfest experience.
One of if not the best horse racing tipsters around from Tipsters Empire.
Cotswold is a tipster that has gone from strength to strength over the years delivering consistent results and plenty of big winners along the way to…read more
ROI = 15.11%, Profit since launch to £10 stakes = £4579 (457 points), Launched Feb 2020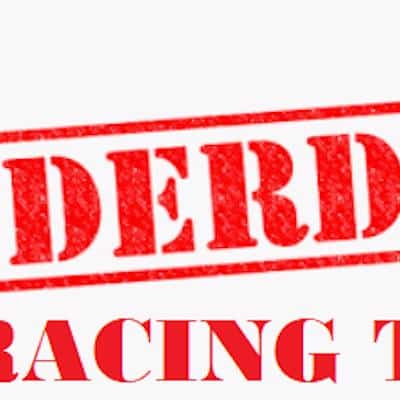 Ultra consistent horse racing tipster that has been going since January 2021 and has only had 4 losing months (4 from 27) which means 23 months of profit… Read more
ROI – 37%, Profit UNDERDOG Racing Tips has made £11,286 profit in the last 12 months across 1539 horse racing tips (roughly 30 tips per week), giving an average monthly profit of £938, Launched Jan 2021
Not forgetting our very own new horse racing tipster service which is only 2 months old but has started very well, the tipster states he always does well at Cheltenham so it may pay to try this service out for FREE over the Cheltenham festival this year.
ROI – n/a (less than 3 months data), Overall Profit Since Launch = around 45-40 points at the time of writing, Launched– Jan 2023, 2 weeks free trial available
A combination of these tipsters could prove very fruitful for you over the festival but if you don't want to pay for tips from horse racing tipsters we also have some resources for you where you can get more free Cheltenham festival tips than you can shake a whip at!
Free Cheltenham Tipsters
there are a number of places you can get free tips, both from us on our socials and our daily free tips page but also on the following websites.
Tiptrr enables you to access thousands of tipsters for all sports, it's free to register and use too, all you need is an email address and you can access free tips daily for horse racing and Cheltenham.
Cheltenham Festival Survival Guide 2023 – Other free tips providers that may be useful to you…
Tipsters Empire – Some of the best horse racing tipsters around
SVB Tips – Tipster of the year 2020 and 2021, continues to impress during 2022
WAP Bets – 100% free tips every day, no card details required just an email address
Tipsters4U – Free tips weekly and free trials on all the pro tipsters too
Not sure what to do at Cheltenham when it comes to betting?
Why not read our betting guides, ones that you will find useful in particular are:
How to read a racecard – Look the part on the course and know what you are talking about.
How to pick a winner in horse racing – it's not easy to pick a winner to follow these steps and improve your chances.
Each way betting guide – Learn all you need to know about each way betting on track.
How does Tote betting work – Tote is available on racecourses across the UK, if you don't know what it is this will help.
Horse racing betting guide – An overall good read if you want to have a chance of coming back with some money as well as a hangover.
Conclusion
Enjoy this year's renewal at Cheltenham and we hope that this Cheltenham Festival survival guide 2023 has been useful to you in some way, if it has please share it with your friends, and don't forget to follow us on our socials for more tips!