Hey, hope you are doing well, In my quest for the best free horse racing tipster I have spent a lot of my time scouring the internet, so are you looking for some top racing tips that can help you make some extra cash or just improve your overall luck on the gee-gees? I think I can help you out.
Don't forget that we offer daily free tips for horse racing and football too but the best free racing tipsters next to us are below.
When it comes to free racing tips there are a lot of websites and services out there claiming to offer the very best tips for horse racing, but sadly this is not always the case.
There are however a very select few that I have found to be profitable in the long term and I would say are well worth following for yourselves.
Some offer free tips but with a few clauses, I will explain this better further down this post.
I have reviewed a lot of tipsters over the years and I feel I now have the expertise to find the ones that can live up to their claims and the ones that can't.
Now below we have the best free horse racing tips providers and it would only be fair to show you some that you should steer well clear of.
Please feel free to comment on any other services I may have missed that are worthy of consideration. Also, be sure to check out the best horse racing tipsters article I posted a while back.
The best free racing tipsters to join today in the UK
Here we go then this is my list of the top free horse racing tips sites I have tested, each includes details of profit and loss as well as more information on the types of tips they give out.
Number one for free racing tips UK wise has to be Tipstrr…
Tipstrr is a growing network of free horse racing tips portfolios.
Not only that they offer free tips for football, tennis, basketball, and many other sports too.
Tipstrr is totally free to join and once you're logged in you can simply navigate to horse racing and filter to free horse racing tips only.
It doesn't stop at horse racing though you can get free tips for all sports on the Tipstrr network.
Betinfo24 is a network of premium tipsters that have good success, to claim the free tips you simply need to give your email address, you will then be sent free tips every week from the premium tipsters along with the odd promotion, it's easy to unsubscribe at any time too.
Below are some of the tipsters you will get horse racing predictions from when you join the newsletter for free.
Bob Marley Bets – An odd name for a horse racing tipster but this service has delivered nearly £400 in profit since March 2019, and has an ROI of around 30%.
Fusion Racing – Averaging out at about £195 a month profit every month to £20 stakes since May 2019.
Fusion is certainly a service to get the best free horse racing tips from.
Betting Gods is a successful network of tipsters for Horse racing and Football.
Each service here is a paid-for service but again if you join their newsletter you can get free tips from their premium tipsters every week.
Here are some of the tipsters you can get free selections from.
Quentin Franks Racing – Arguably their most well know horse tipster Quentin Franks has delivered a total profit of over £14,000 in his career and averages a monthly profit return of £200 a month for his members.
RF Racing Tips -With an ROI of around 19% RF delivers an average profit per month of £190 for its members.
Vision Racing – Has the best ROI at over 23% and is another horse racing tipster that delivers a monthly profit in the region of £150 on average.
An impressive list of services and that's only 3 of them, you get free tips from these tipsters on rotation every day and if any of them impress you, you can join them on a trial for as little as £1.99 for 30 days membership.
Sports Betting Stars is another highly profitable tipster platform full of seasoned gamblers offering high-quality selections for free as well as premium (free tips are less frequent).
Some of their tipsters you may have heard of include..
Russell Blair Racing – With an amazing £42,200 profit to £20 stakes and an ROI of 31%, well known in the horse racing world Russel is the man to follow.
Overpriced Horse Tips – A return on investment of over 24%, with just 40 tips per month on average the profit returned is sensational at around £15,000 so far.
Racing Specialist – More than £7,500 profit to £20 stakes profit and an ROI in the region of 20% this another tipster you certainly should have on your radar.
You can get one or two tips per day from their tipsters when you join their newsletter.
If you like any of their services you can get a 14-day free trial too, this gives you full access to their selections for 2 weeks.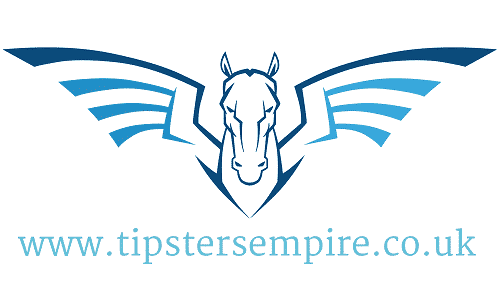 One of my personal favorites is Tipsters Empire all of their premium tipster services are spot on when it comes to the best free racing tipsters.
I would recommend the full portfolio membership to anyone looking to start making money from horse betting.
Below are some of their premium tipsters that you can get the best free horse racing tips from.
Cotswold Racing and their other pro tipsters
Cotswold Racing – This service has grown in popularity throughout 2022 with its consistency.
Has now amassed profit in the region of over £3400 to £10 stakes and an ROI of 14% and higher since July 2018.
The Cotswold Racing tipster service is my best free horse racing tipster but it's also the best premium tipster too as you can only get all his selections daily when you are a full member, free selections if you join their newsletter.
CD Racing – The second of three profitable tipsters for racing at Tipsters Empire that has delivered an ROI of above 12% and a total profit in the region of £2299 since January 2018.
Ed Culham Tips – Another successful horse racing tipster that has given its members a return on investment of over 24% with the overall profit standing at £555 to £10 stakes since July 2019.
You can get free tips for horse racing from each of these tipsters a few times per week on rotation often with a good write-up simply by joining their free newsletter. month trials are available at just £2.99 too.
The quality doesn't get any lower as we go down this list by the way because JPW Racing Tipster is one of the best horse racing tipsters for festivals I have ever reviewed.
With an Impeccable record when it comes to their selections at festivals having had many profitable Cheltenham Festivals through them myself I can certainly recommend you check this one out.
Simply enter your email in the box and get some free selections each week from JPW, you can't go wrong, and if you choose to join they have tipster packages to suit every budget and betting style.
One of the best free horse racing tipster services when you join the mailing list.
I am pretty sure you will go on to become a full member when you see just how good he is.
Hall of fame springs to mind with this horse racing tipster.
Cleeve Racing, which has been around for over 5 years now and continues to impress me with its sheer profitability.
You can get some high-quality free horse racing tips from Cleeve Racing just by entering your email address on their website.
Currently, membership is free as horse racing has just returned but it won't be free for long.
You can't go wrong with Cleeve if you are looking for a tipster to follow that can really deliver a profit in the long term.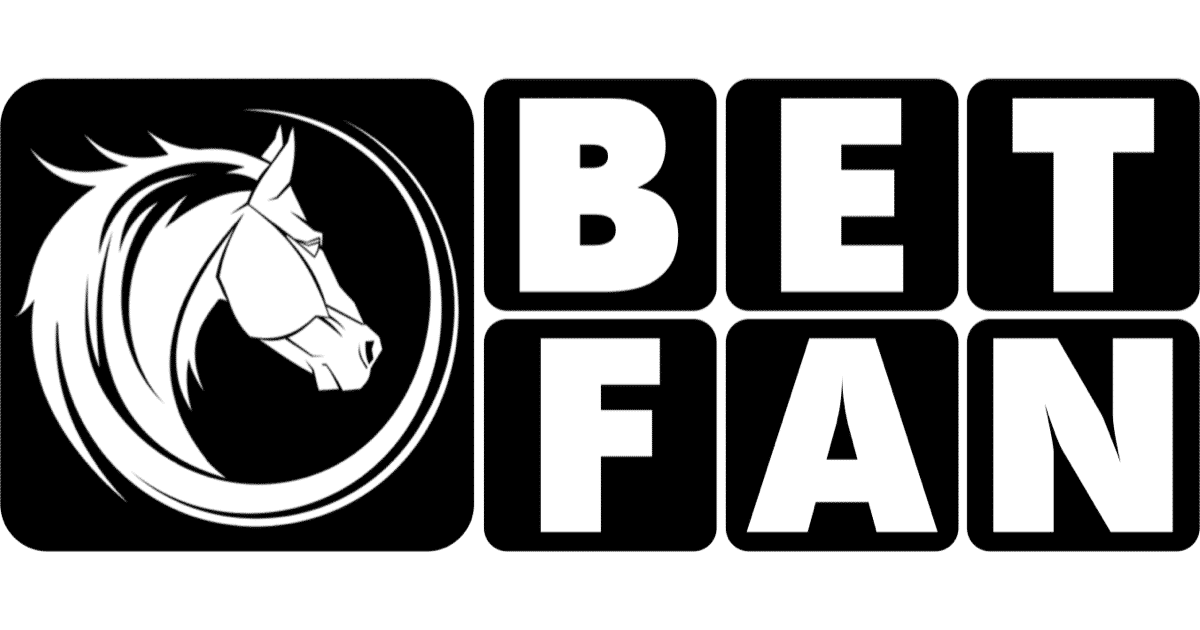 Possibly one of the longest-running tipster networks Bet Fan has a lot of tipsters on its books from Lucky 7 Naps to The Judge but the best one if your looking for free horse racing tips is BetFan Free Tips which has a pretty good strike rate and is totally free.
To get their best free horse racing tips simply enter your email and join the newsletter for free. and you will be given tips from a selection of their tipster services with no obligation to pay a penny.
Withier free Nap of the day Sporting life offers decent quality free horse tips with a good write up with the reasoning behind it.
The selections come from Ben Linfoot and a few other tipster columnists they have over there.
They also have a tip center with more free selections on a daily basis though the quality is questionable and I wouldn't recommend following them to make money from your betting.
Hugh Taylor is a very good horse racing tipster and offering his services for free to AtTheRaces, you will see buy his record below just how successful he has been for the last 10 years plus.
2022 results here so far
2019 results ROI 1.16 +101.38pts
2018 results ROI 1.55 +345pts
2017 results ROI 1.46 +282pts
2016 results ROI 1.44 +281pts
2015 results ROI 1.34 +207pts
2014 results ROI 1.32 +199.79pts
2013 results ROI 1.32 +210pts
2012 results ROI 1.31 +222.65pts
2011 results ROI 1.28 +302.64 pts
2010 results ROI 1.23 +324.79 pts
2009 results ROI 1.26 +500.36 pts
Hugh usually puts up 2 or three selections each day and he is well worth following both on AtTheRaces and on his Twitter account.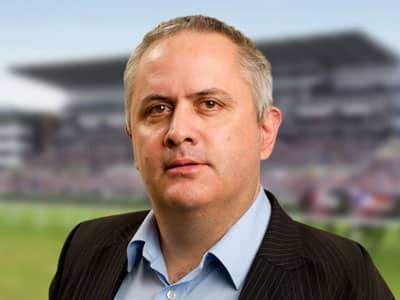 Another one of three tipsters in total I suggest you follow on AtTheRaces is Simon Rowlands.
Simon often offers up selections at much higher prices and thus can be a bit more volatile if you are thinking of making a profit from your betting on horse races but he does have the odd good winner.
He offers good write-ups on why he has come to his conclusions and can often persuade you with why he thinks it will win.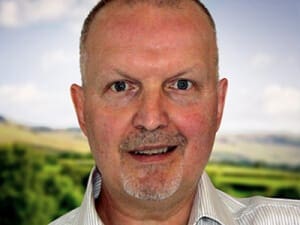 Lawrence Taylor aka Speed Ratings on AtTheRaces offers up speed ratings for a number of races each day, he lists the top 3 rated horses for speed (based on timings of races).
It has become very popular for punters to follow the speed ratings and times of horses as an indicator for finding a winner in a race, though I have never really noticed a proper correlation.
Usually, offer s a NAP selection each day, and if I was to follow anything it would be just these selections from the speed ratings Lawrence Taylor provides.
13) Racing Post RP Ratings
The RP ratings on offer from Racing Post I have found to be very good and they can give a good insight into a race outcome.
You can find them either on their website or at the bottom of a race card in the newspaper with a little write-up with it.
Free Racing Tips And Tipsters To Avoid
I certainly would say that everything that is free is not always worth having and this is the case when it comes to newspaper tipsters.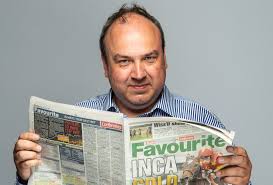 Templegate (The Sun) – This guy has been picking random horses in the newspaper all my life and he has never been profitable to follow no matter what people may tell you.
You would be better off throwing the form book out the window and picking at complete random than following this guy's tips.
You will see he has tipped a 6 timer here and there but ask yourself how many tips each day is he giving out (he gives one for every single race every day).
Doing this he is obviously more likely to pick some winners, this is just my opinion, and feel free to try him out for yourself but I advise caution with him.
My Racing
I would certainly avoid using My Racing tips for horse racing as again they simply pick a horse for every race and very rarely offer any insight into why they chose it.
There is a distinct lack of quality to their horse racing tips and you should not be following them unless you want a fast route to the poor hour or you have an unlimited bank balance.
You should avoid services giving too many selections out as you will need the money to back them all in order to see the full picture and make any profit if there is any to be had to begin with.
Other things to consider with free tipsters for horse racing…
Always make sure that you read up fully on a tipster before you begin following their selections, and make sure they have a full profit/loss record with at least 6 months' past results included.
Make sure you have the betting bank (money) to follow their selections for at least 3-6 months if you want to be serious about it, as all tipsters encounter losing runs you will need the bank balance to afford it.
Only gamble what you can afford to lose and treat it as expendable cash that you expect to never see again.
Don't expect to make the best profit possible by following a free horse tipster.
Don't however assume that free tipsters are crap
Always consider a premium tipster service with good reviews and a proven track record.
Don't follow free horse racing tips providers that tip in every single race every day it will cost you too much money to follow.
Summary
There are some great free horse racing tips out there to be had but don't assume they are easy to find. I have compiled this list of tipsters to take some of the stress out of it for you and these are by far the best free horse racing tipsters I have come across so far.
Always gamble responsibly and take the approach that this is a long-term investment and not just a way to make a quick few quid.
Remember you can get free tips daily when you join my newsletter, I trial paid for tipsters for free (I pay so you don't have to) and I only recommend the very best pro tipsters to join.