Value For Money

Profitability

Potenital
Comments Rating
( reviews)
Welcome to my All Weather Master review, this is the newest horse racing tipster service on offer from the popular Tipsters Empire network.
Early indications are this is certainly one to keep your eyes on with an roi above 25% and an average monthly profit over £200 during its proofing phase.
Please note: All weather master no longer operates on the Tipsters Empire platform as of July 2021.
Tipster Name: All Weather Master
Platform: Website/Email
Service Headline: "Professional Horse Racing Tipster"
Service Cost: £2.99 trial for 28 days / other membership details on site
Where To Join: All Weather Master Official Website Here
All Weather Master – How Does This Horse Racing Tipster Work?
Another new horse racing tipster for 2021 on the Tipsters Empire network All Weather Master works very much the same as MJ Racing and other horse tipsters do on their network.
Run by a professional gambler of 30 years plus this service has an edge and that is in the all-weather horse racing markets where this tipster found his niche.
After averaging an ROI above 25% during the 3 months plus of proofing with Tipsters Empire before being added it quickly became clear that this guy knows his stuff.
Selections are usually sent out between 9 am – 9:30 am each morning, ensuring the best odds guaranteed will be available.
Tipsters Empire sends a text message with the tips attached. From the text message, a link is attached to your log-in area on the Tipsters Empire website.
You enter your own unique log-in to read the write-up on why each selection has been made by the tipsters.
Betting Bank Requirements For All Weather Master
150 points are the recommended start for your betting bank. If you use £5 per point – £750 betting bank, £10 per point – £1,500 betting bank, and so on.
Once your betting bank increases by 50 points you increase your bet by 50%. £5 becomes £7.50, £10 becomes £15, and so on.
Once you are a paying member you will have access to his full staking plan which is explained in detail.
The No Subscription policy at Tipsters Empire
Memberships at Tipsters Empire are not on an automatic subscription you will always receive a reminder two days before your subscription ends, and the day that it ends, via your chosen email address.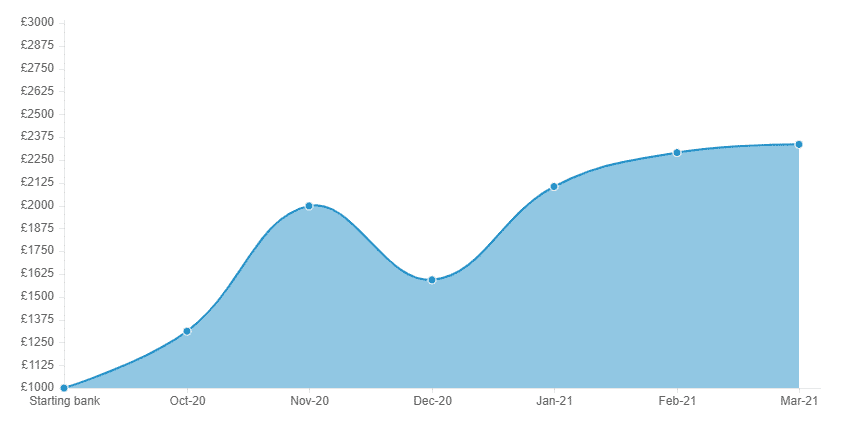 Summary – Is It Worth Joining All Weather Master
Well, when it comes to any Tipsters Empire service based on the initial results for the last few months, and with the 28-day trial offer and no subscription being needed you really are in a good place to try this one.
Results fluctuate but many of the services over there are very good long-term investments for bettors who want to earn a living from betting.
Please note: All weather master no longer operates on the Tipsters Empire platform as of July 2021.
Thanks for reading my review of All Weather Master from Tipsters Empire, feel free to share it on social media with friends and family.
Your All Weather Master Reviews
Have you used the All-Weather Master horse tipster service before? Please create your own review for this Tipsters Empire service and leave star ratings based upon your findings when being a member of this service. This enables other readers to make an informed decision on joining the tipster in question.