With the Fifa World Cup 2022 in Qatar fast approaching we thought you guys would like some free 2022 world cup tips from some of our pro tipsters, we also have our best tipsters for the world cup listed too.
We have decided to give you a rundown of who we think can surprise in the competition at large odds and players that are worth keeping an eye on at the very least when they play in the group stages.
Group winners are advised too along with our top 3 picks for who will win the world cup in 2022.
So without further ado, let's get into the teams that should cruise through the group stages and the teams that could surprise a few people too.
World Cup 2022 Group Winner Tips
There are the obvious teams that will or at least qualify in their group, the top 5 picks for this are below, you may want to consider them for a group stage acca.
Denmark (Currently 11/4 to win the group) – They beat France recently and played very well, they are a good strong defensive team that can hit teams on the break and they also have some quality players, with only France, Tunisia, and Australia in this group, you have got to think they can either win or qualify for the next stage.
Argentina ( Currently 1/2 to win their group) – They can easily get through to the next stage, they should beat Saudi Arabia, and Mexico at the very least.
Germany (Currently 11/10 to win their group) – Many may go for Spain but this German side has some great players, a young team that is full of confidence and really pushed England to their limits at times.
Portugal (Currently 4/6 to win their group) – A side many will expect to win their group and we can't see any reason to think otherwise, with only Uruguay a team with the potential to cause them an upset, they should beat Ghana and South Korea without any trouble.
England (Currently 4/11 to win their group) – A walkover of a group if we are honest, hence no value on offer at all from the bookmakers, the toughest game possibly coming from Wales, England can easily top this group.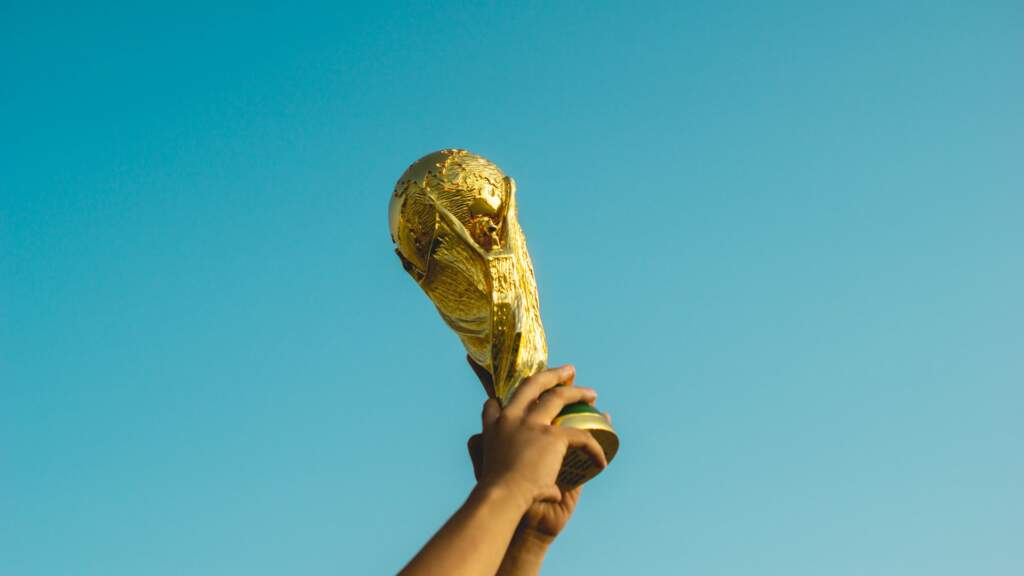 Free World Cup Goalscorer Tips
Looking for good value odds on players to score either at any time or to score first, we have a list of players that are worth keeping an eye on in the betting below.
Iliman Ndiaye – After watching this player in a few games he has some very good feet and can cause defenders of any caliber problems.
Plays for Senegal and if he gets the service and the chance to score in their games he probably will, he has the ability to make a chance for himself with his footwork and is a solid any-time scorer for the World Cup group stages.
Christian Pulisic – The former Chelsea star has the ability to bag a goal for the USA in one or two of their qualifiers, he will be at decent odds to do this either first or at any time, we have a preference for him to score at any time in the group stages.
Harry Kane – An obvious choice Kane has his scoring boots on and if he gets any opportunity near the box to strike the ball he will, and he should get plenty of chances to do that through the group stage and beyond, worth backing both first and anytime scorer in all fixtures for England.
Lionel Messi – A no-brainer but possibly at much lower odds the Argentine striker carries a goal threat at any time in any game, he is still scoring and doesn't look like slowing down, he can propel them through the group stages alone and he will get great service from midfield too, one for first and any time goalscorer.
Takefusa Kubo – He may only be 21 but he was labeled a wonderkind when at both Barcelona and Real Madrid, the midfielder makes a very shrewd any-time goalscorer bet for Japan's group stage fixtures and beyond if they manage to get any further.
Golden Boot Tip
When picking a tip for the golden boot you have to go for a player that you think can make it all the way through the group stages and at least past the quarter-finals to have enough opportunities to tally up their goals for their country.
After studying the teams it would be wise to go for two players separately and possibly each way for the golden boot.
Lionel Messi (Currently 14/1 for golden boot) – Messi is one of the best players in the world so an each way bet on him scoring a bag full of goals for a strong Argentina side seems a pretty wise bet, this could also be his last world cup so he will want to go out with a bang.
Cristiano Ronaldo (Currently 16/1 for world cup golden boot) – Huge odds for both of our picks and the best 2 players in the world, Ronaldo may be getting on a bit now but he still has the class to score plenty of goals in the World Cup for Portugal, they should get through the group stages at least and he can score more than one in some of those games.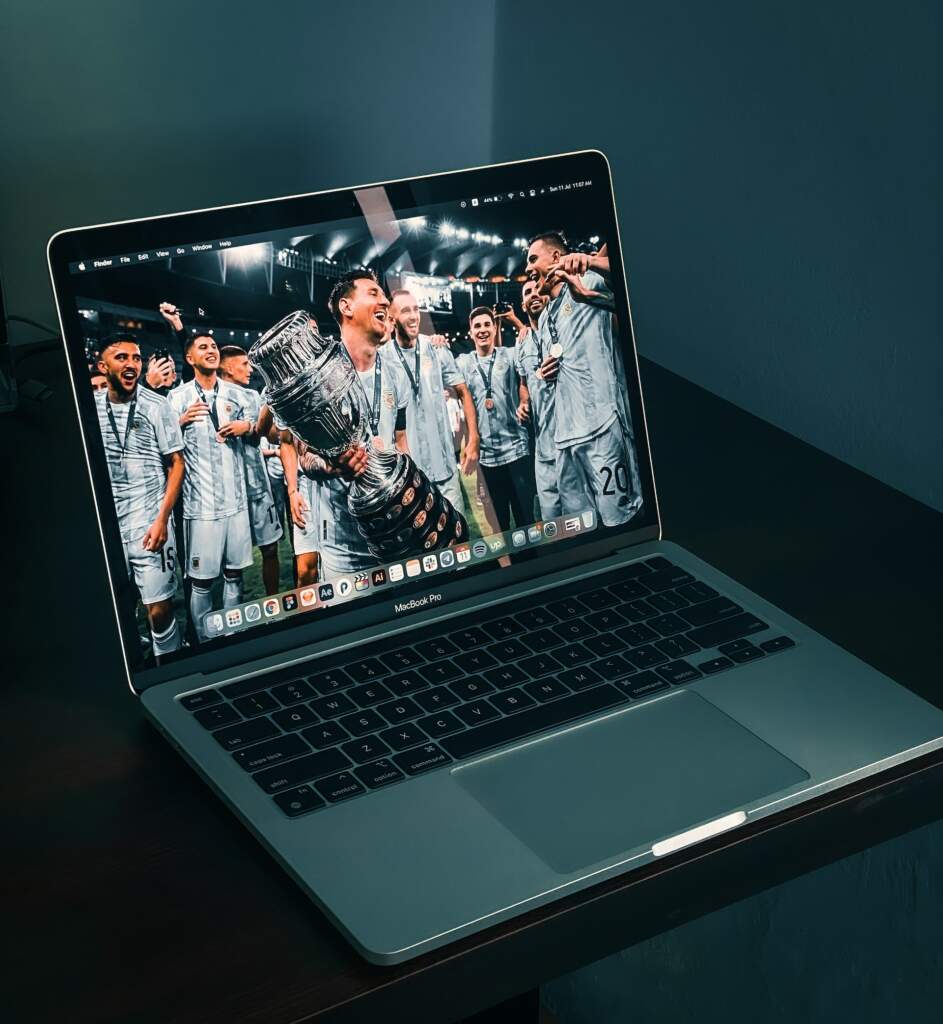 Who Will Win The World Cup?
You have to go with your head in betting and not with your heart and though I would love to say England are the choice to win the World Cup in 2022, they are not, they simply are not consistent enough to be chosen to win it this year.
When looking at the teams, the players, the fixtures and the odds you have to go for Argentina to win the Qatar 2022 World Cup, Brazil may be favourites and they should do well along with France but Argentina will now have their time to shine, Messi can certainly do them all the good in the groups and beyond not to mention the rest of their team and at 7/1 currently they are a great each way bet for the title.
That completes our free 2022 World Cup Tips and predictions, but who else can offer you advice on the winners…
Best Football Tipsters For The 2022 World Cup
Should you want some professional football tipsters advice on the 2022 world cup take a look at some of these football tipsters who excel in football betting month in and month out.
Football Acca Tips – Has a track record in World Cups and in fact, was born out of the Brazil World Cup in 2014 the service is now on Tipstrr so is even more transparent than ever and can continue tipping winners throughout the upcoming tournament.
Click here to get a FREE 1 week trial of Football Acca Tips
SVB Tips – A tipster that excels in other sports as well as football, SVB can provide you with winners for this tournament just like any other. Tipster of the year a few times now and highly profitable football picks make this a great choice.
Click here to join SVB Tips Today
Soccerrafa – Another proven profitable football tipster and we all know there are not many of them out there but this makes number three on the list found by us at tipster reviews and is perfect for the World Cup.
Click here to join Soccerrafa Today
So that completes our free 2022 world cup tips and the best tipsters to sue for the world cup tournament this year in Qatar, we hope you find it useful and we also hope that we can help you make some money from your bets.
Should you be new to all this we recommend checking out our betting guides and also the free tips that we post every day for both football and horse racing.