Golfbetsgold Review
Value For Money

Profitability

Potenital
Comments Rating
( reviews)
Summary
Golfbetsgold complete an in-depth analysis that uses different data points to identify the 'shape'
of the tournament who's suited to the course, which players are good current form and
who in the market offers the best value odds
Pros
Proven profitable for almost 2 years
Trial offer
Cons
Focuses on Golf only
Welcome to this Golfbetsgold review, this is a golf betting tipster that has a proven track record and a proven strategy to profit from golf tournaments and competitions.
If you are looking for a Golf Tipster there are not many around but Golf Bets Gold is well worth a shot, especially with my exclusive discount code…
How to join Golfbetsgold: Golfbetsgold.com
Tipster Name: Golfbetsgold
Service Headline: "Golf betting gives savvy punters one of the biggest edges in sports betting. Bookies know that the big names will attract the bulk of the money so almost have to put them at the top of the market, which means that there is almost always good value further down the lists in the 25/1 – 50/1 range if you know where to find it.
We realised that there was a gap in the market for a consistently profitable, data-driven golf betting service that is 100% open and transparent…
We launched in September 2019 and prior to that proofed tips to Racing to Profit and Cleeve Racing."
Platform: Golfbetsgold (standalone)
Service Cost: £10 a month (exclusive discount) normally £30 per month and 6 months for £149
Profitable: Yes
Tipping Style: Selective (15-20 bets per month)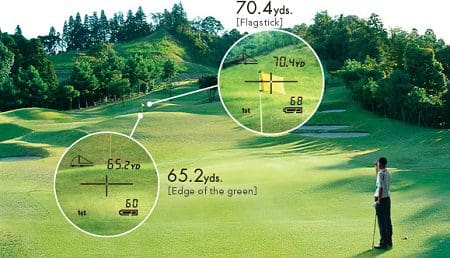 Golfbetsgold Review – How Does The Service Work
Golf bets gold is ane easy to join and even easier-to-follow golf tipster, selections are added as and when there are suitable golf competitions and tournaments to select in.
There are usually between 10-25 selections per month depending on how busy the golfing schedule is for that month.
Golfbetsgold aim is to make members at least 100 points profit per year from their selections and during their time they have picked outright winners of tournaments at up to 125/1.
They also hit it in 2 of the last 3 years with 127 points in profit in 2017, 76 points in 2018, and 123 points (to date) in 2019.
Their results over the last 3 years have been equally impressive. They have delivered followers with a profit of 328 points, over £6,500 to £20 stakes.
Golfbetsgold analyzes tons of data and doesn't just pick the same big names that all the "mug money" goes on at the bookies, you're getting a really solid service here that can often put the fun back into watching a golf tournament if your favourite golfer is not playing up to standard.
Their betting strategy for every tournament uses a low-risk approach, designed to deliver a high-yield outcome that generates consistent profit over the longer term.
Golfbetsgold usually takes one or two players from the outright markets at odds usually in the 20/1+ range and plays them each way in the (and you can usually get 7 or 8 places paid these days from bookies).
They then analyse the tournament match bets and try and pinpoint an outsider of the pair quoted that they believe should actually be the favourite, you then back him to cover our stakes in the outright market.
Membership prices are fair based on their profits so far at just £30 per month or 6 months for £149
Golfbetsgold Summary – Is It Worth Joining?
Well if you like to watcha nd bet on Golf this is a no-brainer I have not come across many Golf tipsters at all let alone one that can actually deliver a profit as this one has.
I suggest you use the exclusive discount I have secured for you (75% off your normal monthly membership for your first month).
Thanks for reading and remember if you have used this service already you can add a Golfbetsgold review below at the bottom of this page.
Your Golfbetsgold Reviews
Have you used the Golfbetsgold service before? Please create your own review and leave star ratings based upon your findings when being a member of this service. This enables other readers to make an informed decision on joining the golf tipster in question.