Bonus Bagging is actually a system that helps you use bookmakers own money against them in the form of their free bet offers and promotions when you open a new account.
The service offering this is called Profit Maximiser and it was created by Mike Cruikshank.
Bookmakers offer incentives to new customers when they open a new account this in the form usually of a free bet, a no loss bet, or another form of promotion.
Bonus Bagging takes advantage of the free money the bookmaker is giving you for joining to make you a profit and just like the newspaper article proves below it really works.
Otherwise known as matched betting, it's a proven method of making money from betting that does not look to be going away any time soon.
Click here to try profit maximiser for yourself
The profit comes from the bookies bonuses themselves and done right you can earn a nice little pot of money.
The Bonus Bagging Software
Simple and very user-friendly the bonus bagging software from Mike Cruikshank is a good tool for profiting from bookmakers very own promotions.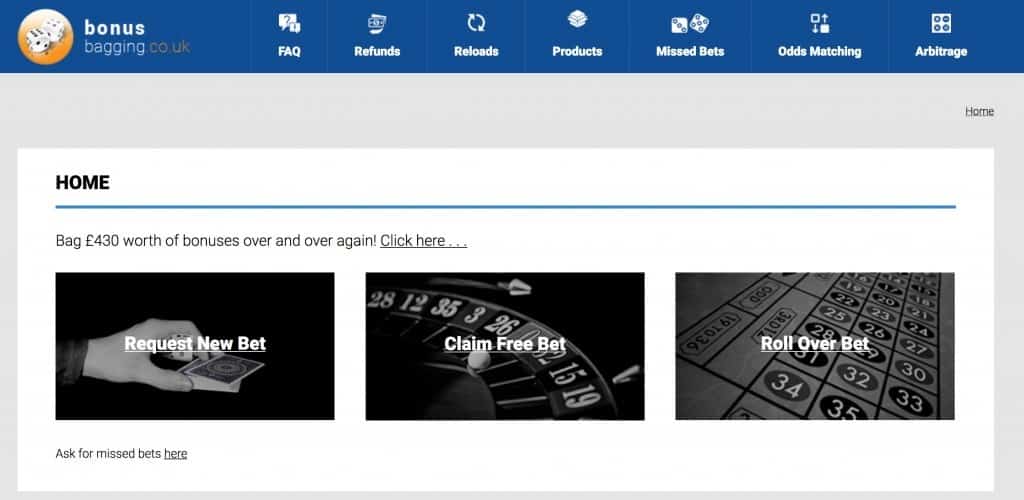 This is what you will see when you have signed up for bonus bagging here, you will then gain access to video tutorials to help you with anything you are not sure of.
When there is a new promotion or bet on offer you can use the request new bet feature to email Mike and he will email you back explaining the following.
Which bookmaker to use
How much you should stake
Which events to bet on
The type of bet you should place (e.g. horse racing or football match)
A link to the bet.
You then click on "claim free bet" and he will tell you what to bet how much to stake in order for you to make a profit no matter what happens and you can usually expect an 80% return on the free bet amount as profit.
For example, if you received a £100 free bet you can expect to get £80 of that back a profit regardless of what happens with the bets you placed.
The Rollover Bet Feature
Let's say the bookmaker has a minimum amount of bets you must place before you can withdraw winnings, use the rollover bet feature and it will instruct you how to secure a profit even if this is the case.
It may require more bets being placed but rest assured the system will secure you a profit regardless and risk-free.
Pros And Cons Of Bonus Bagging With Profit Maximiser
Well the pros are simple you will make money from nothing but the cons can be some bookmakers don't take too kindly to it and may suspend and close your accounts once you have got your money and withdrawn it, this is rare but likely in some cases as the somewhat hypocritical approach of bookmakers deeming players nonprofitable.
The whole matched betting service that bonus bagging and profit maximiser offer involve backing and laying in order to secure a profit, If you are not sure how to place lay bets you can read my lay betting guide here.
Verdict – NOT a scam, far from it, it utilises something that bookmakers never saw coming, the betting exchange, laying allows punters to use free bets to back a horse for example and a betting exchange to lay the same horse elsewhere.
Profit Maximiser helps you to do this in a simple and easy way, and it's so cheap too for just £27 you could have made that back in under an hour and an hour later be well into profit.