To enhance your sports betting chances, it's sometimes wise to find a reliable tipster who'll give you an added edge in your wagering strategies. As the demand for online betting advice grows, so does the pool of tipsters competing for attention.
With so many tipster options available to bettors, it makes sense to be discerning and choose your tipster wisely. It may help to consider the following when you select a sports betting tipster to assist you:
Track Record and Transparency

A tipster's track record is the cornerstone of their credibility. Carefully evaluate a potential tipster's past performances by reviewing their historical tips and outcomes before moving forward. If they display a verifiable and transparent track record, you'll gather insights into their accuracy, consistency, and overall success rate.
If a tipster lacks transparency by refusing to share their historical data, it may be wise to exercise caution. This may indicate a lack of reliability on their part.
Expertise and Specialization

Different tipsters will specialize in a variety of sports and markets. Weigh up your betting preferences and seek out a tipster with relevant expertise in those specific areas. These may be niche markets within football, cricket, tennis, horse racing, or other more obscure sports types.
The right tipster's in-depth knowledge and understanding of particular sports can significantly enhance the quality of their predictions and increase their value to your betting experience.
Platforms, Recommendations, and Reviews

Tipsters who write recommendations on reputable sports betting platforms legitimize their track records of success and ethical practices. If you can align your betting goals with tipsters on the best betting sites, you'll stand an increased chance of adding an edge to your wagering practices.
Accessing any available user reviews of tipsters on these platforms provides valuable insights regarding their reliability, consistency, and communication, which can help you gauge their credibility further.
Communication and Accessibility

Effective communication is a key area for tipsters to excel in. Always look for tipsters who explain the reasons for their selections clearly and concisely. Reliable tipsters will generally offer consistent communication channels, whether through social media, a website, or a dedicated betting platform.
You should gauge how responsive a tipster is to any queries they receive and whether they're constantly and concisely engaging with their followers.
Betting Philosophy and Risk Management

It's imperative that you, as a punter, can understand a sports betting tipster's betting philosophy. While some tipsters offer high-risk, high-reward strategies, others prioritize consistent, lower-risk approaches. Ideally, you should target a tipster with a philosophy that aligns with your betting goals and risk tolerance.
A good tipster will always emphasize responsible gambling practices while effectively guiding you to manage your bankroll.
Consistency and Long-Term Performance

Long-term consistency is critical to judging a tipster's reliability. Don't choose a specific tipster based solely on a few short-term successes or impressive wins. Look for tipsters with proven track records of consistent profitability over extended periods.
In the sports betting world, a sustainable track record works out more valuable than a few sporadic high returns with long periods of poor tipping in between.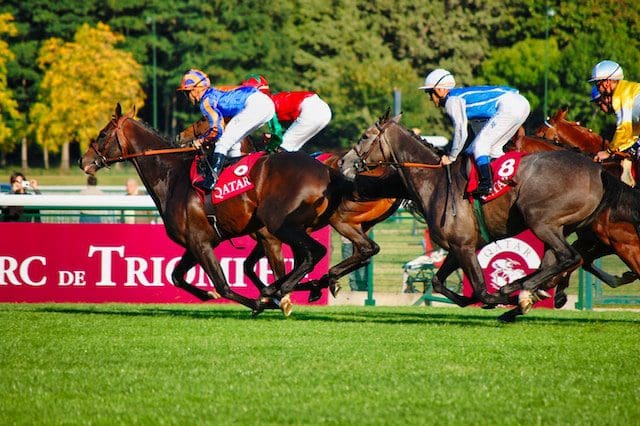 Costs and Value for Money

Some tipsters offer their services for free, but others charge a fee for their premium tips. Only you can decide whether a tipster's cost structure makes sense and provides good value for your money. For this reason, you should carefully evaluate a tipster's charges before rushing in and signing up.
It's hardly ever about whether the rates are cheaper or more expensive – focus on the quality of tips you get compared to the cost.
Trial Periods and Free Content

Many reputable tipsters offer trial periods or free content without charging for their services immediately. In this way, they allow their potential followers to assess their tipping quality before committing to a subscription. This option also promotes the confidence they have in their tips.
You can use these offers to evaluate a tipster's expertise and communication style before you need to pay. You'll also have a chance to assess whether the tipster is compatible with your betting preferences.
Final Thoughts

Decent tipsters won't promise you unrealistic returns or guarantee you profits. We all know that sports betting inherently involves risk, and no tipster can assure the success of every tip they provide. Trustworthy tipsters will do their best for you by predicting honestly and realistically while always acknowledging the unpredictability of sports betting outcomes.
Selecting the right sports betting tipster means considering all the above factors before rushing in. In that way, you'll gravitate toward a tipster that enhances your betting experience in ways that prove profitable to your endeavors.