Every betting site worth its salt is going to put horse racing promotion front and center of its platform. While football betting arguably gets the lion's share of the promo offers, a good racing bookie will have plenty on offer to titillate punters.
But all promos are not created equal, and some might even be worth avoiding if you read between the lines. Below we look at some of the most common examples, aiming to take an objective look at where you can find the value.
Money Back Specials
This is increasingly common on modern betting platforms, and it usually consists of money back as a free bet if your selection comes second behind the favourite. The popular Aussie bookmaker, Neds, often runs this promotion, giving up to $100 back in Bonus Bets if the horse runs second or third. You can read more about it in this detailed Neds review. Most bookies will have certain exclusions for this kind of promotion, but it might surprise you how comprehensive some of the coverage can be. Perhaps the only criticism we have of it is that it might dissuade you from backing the favourite if it was previously your objective opinion that the market leader would triumph.
Best Odds Guaranteed
An important promotion for many UK online bookies, as well as in shops. The idea is that you take the price at the time of placing your bet: Say, for example, it was 10/1. If your selection has a higher starting price (SP), say 12/1, you will get those odds if it wins. If the horse had an SP of 8/1, then you would still get the 10/1 – simple. This one is a complete no-brainer. If your bookie offers Best Odds Guaranteed, then you should never take the SP. Please note, however, certain races will be excluded. Moreover, usually, the bet must be placed on the day of the race.
Price Boosts
In some respects, a price boost can offer a bit of value. For instance, if you're getting a price boost of a horse at evens boosted to 2/1, it might make sense to back that selection. However, we would advise caution when offered elaborate price boots having more than one selection, particularly in ante-post markets. If it's the latter, it's worth remembering that you are locked into those prices, meaning you won't be able to benefit if the SP is higher.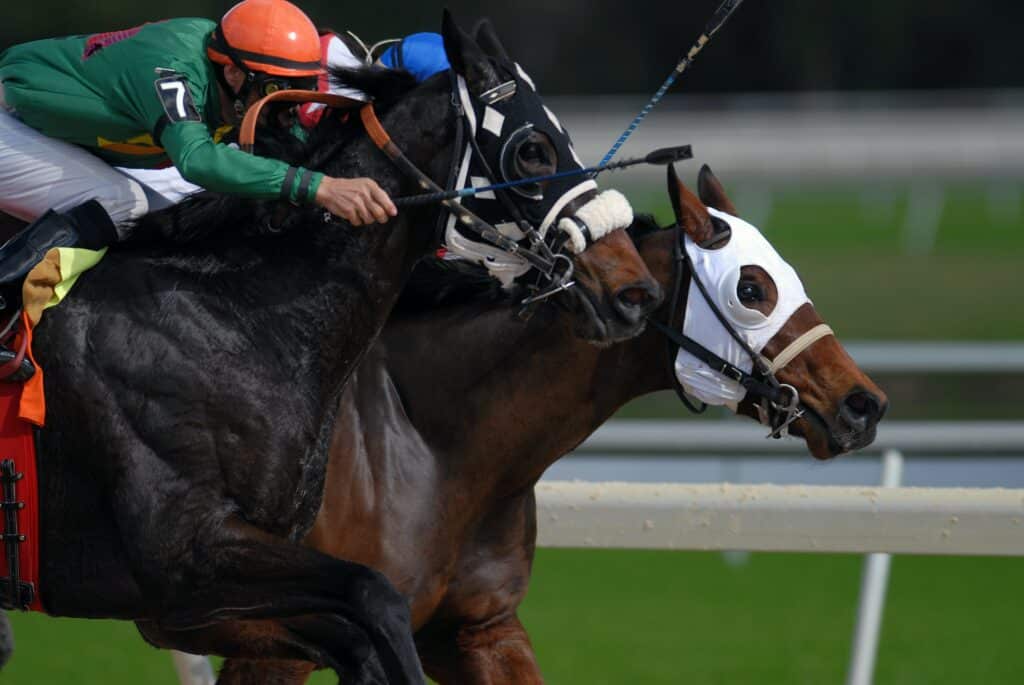 Insurance
These promos are usually reserved for accumulators (parlays), and the idea is that you will receive your money back (usually as a free bet) if one leg is unsuccessful. While this may seem like an attractive offer, you have to ask yourself whether you are being nudged to make a more elaborate bet than the usual singles or doubles you might place. Ask yourself: How many four-timers or five-times have you actually won recently? And how many times has a single leg let you down? It's worth doing the math on this one.
Extra E/W Places
Another one that feels like a no-brainer, many horse racing sites will extend the number of places on offer for an each-way bet. This can be a real boon to those bettors looking to find value beyond the favourites in a race. Typically, a bookie will give 3-4 places in a race, although it can be as low as 2 if there's half a dozen runners or less. Depending on the size of the field, bookies can extend this to 5,6, 7 or even 8 places. We have even seen some Grand National offers extended to 10 places.
NRNB
Not a promotion, technically, but something to keep in mind. NRNB (Non-Runner No Bet) refers to receiving your stake back if your selection does not line up for the race. While all races will be NRNB on the day of the race (and usually a couple of days before), it is not always the case for ante-post selections. For instance, if you were betting on the Grand National, which is run in April, in February, it's not guaranteed that you would get NRNB, meaning you would lose your bet if your selection doesn't run. Most bookies trumpet the fact that they are offering NRNB for big events, but it's always worth checking out the terms and conditions before you place a bet.