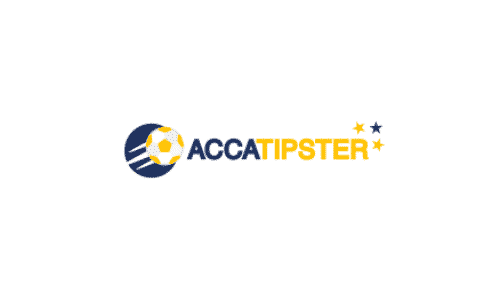 Welcome to our Acca Tipster Review, Easily Approved for May 2018. Acca Tipster is a football tipster service providing daily accumulator tips for football in the UK and worldwide. The service certainly excels in its double bets and has shown an overall profit of just over £1000 from £10 stakes since its inception in 2018.
Where To Join: Accatipster.com
Service Headline:  Accumulator Expert Reveals How to Turn £10 into £1659 or Even £100 into £16,590
Service Author: Steve Hudson
Service Cost: £14.95 a month or £79 a year (free trial available too)
Tips Sent: Via email (access anywhere)
Moneyback guarantee: Yes 60 days guaranteed money back if you're not happy
Profitable: Yes
Acca Tipster service information: Find out more about the acca tipster service here
Acca Tipster Review
The AccaTipster Review is here, this new service from Steve Hudson (creator of champion bets) has now launched and we have already had some good feedback.
It does not matter if you're a complete newbie to betting as this service is very easy to follow.
The service promises a money back guarantee for new members (60 days via Clickbank) which is certainly a big positive. They send you a selection of doubles and 5-fold accumulator bets. Sometimes they will also bet 3 and 4-fold accumulators as well. Tips are sent out to you via email so you can literally access them wherever you are.
You may ask why should you pay for acca bets and the simple answer to that is with a lot of free tipster sites and bookies chances are you are being given the wrong advice in order for you to lose and the bookmaker to gain.
There are a lot of hidden rules when it comes to backing multiples on football and it takes a lot of work to select an acca where you literally have an edge over the bookie for once..this is where AccaTipster comes in.
This is literally one of the cheapest yet successful acca tips services available currently and backed by the money back guarantee you have nothing to lose especially if you paper trade the selections for a while before parting with your betting bankroll.
It's a thumbs up from us. For just under fifteen quid a month you can get some solid acca tips
Acca Tipster service information: You can join Acca Tipster here and claim an exclusive discount on the membership price
This service comes with a 60-day money back guarantee via Clickbank (the payment processor) so you don't need to worry about being scammed as Clickbank will give your money back without quibble if that was the case.
You can view the full profit loss results here.
Your Acca Tipster Reviews
Have you used The Acca Tipster Service? Please create your own review and leave star ratings on upon your findings when being a member of this service. This enables other readers to make an informed decision on joining the tipster in question.
Acca Tipster
Average rating:
2 reviews
Mar 15, 2019
36 in a row
Profit Score Out Of 10?:
10
Member For How Long?:
4 months
After a slow start, I have now racked up a massive profit thanks to a magnificent 36 tips in a row from this football tipster. Almost god-like or like he has the book biff had off back to the future
Dec 4, 2017
Smashed it
Profit Score Out Of 10?:
8
Member For How Long?:
3 weeks
Cannot really say enough good things about this service so far I have been completely surprised at the success of the selections given.
Well worth a try to anyone who is reading this and considering it...GO FOR IT what have you got to lose? There is a refund policy for up to 60 days.