When placing an acca it's very hard to land the bet on a regular basis so I have come up with some Football Accumulator Tips for you all to help you in your quest to land that big money tonight.
We all know that some sites give out crazy accumulator tips for free but what is the best way to pick winning accas?
Follow my little guide below and you should increase your chances of winning fivefold on your acca with useful footy accumulator tips from services like acca tips.
Football Accumulator Tips
I am going to break it down for you into five easy steps on how to give yourself the most chance of success on your accumulator and you can apply this to any league or competition. I cannot guarantee to you that every acca you place now is going to land that would be crazy but you will be giving yourself a boosted chance in winning your football multiples with these 5 football accumulator tips.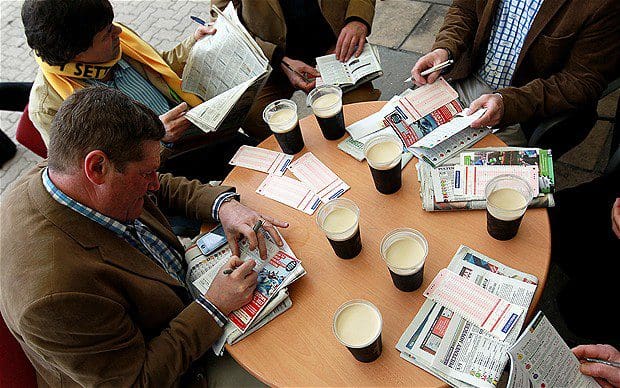 Step 1
Do not pick too many selections, too many can quite easily blow all your chance out the window from the get-go. The bookies don't give such high odds for a reason remember that the more fixtures you add the less likely you are going to win. The key is to focus on the most likely fixtures based on past meetings' current form and other factors such as potential lineups.
Always avoid matches where the odds are too short for example you may get 1/16 on Man City to win a home game. This is simply way too short and even if it does come in you will only earn a pound for every £16 that is going on to that match. Short odds are really only worth it if you are staking a lot more and I mean hundreds, not a pound or two.
Step 2
Do your homework do not pick a team to win at home if they have not won at home for a while for example. You are going to need to put form teams in an acca as they have the most chance of staying in form rather than a team bouncing back from a bad patch.
Simple things such as the venue can make a huge difference to the outcome in fact recently England played Croatia in Croatia and I really fancied an England win, however, I didn't look into the fact that crowds, were banned from Croatia matches due to them placing a swastika on the pitch a few years ago.
The match was live on TV and it was one of the worst matches I had ever seen with no crowd there was literally no urgency and no atmosphere. Some England fans managed to get onto a hill and start cheering but they were too far away to have an effect on England's lacklustre performance. Had I done my research I would never have bet on that match or put it into my acca bet.
Step 3
Adjust your stake according to the odds and the number of selections for example if you have three selections and the odds are 3/1 or greater a higher stake is advised as there is a good chance it may land. On the other hand, if you have 10 selections and the odds are 100/1 lower your stakes as the payout is high for a small stake but the chances of it coming in for you are slim.
There is no point putting £100 on a football accumulator if there are 10 teams that give a combined odds of 1000/1 you will literally have no chance of it coming in barring a miracle. Big odds should mean lower stakes and shorter odds should mean higher stakes don't get confused between the two is a fast route to the poor house.
Step 4
Choose a result that has the maximum chance of coming in and don't just go for straight wins. Everyone knows not every game is a straight win so choose other bet types like both teams to score or over 2.5 goals, again use past meetings and form to guide you on the most likely outcome.
Past encounters are a good indicator of how the two teams playing each other will turn out. Let's say Man City are travelling to Fulham and the last 10 previous meetings when they travelled there turned out in Man City winning and Man City are in form. This should tell you there is a very high chance of Man City winning and as long as the odds have value (not too short) it's well worth adding into your acca.
Step 5
Always expect one result to let you down it's the sod's law of gambling on acca bets it always seems to be that one result and it doesn't matter what team they are it's always one. Seriously you will think it's some kind of a conspiracy by the bookies as I do.
Some bookmakers will give you accumulator insurance which means if one team lets you down you will either get your stake back as a free bet or you will get your stake refunded as cash. This can really pay dividends long term and is well worth considering.
UK Football Accumulator Tips And Cashing Out Early…
Never get carried away and have patience with your bets. Often it can pay to cash out your bet early but be sure to do this in an informed way. An example you have a 5 team acca and 4 matches are in and the last match is about to play and you had staked £5. The cashout offer is £25 but if you let the bet ride you could win £5000, this is the type of bet you should maybe cash enough to get your stake back and let the rest ride.
However if the cash out is £25 and the last match is about to play and if that comes in your payout is £36 it's more than worth avoiding the risk of £25 to win just £11 extra. Listen to what your tipster recommends as some tipsters will send out an email for you to cash a bet before the last fixture.
Recommended Football Accumulator Tipsters
Obviously, if you feel that you are just plain rubbish at picking your multiples then you should consider hiring a football tipster service to give you football tips that can work for you and your bankroll. Use a tipster with a proven track record and that has a good amount of user reviews across the internet.
Below are a few acca tipsters that could help point you in the right direction and most offer free trials too.
Football Acca Tips – Offering a one week trial before you pay a penny I recommend you join on a weekend to get the most value out of that.
Acca Tipster – This one comes with a 60-day money-back guarantee so I would recommend following the tips but not betting heavily on them just in case and see how you go and if you don't like how it goes, ask for your money back.
So there you have it, Good luck in your quest for landing that massive acca or that small treble, either way, you should have increased your chances by following this betting guide or you could just keep using those crazy accumulator tips on free sites its up to you.