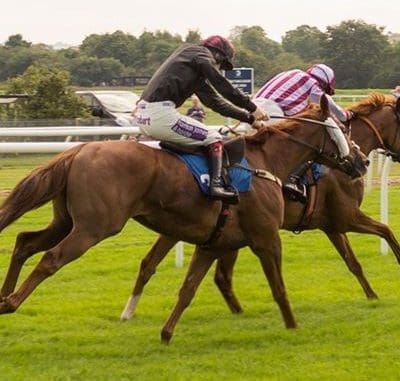 Sprint From The Front Review
A horse racing tipster service set up by an individual who takes time and care in making selections. He also tests out betting systems along with his selections and so far this service has amassed over 1000 points in profit for its members!

Tipster Name: Sprint From The Front
Platform: Tipstrr
Service Headline: "I set up this account to track a few racing "systems" and to track my own, researched selections. I have been tipping on BetRef with tips based on top speed or positive draws over the past 12-18 months, but, although profitable, the success wasn't what I was hoping for, and I want to get back to good old-fashioned research and hard work to make my selections (it's much more rewarding)."
Service Cost: £10/week or £19/month or £45 for 3 months
Where To Join : Click Here
Sprint From The Front Review
Sprint from the front came up on the radar late July 2017 and well into September 2017 delivering over 750 points of profit in August 2017 alone it was clear this service was a little bit special.
ALL SELECTIONS;
His own selections, fully researched, no outside influence
Selective; Average 2-3 tips per day
Write-Ups/Reasoning when he hs the time (he is said to be usually working full-time, so it's not always possible)
Sent between 5-7 PM the night before (unless busy, maybe later)
Seems like this service is run by a genuine 9-5 guy but he obviously has some skills when it comes to his selections and what systems he is mixing them up with we do not know but it's certainly paying to be a part of it.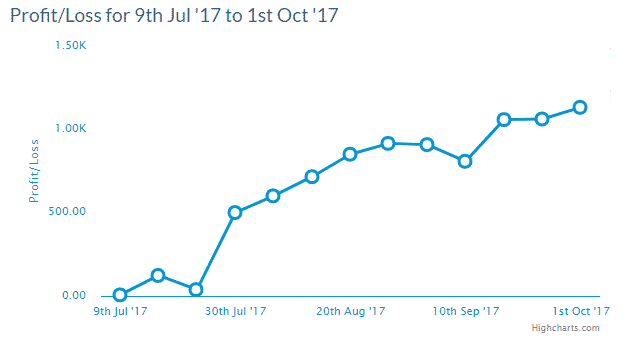 As you can see by the profit loss graph above the service has dominated since July 2017 rising from0 to 500 points profit and then within a month it had almost doubled that to 1000 points of profit.
A steady upward curve is what you need and little blips can be expected as with any tipster service. This one well worth a look. Read more tipster reviews.
Your Thoughts?
Have you used the Sprint From The Front before? Please create your own review and leave star ratings based upon your findings when being a member of this service. This enables other readers to make an informed decision on joining the tipster in question.
Sprint From The Front
Average rating:
2 reviews
May 16, 2018
Top Man
Profit Score Out Of 10?:
10
Member For How Long?:
3 months
Spot on this one!
Dec 5, 2017
Guy Knows His Stuff
Profit Score Out Of 10?:
7
Member For How Long?:
3 months
He knows his stuff so he does and he has given me a fair few winners now, would certainly recommend him.