I AM Football Pro Football Tipster
Value For Money

Profitability

Potential
Comments Rating
( reviews)
Summary
I AM Football is a football tipster on the Tipsters Empire tipping network and has proved to be a highly profitable football tips provider over the last year. Looks set to become a well-established service on an already trusted platform.
Pros
28-day trial option
Quality selections
Profitable
Cons
Too selective for some
Welcome to this I AM Football Review a new service I am on the Tipsters Empire network that I am thrilled to take a closer look at.
Tipsters Empire has dominated over the last few years when it comes to quality tipster services for Horse Racing, Greyhounds and Football now they have launched yet another profitable football tipster to their ever-successful portfolio.
You can visit Tipsters Empire here but this tipster is no longer available
Service Name: I AM Football
What The Tipster Says: "IAM Football went through the trial well, picking out some fantastic bets and prices that didn't seem possible – but he spotted something the bookies didn't. That's why he's a success – capitalizing on the value."
Service Cost: £2.99 for a 28-day trial / £34.99 per month and cheaper the longer membership length you choose.
Where To Join: I AM Footballs Page On Tipsters Empire
Platform: Tipsters Empire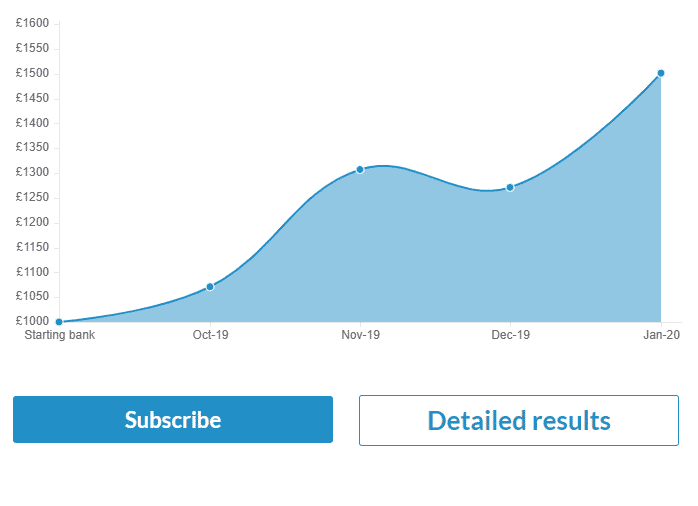 I AM Football Review
Tipsters Empire always put any new service through a long proofing period as I mentioned earlier, but for a Football tipster to come through a 5 month proofing period with flying colors says all you need to know really.
IAM Football makes the most out of value and gives good quality reasoning and write-ups for each of his selections.
When are selections sent out?
They were usually mailed out the day before giving plenty of time for me to get the bets on as advised.
Accessing the selections from IAM Football
I had no issues with this as Tipsters Empire send a text message with the tips attached for all of their services. From the text message a link is attached to the log-in area, where you log in to your account to read the write-up on why each selection has been made.
You obviously don't have to log in every time, if you are not interested in the write-ups then you can just see the selection in the text message and go place your bets.
What Betting Bank Would I Recommend
150 points are the recommended start for your betting bank from Tipsters Empire. If you use £5 per point this would mean a £750 betting bank, £10 per point would be a £1,500 betting bank, and so on.
I would say this is pretty much spot-on as it enables you to cover any losing streaks that will inevitably occur at some point.
Membership Payments
Something you may find very refreshing about Tipsters Empire services is the membership payments. You are not set to be automatically taken each month on a subscription basis like other tipsters.
Instead, you will always receive a reminder two days before your subscription ends, and the day that it ends, via your chosen email address.
My Overall Thoughts On IAM Football
I do like everything about Tipsters Empire it's very professionally run it has quality tipsters and most of all they are delivering on their promises.
IAM Football is no different and looks like it will become one of their best Football services I will be adding this to my portfolio as well as adding it to the most profitable tipsters I have reviewed so far.
My Advice is > You can visit Tipsters Empire here but this tipster is no longer available
Your I AM Football Reviews
Have you tried The IAM Football tipster service from Tipsters Empire before or are you a current member in general? Please leave your own review for this tipster and the tipping platform itself for others to read.
Find more of the best horse racing tipsters in the profitable tipster's section of this website.
Thanks for reading this I AM Football review please share it with your friends on social media using the buttons provided.