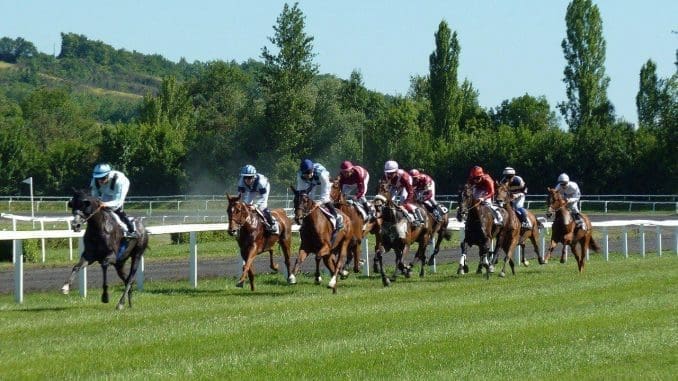 Horse racing is the United Kingdom's second biggest spectator sport and has been practised since Roman times and generates over 3 billion pounds every year. It has hundreds and hundreds of events every year, but some are far bigger than others, and in this list, we will explore some of horse racing's biggest events.
Cheltenham Festival
The Cheltenham Festival began in 1860 and has been going ever since, changing name and location a few times in its history. Usually taking place over Saint Patrick's Day, it is particularly popular with Irish horse racing fans, and it has the second most prize money in all the country's races.
It features the Cheltenham Gold Cup, the Champion Hurdle, the Queen Mother Champion Chase, and the Stayers' Hurdle, which are all Grade 1 races, meaning that they are some of the most prestigious races there are in all of the calendar.
Being one of the most notable festivals of the year, a lot of betting takes place on these races, and in recent years this figure has always been in the hundreds of millions of pounds.
Betting companies very often offer particularly good offers for these festivals, and Cheltenham is no different. In 2020 for example, a few companies gave their customers free bet offers to place on the racing, totally exempt from wagering requirements, and the lucky customers could have a flutter for free.
Cheltenham is famous for the Cheltenham roar, which is the shout that goes up from the crowd as the first race begins. It is famous for a reason and is often deafening.
Grand National
The Grand National is a handicap steeplechase race held in Aintree, near Liverpool, every year since 1839. In 2017, the prize money was worth one million pounds, making it the most valuable race in the United Kingdom.
Over four miles long, it is a race that attracts national attention even from non-horse racing fans. Simply the name Grand National explains its importance, and it has become a part of British culture outside of horse racing.
Its fences are much larger than you would see in other races of its type which adds to its excitement and its hype. A lot of betting is done on this race, both in person and online, with companies often offering ridiculously good value deals, such as risk-free cash-back bets of up to twenty pounds.
The 2020 version was unfortunately cancelled due to the global pandemic, although it was replaced by a virtual event. This can obviously not replicate the real event, with the crowd dressed in their fanciest clothes and making a lot of noise, with the weather conditions, but it still attracted a considerable number of bets.
Royal Ascot
This horse racing event transcends the sport displayed. Taking place at Ascot, since June 1911, a week of races has been attended by the Royal Family. The Royal Procession takes place every day, and since she has been in power, Queen Elizabeth II arrives in a horse drawn carriage.
Due to this, it becomes a very mediatised affair, with various celebrities going every year, and their outfits are often highlighted in the tabloids. The racing is still very much emphasised, with many races taking place over the week, including Grade 1 races.
Over 300,000 spectators visit Ascot for the week, so a lot of money is wagered at the actual race courses, but the offers are also very common for this week, therefore online betting also generates a lot of volume in terms of money wagered.