Freetrade Review
Value For Money

Features

Ease Of Use
Comments Rating
( reviews)
Summary
Invest in stocks and ETFs commission-free. Instant online stock trading. Awarded best online trading app 2 years in a row. Buy partial shares and buy and sell in an instant with their easy to use mobile app.
Pros
Free to use
Premium also has extra benefits
Easy to use interface
Cheaper than most other trading apps
Cons
Not all shares available
No research tools
Welcome to this Freetrade Review, Freetrade launched back in 2018 with the sole aim of bringing investing to the masses and making it nice and simple too. Normally I focus on horse racing investments and tipsters but I thought many of you would like to get into some investment reviews too.
I personally started using Freetrade back in 2020 when we first went into lockdown in the UK and since then I have come to realise just how good it is that you can buy and sell shares and stocks commission free but not only that you can buy partial shares too.
How Does Freetrade Work?
Freetrade is a free investment app available on either the Apple App Store or the Google Play Store that enables you to buy Stocks, Shares, Gold, ETFs, REITs, and more.
With their stocks and shares ISA you can invest up to £20,000 every year without paying tax on dividends or capital gains tax on any profits.
There are no fees for trades, no fee on your share dealing account and you don't have to buy full shares either, yes you can buy fractional shares.
Also on FX its Spot rate + 0.45% which is one of the cheapest available.
You can use the app to instantly buy shares in many popular online companies including Amazon, Tesla, and Apple.
You are able to use Google pay or bank transfer to add money into your account to start trading and you can literally have bought your first share within five minutes.
Dividends are paid into your Freetrade account too so you won't be missing out on anything that other companies offer you at a fee.
How Much Does Free Trade Cost?
Well as I have mentioned if you have a free account it's basically free, you will only pay a fee for the premium account but there is no obligation to upgrade at all.
Here is a list of costs on Freetrade
| | |
| --- | --- |
| Feature | Freetrade Cost |
| Basic Trades | FREE |
| Basic Account | FREE |
| ISA (Plus Account) | FREE |
| ISA (basic Account) | £3/Month (Don't have to have one) |
| Freetrade Plus | £9.99/Month if you upgrade |
| SIPP | £9.99/month if you want one |
| Same Day Bank Transfer | £5 (if you are impatient otherwise free) |
| Standard Bank Transfer | FREE |
| FX RATE (Forex) | Spot Rate Plus 0.45% |
Freetrade's basic account is completely free unless you want an ISA so you don't pay any tax on dividends or Capital Gains that will cost you £3/month so it's only worth having if you are thinking of investing an amount of money where the benefit will outweigh the cost.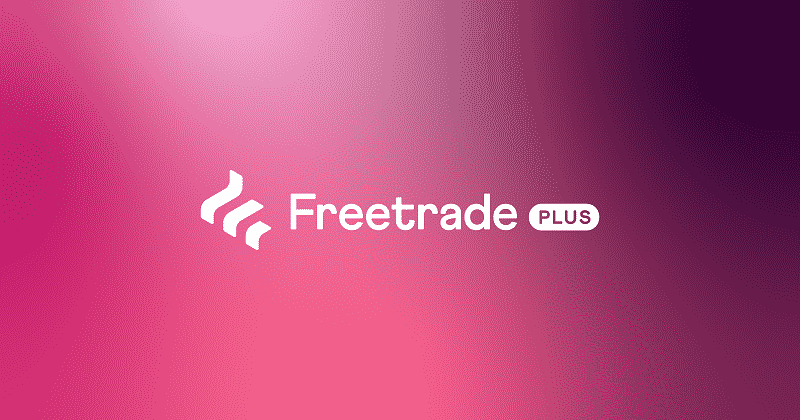 Freetrade Plus
The upgraded version will cost you £9.99/month and will give you access to more shares as well as extra features for more advanced traders such as stop-loss alerts.
If you are thinking of the ISA you can knock £3/month of the overall cost as it would cost £3/month on the free account.
Freetrade Plus also pays you interest on any untraded cash in your account at a rate of 3% paid monthly.
Freetrade Review – The Main Features
Invest for free forever! – Commission-free, unlimited instant trades.
Fractional shares – Own a piece of even the most expensive US shares. Invest from only £2.
FSCS protected – Your funds are protected by the FSCS scheme up to £85,000.
More than 600 UK, US stocks and ETFs – Inves tin some of the world's largest companies such as Amazon, Google, Facebook, and Tesla.
FCA authorised -. Authorised and regulated by the Financial Conduct Authority.
Award-winning app – Easy for beginners and more advanced users.
Fast friendly customer service – If you encounter a problem rest assured Freetrade staff are quick and efficient and sorting it for you.
Shareholder perks – Some companies offer perks if you hold a certain amount of shares (make sure you do your own research on this).
Invest from as little as £1
How To Set Up Your Freetrade Account In 5 Minutes
Very similar to registering for any other service online, once you have downloaded the Freetrade App…Click here to download the Freetrade app (you will get a free share if you use my link and I will too).
Install the app
Open the app
Enter your email address (it will then send a verification code)
Open your email to get the code and enter the code requested into the Freetrade app
Enter your details Name, Address, National Insurance number, etc
Confirm registration
You're Done!
Once you have registered you can add funds either via bank transfer or Google Pay/Apple Pay by going to the Account (bottom right) and clicking the blue Top Up button.
Once your funds hit your account you are now able to buy your first share, simply hit the discover button and search for a company you like and want to invest in, you can also choose to invest in REITS and ETFs if you know what they are.
Is Your Money Safe With Freetrade?
The quick answer is yes is backed by the FCA (Financial conduct authority) so Freetrade must abide by their rules and regulations when it comes to your money.
Up to £85,000 is covered by the Financial Services Compensation Scheme if Freetrade were to go bust for some strange reason.
Basically, your money is just as safe in your Freetrade account as it is in your bank.
How Do Freetrade make their money then?
Well, a Freetrade account is free but if you want the ISA they make £3/month of every customer that has one, they make money of same-day bank transfers (free if you don't choose this option) and also they make their money off the £9.99/month premium Freetrade Plus account.
Pros And Cons Of Freetrade
It wouldn't be fair to give you all the pros without the cons so I have produced a table to reflect the best and worst points of the Freetrade service.
Freetrade Pros
Invest for free and with as little as £1
Get a free share worth between £3-£200 picked at random when you join Freetrade with my link > Click here to use my link to get Freetrade
Plenty of stocks shares ETFs and more to choose from
User Friendly – The app is a joy to sue to be honest
Freetrade's community is a very useful tool for learning more.
Freetrade Cons
Lack of tools for researching about the companies shares listed (you can sue external sites for this, however).
Risk – With any form of investment there are risks, please make sure that you do your own research and only invest money that you can afford to lose.
What Do Customers Say About Freetrade?
With a current rating of 4 stars on Trustpilot from over 835 reviews and the only bad reviews seeming to be with the Gamestop and wallstreetbets trading debacle when buying was limited (not just by Freetrade).
Safe to say it's a very good share dealing tool and it's free with a ton of features.
Freetrade Review Summary
Freetrade is a no brainer if you want to start investing for your own future and don't want the hefty costs of up to £12 per share deal other sites charge.
So many features and completely free, what's more, if you sign up with my link below you will get a free share and I will too, I would really appreciate it and I am sure you will as it could be a free share worth between £3 and £200, see it as thanks for helping you pick Freetrade with my Freetrade review post.
Click here to download the Freetrade app and start investing today
Remember your capital is at risk when investing in shares, stocks, ETFs, REITs, and other investment products, only invest what you are comfortable with losing.
Thanks for reading my Freetrade review, I hope you found it useful and good luck with your investing and I hope you get a good free share!