Welcome to our Don's Daily Tips Review
Dons daily tips offer selections for horse racing on a daily basis, not sure how successful it is these days but worth a look.
Service Name: Don's Daily Tips
Sport: Horse Racing
Platform: Clickbank
Created By: Don Johnson "The Don"
Headline: "Winning Horse Racing Tips From The Don Himself!"
Service Cost: £12 for one month and £67 a year
Money Back: Yes 60-day guarantee
Where To Join: Dons Website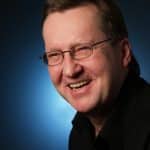 Don's Daily Tips Review
Created by Don Johnson (pictured) this horse racing tips service is apparently from a professional horse racing gambler who has been following horses for years.
He states that he aims to get two or three winners per day and that he is up at the crack of dawn studying the form and Trainer Jockey combinations. The old chestnut that there is 500 spaces available is also quoted on the website and that the service will only be open for about 8 days. this always rings alarm bells for me.
His cheeky little face could be trustworthy however there is a lot of the usual caution elements in the sales page especially this part
It does state at the bottom of the website that this is a made-up persona (as the name and picture make out I guess).
"Now I am not saying I am the best – far from it. There are plenty of good tipsters out there, many I personally follow myself, and they are partly responsible for a large increase in my betting bank each month.
But follow me and your strike rate and the number of winners will increase, I promise you. If you are not happy with the tips I provide I offer a full money back refund with no questions asked. "
I will be very interested to try and get a peek at this service and hopefully get some feedback from you guys on this tipster below. There is also very little results and proof offered on his claims again which makes me want to warn you all on this one proceed with caution guys.
Take some caution when joining this now closed apparently tipster service.
Your Dons Daily Tips Reviews
Have you used Don's Daily Tips recently? What where your thoughts on the service please create your own review below and leave a star rating for this service so other users can make an informed choice on whether to join or not.
Dons Daily Tips Review
£20
Value For Money

Profitability

Potenital
Comments Rating
( reviews)