Online betting has transformed tremendously over the last decade or so, with the shift to the internet itself being one that considerably changed the industry. Due to its accessibility and the strict rules laid down by the Gambling Commission, betting has been able to flourish as an incredibly competitive scene, with all platforms vying for a piece of the avid audience.
The UK gambling industry is worth over £14 billion annually, with sports betting being the primary driver. It's easy to see why this is the case, with Premier League games averaging 1.9 million viewers on Sky Sports in the UK – let alone how many people watch with friends or at a pub. So, with a great deal of interest and several websites seeking to stand out, a very favourable setting of bonuses has risen to the fore.
While perhaps not overly user-friendly when they initially came into use, betting bonuses have improved significantly through necessity, spurring further growth and interest. However, such a bustling scene of different offers can make it difficult to identify what the best type of bonus is for each bettor.
Here, we're going through each type, as well as the most popular bookies, the offers that they have, and the payment methods accepted at each.
The different bonuses offered to bettors
Bonus offers are now commonplace among online betting platforms, being one of the more immediate battlegrounds on which the sites compete for your attention.
For betting, the 'bet and get' offer has become the most popular. It's a very simple process: as a new customer, sign-up and deposit a set amount, bet that amount, and then, regardless of the outcome, you'll get bonus funds to the stated value of the offer. For example, a 'Bet £10, Get £20' offer can be claimed by depositing and betting £10 in one bet, after which, you'll get £20 as one, two, or possibly four separate free bets.
Another of a more throwback nature is the matched deposit offer. More commonly seen in casino gaming, some betting platforms require you to make the first deposit of a minimum amount to then get a bonus amount that's a percentage of that initial deposit. These usually come in the form of a 100 per cent match, turning a £10 deposit into £10 in real funds and £10 in bonus funds. Others work similarly but unlock a sum of bonus funds once you've bet a set amount on odds of a certain amount or higher.
Bonus bets are offered as a way of appealing to potential customers. They are presented as a form of free money, but not all of them are truly free. Wagering requirements are now much more common knowledge, but in the past, they were hidden terms and conditions that kept winnings locked away. Any amount of wagering requirements mean that you have to playthrough winnings a certain number of times for the funds to become real money that can be withdrawn.
With wagering requirements becoming common knowledge, some platforms decided to ditch them, allowing them to stand out from the crowd as an operator that treats customers well. Genuine free bets at UK bookies do exist, predominantly coming in the form of 'bet and get' bonuses. However, regardless of the bonus, the bonus amount is never included in your winnings – which it usually would with real money bets.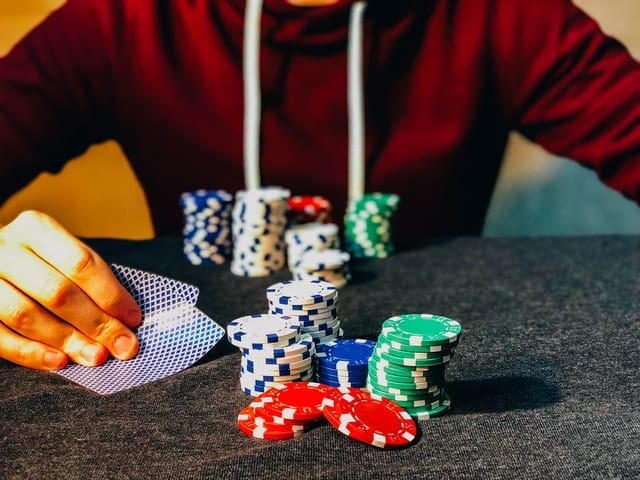 Bonuses proving to help the popularity of leading sites
For anyone looking to bet on sports, one of the most important elements is the markets offered across the sports. Some want deep football markets to back niche outcomes of any given Premier League match. Others want to flex their knowledge of fringe sports, such as the fast-growing form of tennis, Padel. Next in line are elements such as the quality of customer support, in-play betting, and usability.
Under the watchful eye of the regulator, the Gambling Commission, all sites that offer odds in the UK have to have one of their licenses and need to adhere to very strict rules. As such, the most popular sites are the ones that have met these criteria, appeal to players as the best site for odds and markets, and also compete well on the bonuses front. Right now, two of the top three offer bonuses that don't come tied to wagering requirements.
As shown by the list of the best UK bookmakers, the leading platform has a five-star rating, offers partial cash-out and enhanced odds, and a 'bet and get' bonus not tied to wagering requirements. Here, you bet £10 and get £30 for betting, with the terms and conditions saying that the minimum odds have to be 1/2 and that the free bets have to be used within a week. In third place, the Bet £10, Get £20 has the same lack of playthrough but minimum odds of evens. Even the second-top bookie only has a 1x wagering requirement.
Of course, even if you like the markets, have found a top-class bonus, and have the advice of a trusted tipster, you'll want to use your preferred payment method to make deposits and withdrawals. Like much of the world, UK bettors have security and privacy at the forefront of their minds, which is why eWallet service PayPal has become so popular. Used even more than credit or debit cards, it's preferred by nearly half of all online consumers. The top sites have recognised this, being quick to integrate PayPal and other similar protected payment methods.
Bonuses are now a core feature of the online betting experience, and while the sum available is the most attractive part, it's the terms and conditions that make or break an offer. These help to propel a betting platform to becoming popular, but other aspects behind the bonus are what keep them atop the rankings.