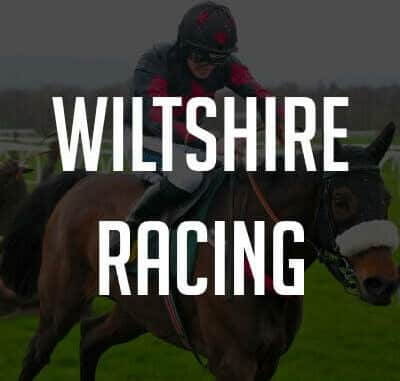 Welcome to the Wiltshire Racing Review page, This is a new horse racing tipster service from the highly successful Tipsters Empire platform.
Launched late in 2020 after a successful proofing with the platform Wiltshire Racing has gone on to offer some very impressive results from his selections.
Tipster Name: Wiltshire Racing
Platform: Website/Email
Service Headline: "Professional Horse Racing Tipster"
Service Cost: £2.99 trial for 28 days / other membership details on site
Where To Join: Wiltshire Racing Official Website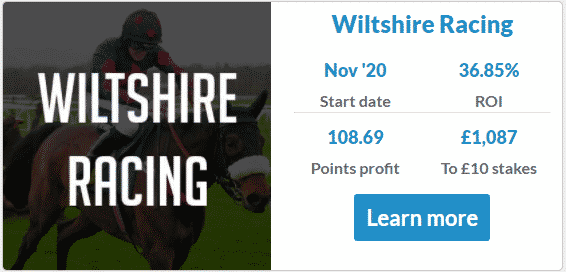 Wiltshire Racing Review – Worth Joining?
Wiltshire Racing is certainly worth trying for the 28 days at least while it only costs £2.99, with an ROI above 36% at the time of writing this service could well be one for the future too.
With all selections from the Tipsters Empire platform, there is an in-depth knowledgable write-up on why the tipster has chosen the horse and why they think it has a chance of winning.
Selections are generally sent out each morning between 8 and half 8 this gives you enough time to get the best odds on each tip and you won't be rushing about last minute.
Consistency is a big part of most tipsters on the Tipsters Empire network, many of their tipsters offer consistent and reliable results and good ROI, and Wiltshire Racing is another that follows the suit of their other services such as MJ Racing and All Weather Master.

As you can see £223 a month in profit for a service that only costs £34.99 a month to be a member is a very good profit each month even after fees are taken out, building a bankroll is a lot easier with the likes of Tipsters Empire's horse racing tipsters and its certainly worth taking up their full portfolio option to save money overall.
Betting Bank Requirements
150 points is the recommended start for your betting bank. If you use £5 per point – £750 betting bank, £10 per point – £1,500 betting bank and so on.
Once your betting bank increases by 50 points you increase your bet by 50%. £5 becomes £7.50, £10 becomes £15, and so on.
Once you are a paying member you will have access to his full staking plan which is explained in detail.
Recurring Payments?
All Wiltshire Racing full-time payments are recurring but a 28-day trial is not recurring. Recurring payments are easy to cancel via your account, Paypal, or by emailing us at info@tipstersempire.co.uk
Accessing Selections
Wiltshire Racing send a text message with the tips attached. From the text message a link is attached to your log in area, where you enter your own unique log in to read the write up on why each selection has been made.
You don't have to log in each day though the tips are in the message, if you want to read the write up you can log in to your member's area.
A message from the tipster
I was lucky enough to live close to Haydock Park as a youngster in the late seventies and I saw the likes of Night Nurse and Silver Buck in their prime and have been hooked on the sport ever since.
I subsequently moved to the South West and have combined a career in IT with a successful sideline in punting and horse racing journalism. I worked as a freelance writer/analyst for some big companies within the Horse Racing industry, providing race previews and tipping services.
I stepped back from the journalism side a number of years ago due to time pressure but continued to make decent profits from betting and was delighted to get the opportunity to do an extended trial for Tipsters Empire.
I think that their ethical and transparent approach is a breath of fresh air in an industry which is still frequented by some so-called tipsters making unsubstantiated claims about their capabilities.
In punting terms I specialise in handicap chases and to a lesser extent all aged middle distance flat turf handicaps.
To me having a view on how the race is likely to be run and the effect of the prevailing conditions, course type and trainer's mode of operation is as important as a strict assessment of the relative merits of recent form, which is where most of the media analysis is usually focused.
I am often looking to play in races where I think one or two horses at the head of the market have been priced up too short in early prices and can be opposed, which is reflected in my average winning price using BOG being in excess of 6/1. For me it's often easier to find a profitable edge into lower grade and lower profile races rather than for the big Saturday handicaps where the level of exposure is so much more intense and the market has been picked over for several days before the race.
I admire tipsters who can cover the whole gambit of 2yo turf races, All-Weather handicaps and novice hurdles etc but I find that I need to be highly selective and patient to succeed. Usually 8-12 selections would be an average number of tips per week.
It's all about being able to unearth an angle into a race that isn't fully factored into the price available and that's what I am committed to delivering on behalf of my subscribers.
Wiltshire Racing Summary
This horse racing tipster is as with all services from Tipsters Empire worth trying for the £2.99 28 day trial offer, if you don't like the service or the results are not what you expect that's it you won't be charged anything else after the trial ends.
The ROI has been impressive and the selections are of a high standard with good quality write-ups and consistent timing, overall profitability is very good to so it ticks all the boxes for me, and its certainly worth a go.
Click Here to try Wiltshire Racing on a 28 day trial for £2.99
Thanks for reading my Wiltshire Racing Review, now if you have used this service or a current member its time to add your own review below.
Your Wiltshire Racing Review
Have you used the Wiltshire Racing tips before? Please create your own review for this Tipsters Empire service and leave star ratings based upon your findings when being a member of this service. This enables other readers to make an informed decision on joining the tipster in question.
Wiltshire Racing Review
Summary
Wiltshire Racing is a horse racing tipster offered by the profitable Tipsters Empire tipping network. Launched in late 2020 it has shown remarkable potential as well as profitable horse racing selections with a high degree of consistency.
Value For Money

Profitability

Potenital
Pros
28-day trial option
Tipsters Empire
Consistent and profitable
Cons
Early days for this one so far
Comments Rating
( reviews)