Welcome to Septembers Best Tipsters For Football And Horse Racing 2019.
this is Tipsters of the month awards for September 2019.
Each month I will award 3 services for Football and Horse Racing Gold Silver or Bronze for their performance through the month.
The main things I take into consideration when awarding the medals for a tipster each month are…
Previous performance month by month
Overall profit for the month
Potential to continue profiting into the next month and onwards
Reliability
I want to ensure that I only award the most successful horse racing tipsters and the most profitable football tipsters each month for you to join.
Starting off with Horse Racing lets see who has been awarded the gold award this month for their tipping performance and profitability.
Horse Racing Tipsters Of The Month Awards – September 2019
Tipster For Horse Racing GOLD AWARD Goes to Tipstar
Tipstar delivered £409.61 in profit for September on the horses and has continued to catch the eye this year with the overall profit for Tipstar breaking then £1100 barrier thanks to last month.
Very much worth joining especially while its in such a hot streak.
SILVER AWARD hor Horse Racing tipsters goes to Longshooter
Longshooter provides a lot of selections each day so for it to reach a profit of over £230 in September was a very good achievement. This service suits those of you with itchy fingers that like to watch a lot of racing and place more bets whilst still delivering profit.
And last but not least the BRONZE award for horse racing tipsters goes to Each Way Value Tips.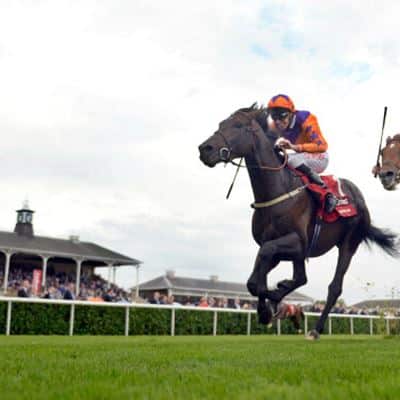 September was yet another profitable month for this horse racing tipster making it 19 from 26 months in profit which is superb.
A small profit of just over £30 for the month but profit none the less and when this service profits almost every month it's easy to award it third place this month.
That rounds up the best tipsters for horse racing in September now let's move on to the Football tipsters.
Football Tipsters Of The Month Awards – September 2019
A busy month for Football tipsters so there are some services weighing in with some serious profit this time.
Tipster For Football GOLD AWARD Goes to The EYE
The EYE absolutely smashed it in September delivering over £1300 in profit in its first month which is huge!
This month has also started well and this could very well be one to keep… your EYE on haha.
Football Tipster SILVER AWARD goes to SVB tips
Don't be fooled by the image this is a multi-sports tipster who does just as good at Football as he does on the horses delivering over £250 to £10 stakes in September on the footy.
Averages over £400 a month in profit and looks set to become very popular going forward.
Finally, THE BRONZE award for football tipsters in September goes to Mr Tipper Gold
Mr Tipper Gold smashed it as well in September with over £500 in profit returned in this month alone making it £800 in profit in the last 6 months from this football tipster.
A little more volatile than other tipsters for football but it has done well recently and is worth watching.
That rounds up September for Football and Horse Racing's best services. I recommend you take the trials of each of these services going forward this year and you should end up with a good haul.
That was Septembers Best Tipsters For Football And Horse Racing but stay tuned next month for Octobers.