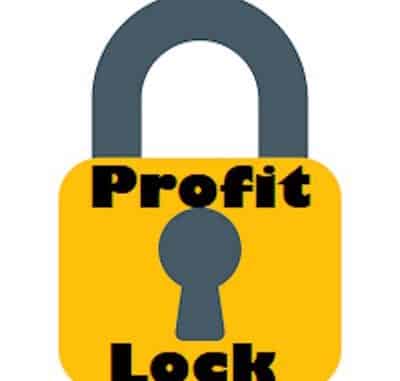 Profit Lock Review
Value For Money

Profitability

Potenital
Comments Rating
( reviews)
Summary
Profit Lock is an interesting service that aims to deliver the same amount of profit each month and stops when the target is reached. Certainly has some potential early on too, only time will tell with this one.
Pros
Interesting tipping style
Cons
Aggressive tipping potential
Welcome to this Profit Lock review, this is a football tipster service that has a unique approach to how it delivers for its members.
Aiming to deliver £40 or points in profit each month for its members, based on £10 bets its easy to adjust your stake to suit your bank roll or even just follow along to the bets pound for pound.
UPDATE : October 2020 – Profit Lock no longer is running this service after a very bad month.
Service Name: Profit Lock
Service Headline: "When we reach our target profit of £40 we stop tipping for the month, sometimes this may happen in the first week other times it may take longer and a more aggressive approach but I intend to hit the target as quickly as possible each month with as few selections as possible.
This means less risk to your betting bank overall and less time taken to make a profit from football betting.
If you're serious about profits and not all about the fun, you need to try my service."
Service Cost: £1 for 28 days trial option, £19 a month and cheaper the longer membership length you choose
Where To Join: Tipstrr page click here
Platform: Tipstrr
Why Profit Lock Football Tips Has Potential
There are very few football tipsters out there that can last the test of time but a profit lock is a unique approach I have not seen anywhere else.
Many tipsters focus on getting tons of profit and can often get greedy tipping far too much and in the end costing their members a bankroll or two.
This service can get aggressive tips-wise when its behind but often it has not even got behind far enough to get worried and has often reached its profit lock target for the month in the first two weeks.
Certainly one to take the trial option for and try it out for yourself for a month, I personally based each £10 bet advised to a £20 stake securing profit in the first two months of membership.
UPDATE : October 2020 – Profit Lock no longer is running this service after a very bad month.
If and when you join please report your findings below in your own review of this football tipster.
Your Profit Lock Review
Have you used Profit Lock recently? What where your thoughts on the service please create your own review below and leave a star rating for this service. By doing so other users can make an informed choice on whether to join or not. Read more of our football tipster reviews.