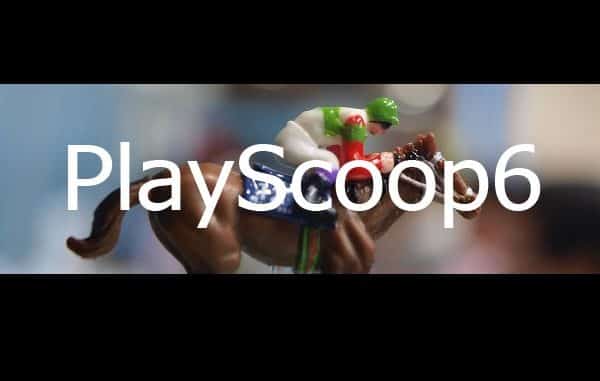 Welcome to our PlayScoop6 Review. The PlayScoop6 service is a unique service that began back in 2016.
It is unique because it's not a tipping service. It is a syndicate style Scoop6 Club which makes weekly entries into the Totesport Scoop6 jackpot bet.
The Club is run by David Leslie who started the Club after being part of a won a huge jackpot of £3.2 million!
David's Club has racked up total jackpot winnings of just under £350,000 since March 2019 and has won the Scoop6 twice, including at the Cheltenham festival at odds of 26.3 million to 1.
PlayScoop6 is the UK's largest public access Scoop6 club and it's easy to become a member. You simply fill in a free registration form and choose how many shares you want to buy – that's it. And you can buy shares whenever you want and not when you don't!
You not only get the chance to share a Scoop6 jackpot, but you also get early access to all of the perm and shortlisted selections which can be used in your own bets. They have often produced 5 out of 6 or all 6 winners on a Saturday and they are emailed 1-2 hours before the Scoop6 starts. Not only do they produce winners but also some very high paying combination forecasts and tricasts. As an example, betting on the Scoop6 selections as an accumulator on the 8th June 2019 would have resulted in a winning 52,650/1 bet!
Just before Cheltenham 2019, David and his team improved their performance even more by employing a revised selection method which has since led to the two jackpot wins, many more race winners and countless Place Fund wins.
The Club regularly attracts up to 200 share buyers each week and their large entries reduce the odds against winning the Scoop6 by 1000s.
The PlayScoop6 team puts a major effort – well over 100 man hours each week – into analysing the Scoop6 races, something which the average person simply doesn't have the time to do.
You'll find numerous testimonials from happy members HERE
Customer Service: PlayScoop6 are renowned for their rapid response customer service, both by email and on their Live Chat service available on their website.
Tipster Information: Visit PlayScoop6 Here For Your Free Membership And To Buy Shares
PlayScoop6 is a unique service which focuses 100% on winning the Tote Scoop6.
Service Name: PlayScoop6
Service Headline: "Join with the experts and massively increase your chances of winning the Scoop6"
Service Cost: Different share price options are available to suit your budget from £30 upwards and the bigger your share, the bigger your potential winnings. As stated, you don't have to play every week, just when you want to. There are also discounts for setting up a Standing Order and you will also get the full selections to use in your personal bets.
Number of selections per month: Weekly entries into the Scoop6.
Betting Bank Advised: Not applicable
Where To Join: Official PlayScoop6 Website
PlayScoop6 Review
We're going to monitor PlayScoop6's results but with their 3-year track record so far and their proof of wins and member testimonials, we're more than happy to give the service our recommendation.
You can see all their results on their weekly updated results table HERE
Join This Tipster service: Visit PlayScoop6's Website Here To Join Now
Your PlayScoop6 Reviews
Have you used PlayScoop6 recently? What where your thoughts on the service please create your own review below and leave a star rating for this service. By doing so other users can make an informed choice on whether to join or not. Read more of our horse racing tipster reviews.