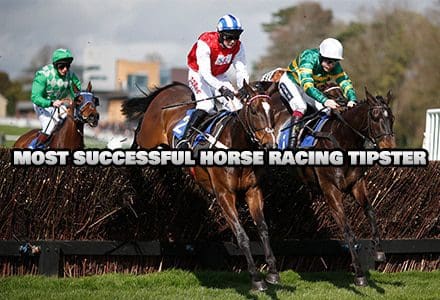 We will be looking at the most successful tipsters we have come across so far and in this post, we look at the Most Successful Horse Racing Tipster. Finding the best horse race tipster is not an easy task when there are literally thousands to choose from, but with a little time patience and proofing we can do just that.
Now as many will agree and disagree on who is the best and most successful we can only speak as we have found so far when it comes to horse race tipsters. There is a Lot of competition when looking to choose the most profitable horse racing tipsters that suit your betting style.
Horse Racing is such a popular sport to bet on and watch fondly known to amny as the sport of kings. There are also so many tipsters around that it can be hard to pick one out with new tipsters popping up every day especially on Twitter.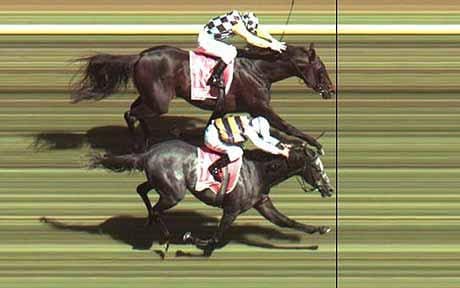 So How Do We Find The Most Profitable Horse Racing Tipsters
Horse Racing betting is possibly one of the hardest sports to make a profit in and to consistently make a profit is bordering on the impossible for most punters out there. These horse racing tipsters have succeeded in delivering consistent profits long term and are more than capable of helping you increase your ROI from your betting.
Things to consider when looking at horse racing tipsters are a track record, staking plan and ROI (Return on investment). A good track record means a service has consistently given selections with good reasoning and write-ups and delivered long-term profit from its bets.
Staking Plans are important also when it comes to betting, for the most part, you shouldn't be staking more than 4% of your betting bank on a selection, so often you will need to adjust stakes advised to suit your betting bank and this can also affect profitability.
You should also read my horse racing tipster reviews which are written by me but also left by readers of the website. You can add a review on any horse racing tipster service listed by scrolling down to the end of my review.
Most Successful Horse Racing Tipster 2019
So as you are very eager to find out our very best tipsters for horse racing lets get straight into the rundown, Starting with number one and working our way down to number eight. Updated for 2018 and onwards the list has changed a little since last year with a few services closing its doors to new members and others just seemingly disappearing.
Here are the Top 10 Horse Racing Tipsters at present and below this table I will explain a little bit about why I have rodered them in this way for you.
So Who Is The Best Horse Racing Tipster?
The Most Successful Horse Racing Tipster 2018/19 award has to go to HODL!, closely followed by Ron Williams and Cleeve Racing. HODL! the best horse race tipster at the time of writing is full and not accepting members currently so keep an eye out for when new membership slots become available and jump in fast.
1) HODL!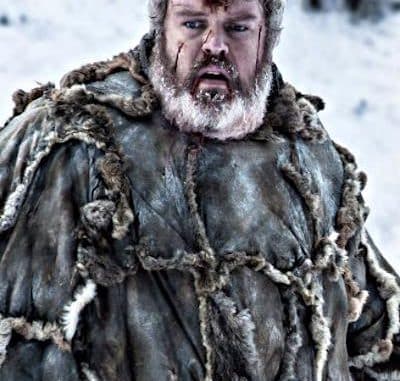 HODL! has blown up on the racing scene and is quite frankly the best tipster for horse racing I have ever come across.
HODL with his regular winners at big prices and profiting month in month out for over 10 months now.
This proves it is beyond fluke often ending months £500+ in profit HODL! is the only horse racing tipster service you need to check out if you want the most profitable horse racing tipster in history.
JOIN HODL! HERE AND START PROFITING FROM HORSE RACING BETTING
A very close second is The Wizard Of Big Odds.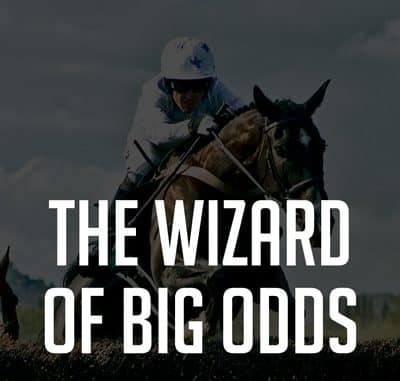 The Wizard Of Big Odds blew up in 2019 and still at the time of writing has a waiting list for new members to get in.
Waiting lsits only exist when there are an outstanding number of new members joining on a regualr basis. Delivered profits throughout 2018 and doing better still in 2019.
Yet another of the best horse racing tipsters I ahve come across.
Join The Wizard Of Big Odds Here
and in third its a true hall of famer Cleeve Racing.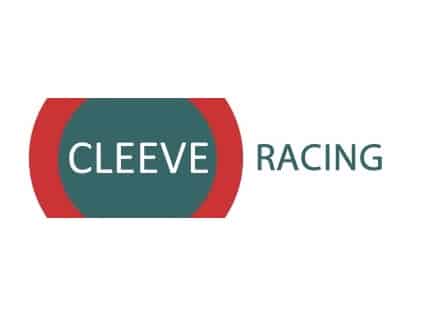 Cleeve Racing was my most successful horse racing tipster in 2018 because they had gone 14 consecutive seasons of horse racing in profit. This is an amazing achievement for a tipster service and deserves recognition. They average a tax-free profit of £200 a month to £20 stakes and are ultra consistent and reliable when it comes to horse racing betting.
Cleeve was the number one horse racing tipster for 2018 for me and I invite you to join cleeve racing today. HODL! and Wizard Of Big Odds has taken his crown in 2019 but all the tipsters on this page warrant the utmost respect.
Still one of the best tipsters for Horse Racing for lnog term profits.
Check Out Cleeve Racings Website Here
In at 4 its Ron Williams Racing.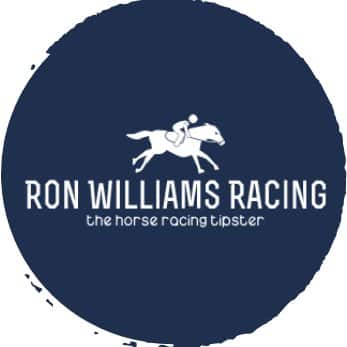 Ron Williams has quickly got peoples attention tipping regular winners at good prices week in week out. Twitter was on fire at times with the sheer amount of people tweeting about his winning selections. Horse Racing has become fun again for me following Ron's advice. Ron Williams comes in as the third-best horse racing tipster I have found.
Join Ron Williams Racing Here For Just £1
As we go down the list dont think that the quality is going down massively as all of these make the best tipsters list for a reason.
Next up is JPW Racing Tipster.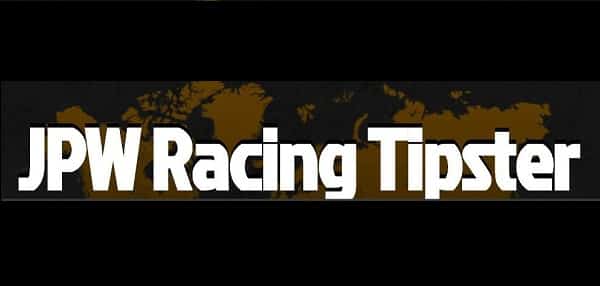 JPW Horse Racing Tips is an established tipping service for Horse Racing that has been going strong over 7 years now. It walked through our proofing period and we readily approved this service. Prices for every budget and won't break the bank.
Has very good success rates at big race festival meetings such as the Cheltenham Festival for example and is a must for any horse racing bettors portfolio and eases in at number five.
Join JPW Racing Tipster Here On A Trial Here
Each Way Value Tips come sin at a strong 6th place.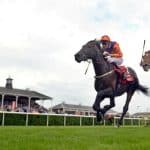 Each Way Value is somewhat of an enigma, there is no profile or bio for this horse racing tipster service However it has performed remarkably well. Raking in over 900 points in profit since its inception in July 2017.
On average this tipster has delivered over 250 points a month for its members and is well worth checking out. It was our best horse racing tipster for 2017. I have since dropped this service to 8th in 2019 due to some volatility throughout the year.
Another Tipsters EMpire tipster up next..The Architect.
The Architect is a horse racing tipster service from Tipsters Empire and boy has he been smashing it towards the end of 2016/17 The Architect has taken the bookies for thousands. Tipping epic multiples and straight wins at great prices.
Many membership options are available including a free trial. The Architect has tipped some massive priced multiple bets this year and has continued to surprise in the tipster world.
Join The Architect Here On A Trial Here
Next up is Thunderstrike who does not just tip Horse Racing but has been doing well at it as well as Football tips.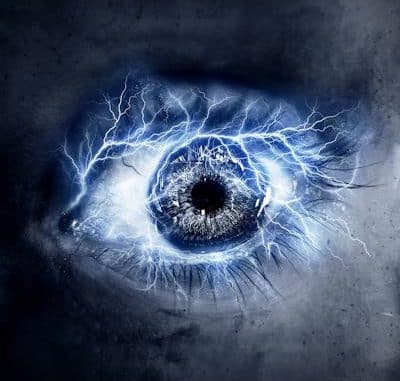 Thunderstrike has been going strong now for around 10 months at the time of writing and has delivered an average of £300+ profit per month. This is a multi-sports tipster service focusing around Horse Racing, Football and Tennis. This service has a little more to offer you if you're into more than one sport.
Join Thunderstrike Racing Here
Next up is Bets2U who has been on this list for a long time.
9) Bets 2 U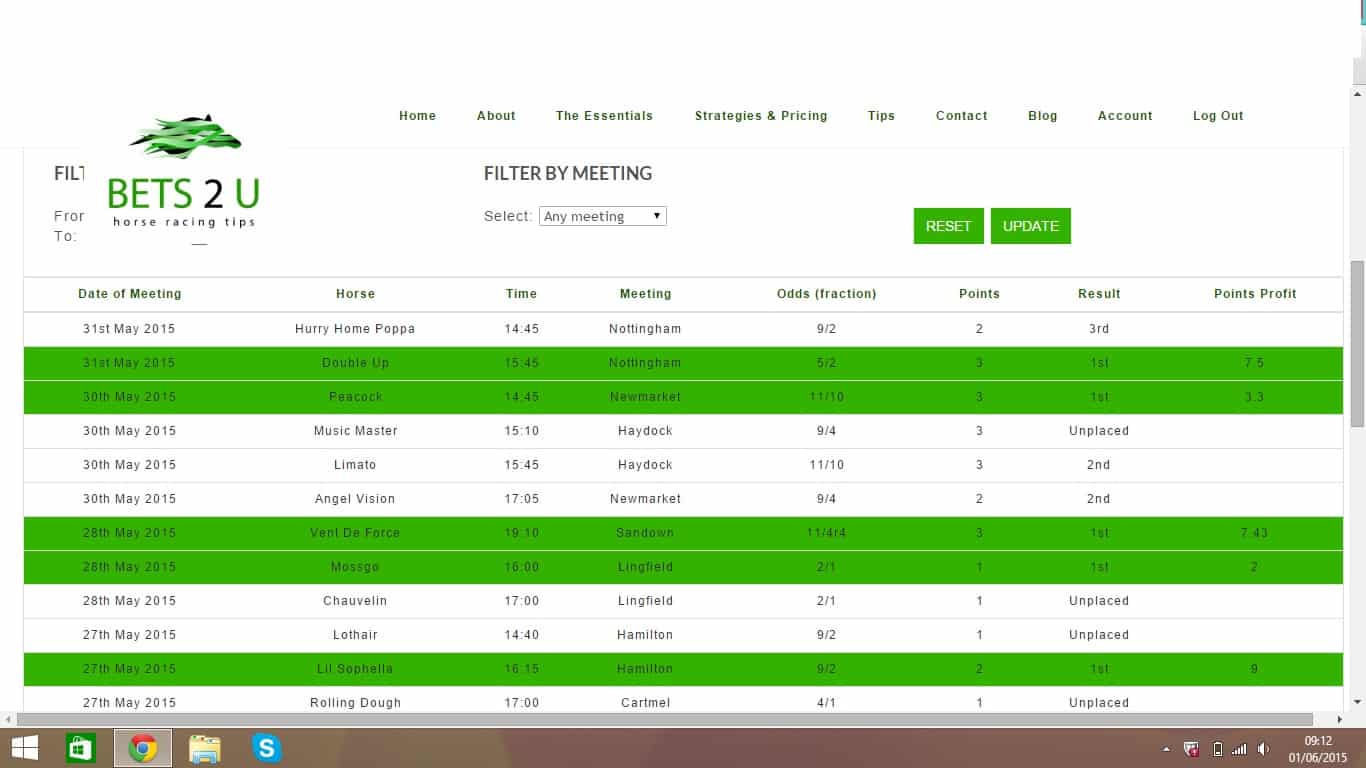 Bets 2 U is a horse tipster service with three different betting strategies to choose from and they all were very profitable during 2017. Currently standing at over 800 points profit and easy to use with a simple login to view tips every morning from as early as 8.30 AM.
A solid horse tipster in at number three. Multiple strategies to choose from but combining all three options will see it to its best effect.
The age old Carl Nicholson comes in at 10 he used to be a lot higher but still warrants respect in this list.
10) Carl Nicholson's Racing Diary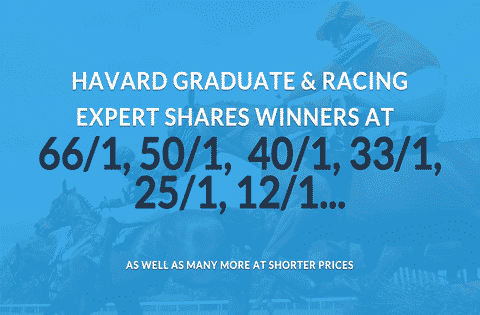 Carl Nicholson's Racing diary is an exciting find of mine I followed it for months and it was kind of a best-kept secret as it was so good I thought it risky for anyone else to know. Here it is in at 10 and has always performed well.
The yearly annual they release is a bit special and is well worth a look it can stand you in good stead for the rest of the season.
The service continually performs well year in year out.
Top Rated has relaunched a few times which can be off putting but it always has remained with huge potential.
11) Top Rated Tips
With massive winners at big prices tipped regularly it's not hard to see why this horse racing tipster has been approved. Now stands into the hundreds of pounds in profits and you can rest assured you will be backing winners a lot with this service.
It is now approved as a Tipstrr Pro service which is no mean feat and it's well worth taking a look at this one. ROI and long-term profits
An old timer up next in Bet Alchemist.
12) Bet Alchemist

Bet Alchemist is a successful betting system and tips service which has quickly made its way on to our approved services. We made over £50 profit (after membership deducted) in 3 months for relatively small stakes and we are confident if we trebled our stakes in our next few months we can easily start to make more money with confidence. Well worth testing!
They are my most successful tipsters for horse racing but there are some more tipsters to keep an eye on below.
Some more of best horse racing tipster services
13) The Winning Line
The Winning Line was live trialled in February 2019 and quickly got all of my followers interested with his quality selections and the low amount of selections given per month but a good amount of profit none the less. I expect the continued performance of this service to improve and if it does it will move up the ranks this year for sure.
Russell Blair is a new addition to the most successful horse racing tipsters page and for good reason. With its long-established profitable record, Russell Blair has shown that he has what it takes to profit long term from horse racing.
Elite Betting Syndicate is a very profitable horse racing tips service that has delivered profitable year after profitable year from its selections. Popular with many readers who have joined it and still use it currently and it looks set for bigger things in 2019.
Not so good horse tipsters – Ones To Miss
GG Tips – Otherwise known as Horse Racing Tips GG
GG TIps offers free horse racing selections every day but they severely lack any quality and the site is more geared for you to sign up to bookies than provide you with value.
Get Your Tips Out – Also know as GYTO
Getyourtipsout offers daily football and horse racing tips for free. Including a value tip a NAP a NB and a notebook selection. There are far too many tips on offer here daily for them to be of any use to you long term.
We hope you found our Most Successful Horse Racing Tipster list useful in your quest to earn your own income every month from the best horse racing tipsters online.
Don't forget to subscribe to the newsletter for exclusive updates, free tips and trials of the best tipsters every month and give yourself a head start on the field when it comes to profiting from gambling. Finding the Most Successful Horse Racing Tipster on the internet is no easy task and there will be many differences in opinion but I have tried my very best to pick out the roses from the thorns here.
Most Successful Free Horse Racing Tipster
Obviously, there are some good free horse racing tipsters out there and so far the most successful free horse racing tipster in 2019 has to be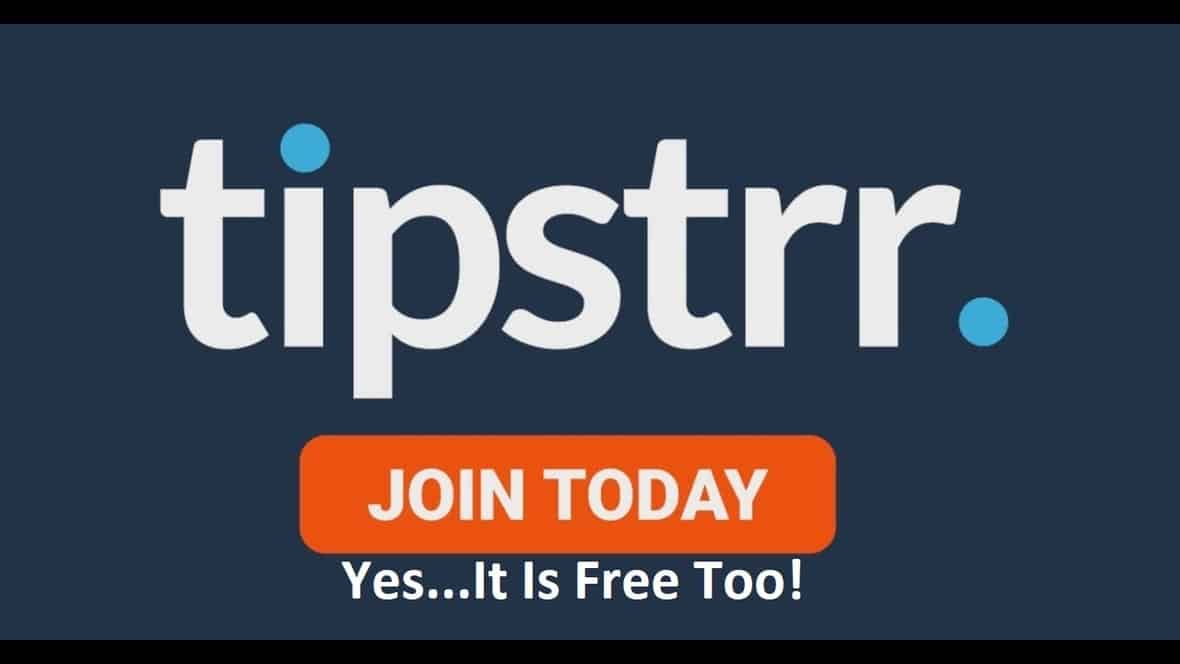 With thousands of free tipster son their paltform Tipstrr has quickly become the best palce to find the Most successful free horse racing tipster as well as the best free football tipster son the internet.
Easy to use and easy to follow the free selections with thweir betting app and website.
Industry leading tech and service for their premium services too, you will definetly find a tipster to suit your betting here.
Another good option is… Betting Gods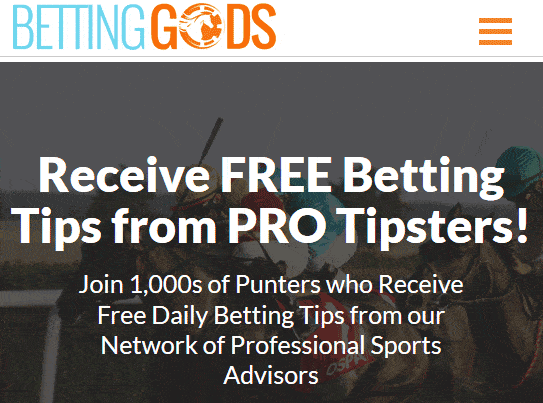 Betting Gods Free Horse Racing Tips Offers high-quality free selections every week just by joining (which is free too) and I highly recommend you check them out.
Finally the last option for free horse racing tips of a good quality is AtTheRaces with their free race cards too they also have a selection of good quality horse racing tipsters offering daily free tips.
Hugh Taylor is well worth checking out over there as he has had some very good success over the last few years.
Time passes and some services simply fade away be it due to illness, change in circumstances or other factors its part of life that some services close up. I will endeavour to keep this list up to date.
Don't forget to check out the approved tipster's section of the site to find the best football tipsters as well as other sports and start profiting from your betting. If you have any recommendations for the list get in touch I am only an email away.